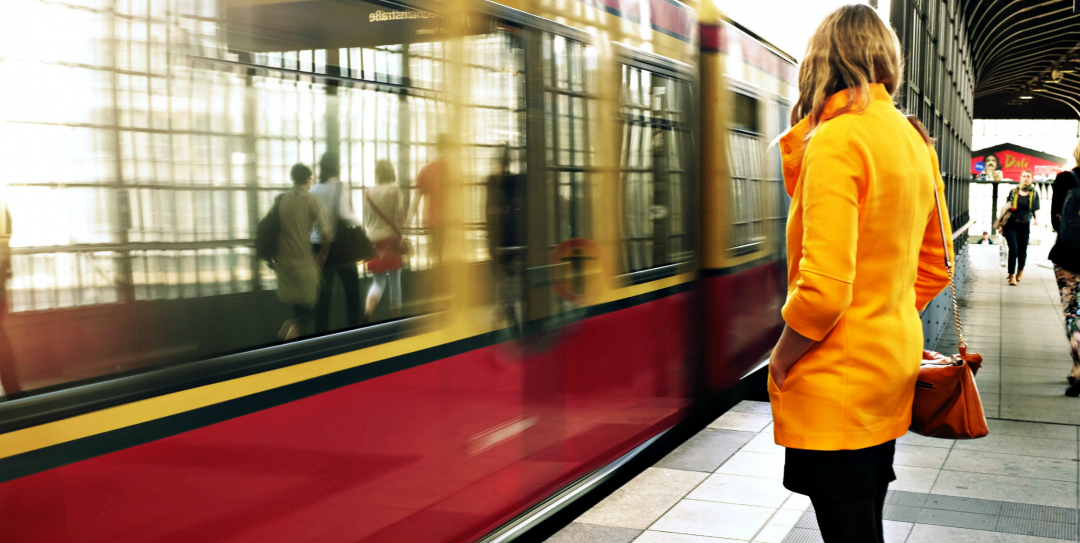 Amanda's built a successful career, but it's started to feel meaningless. While she knows broadly what she wants to do next, the way forwards is unclear. How do you combine areas that excite you, when you don't have qualifications or recent experience, and when you've got no idea where to start first?
What's your career history and current job?
I studied comparative literature at university, with an original goal of becoming a journalist.
But after I graduated, I was offered a junior role in the luxury magazine publishing industry, and that's where I've stayed.
Over the past eight years, I worked my way up to a senior position in project management, which is what I'm doing now.
How do you feel about your work?
When I started working in luxury magazines, it felt like a dream career: I couldn't believe my luck!
The atmosphere was buzzy and exciting, and I've been fortunate enough to meet and work with some very interesting people as I built my career. I also got to do glamorous things like attend glitzy awards ceremonies, and travel all over the world.
I'm a hugely organised and meticulous person, so I'm very suited to project management, and I've always enjoyed and appreciated the variety in my work.
But years down the line, my career has lost its sheen. My working days have become a lot more intense and pressurised, and there's an 'always on' approach that I find exhausting.
I often find myself working through evenings, weekends, and even my pre-arranged annual leave, on projects I've started to think of as unimportant and meaningless in the wider world.
What would you like to be doing instead?
A short while ago, I spotted a job posting for a Project Director in a charity that empowers young children through sport.
Unfortunately, I was too late to apply. But I haven't been able to shake the feeling that that would have been my perfect job.
I've always loved working with children. Before I graduated, I had a job in a gym creche, and I was a children's nanny, which I really enjoyed.
I'm also passionate about exercise, in particular the mental health benefits it brings. I used to teach boxing at university, and I still work out several times a week.
So, a career that combines fitness with youth work would be the ultimate dream come true.
What's the biggest obstacle in your way?
I don't know how to begin shaping my ideas into a clear and realistic career path.
I'm struggling to find opportunities that combine fitness with youth work. Even taken separately, both of these fields seem vast and intimidating, with lots of contrasting work options. I don't know how to begin narrowing them down into a specific career idea that successfully combines both areas.
It doesn't help that I'm not qualified or recently experienced in either. While I'm 100% committed to re-training, I don't know which courses would be the best ones to start with.
Meanwhile, I've done some research on different youth organisations and sports charities, and I've started reaching out to potential contacts, to gain some insight into what a new career could look like. But I haven't heard back from anybody I've approached, and I'm starting to wonder if I'm asking for too much.
Financial commitments also mean I have to earn a similar salary as I do now, which doesn't make things easier. To help me get started, I tried taking voluntary redundancy from my job, but my application was refused.
I feel so frustrated – I've got so much passion and commitment to give to my new career, but no idea about how and where to start channelling it all.
How do I shape my vague ideas into a concrete plan?
Can you help Amanda?
Have you been in a similar situation, or are you in the same boat right now?
How do you think Amanda could move her shift forwards?
Do you know anyone she could talk to?
Share your thoughts in the comments below and click the thumbs-up button to show your support.