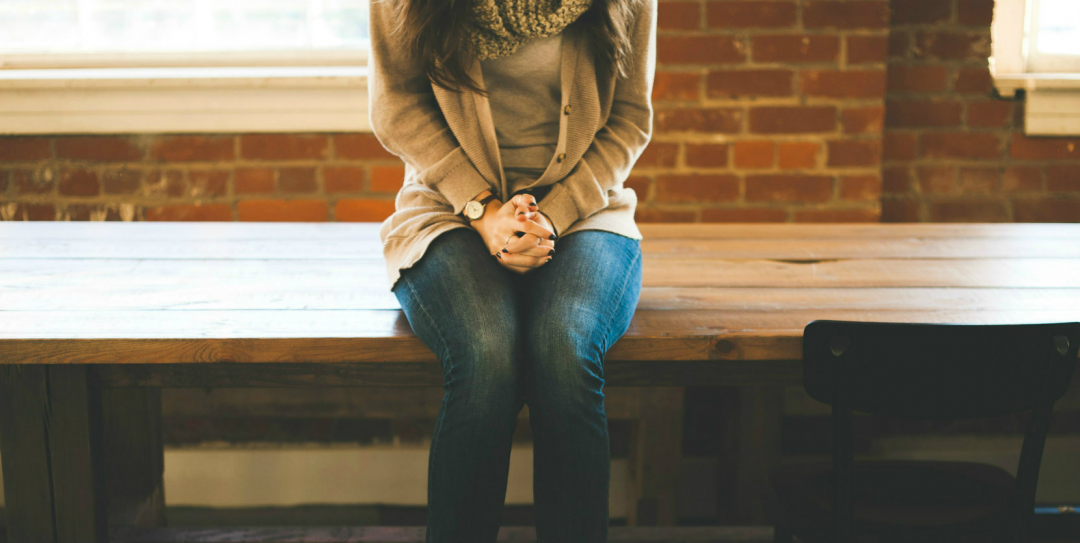 Kim's work identity is split down the middle: a secure day job that she's dying to escape, and a low-paying career that she loves. When you can't seem to achieve exactly what you want, how do you find a balance between passion and practicality?
What's your career history and current job?
My career history over the past seven years has been disjointed, as I've always worked several jobs at once.
I'm currently the director of development at a not-for-profit.
As a former dancer, I also choreograph my own work and teach on the side, working on Saturdays and in the evenings to keep the arts a part of my life.
How do you feel about your work?
Dancing was a very difficult career to have.
It's very unstable but it's all I ever wanted to do. It's part of who I am.
In my late 20s I realised that if I wanted to have a family, to be able to retire one day and take care of myself, it was a responsible decision to start transferring to something else.
Working three jobs at the same time – the day job and the dance teaching on the side – is incredibly exhausting. I'm in my mid-30s now and getting married this year. I want to have a normal life, but I haven't figured out another way to do the things that make me happy.
Fundraising was something that happened to me rather than it being something I chose. I knew that I wanted to work in a meaningful way and an opportunity came up.
I enjoy the grant writing and research components of my job. And I enjoy helping get resources to quality services. I also enjoy strategic planning and opportunities to be creative.
But as a sales role, which is what fundraising essentially is, it's actually a very difficult fit for me.
I'm a shy person with a lot of social anxiety, so asking people for money causes me a lot of undue stress and worry.
What would you like to be doing instead?
I'd much rather find something that is a better fit for me.
I'd also like to do something that means I don't have to work three jobs to have some financial stability.
I love teaching dance, movement therapy, creating new works, creative writing, teaching yoga and fitness.
In an ideal world, I'd have the freedom and flexibility to concentrate on my dance company. I could see myself as the Art Director, with my own development professional to make the 'asks' of fundraisers, essentially alleviating the stressors of doing fundraising myself.
It's hard, though, to see how to make that financially secure.
So I've thought about writing grants on the side, or perhaps freelance consulting – something with flexible hours that would mean I could set my own schedule and prioritise the things that are meaningful to me.
What's the biggest obstacle in your way?
The big dilemma for me is that the arts just doesn't pay enough, so I keep getting sucked back toward fundraising.
All the things that would make me happy and bring me fulfilment don't offer any security, so I have two CVs: one that focuses on my fundraising skills and the other on my arts skills.
I took a Master's to get some additional education to see if that would help with a career transition into more policy-based work in the not-for-profit sector. I also altered my CV to show that my skills would translate into programme work. But I can't seem to get any interviews related to that.
Meanwhile, the second I send out a fundraising application, I get two or three interviews straight away. So I go to those interviews, thinking that maybe if I could just find somewhere better I'd be able to do it...
But it's the same job, the same challenges. I can't keep up this cycle of trying to find another job in the same sector because I don't like the job so I won't like it anywhere.
I don't ever expect to love anything as much as dance again. But I find it really depressing to think that if I'm going to give up something and have a less stressful life, it's going to have to be the things that I really love to do.
Is it inevitable that I'm going to have to have a career doing something that I'm not interested in?
If so, how do I find balance between the things that make me happy and the practical demands of a normal life?
Can you help Kim?
Have you been in a similar situation, or are you in the same boat right now?
How do you think Kim could move her shift forwards?
Do you know anyone she could talk to?
Share your thoughts in the comments below and click the thumbs-up button to show your support.