"What had I made in the last decade of my career? Did any of it still even exist?"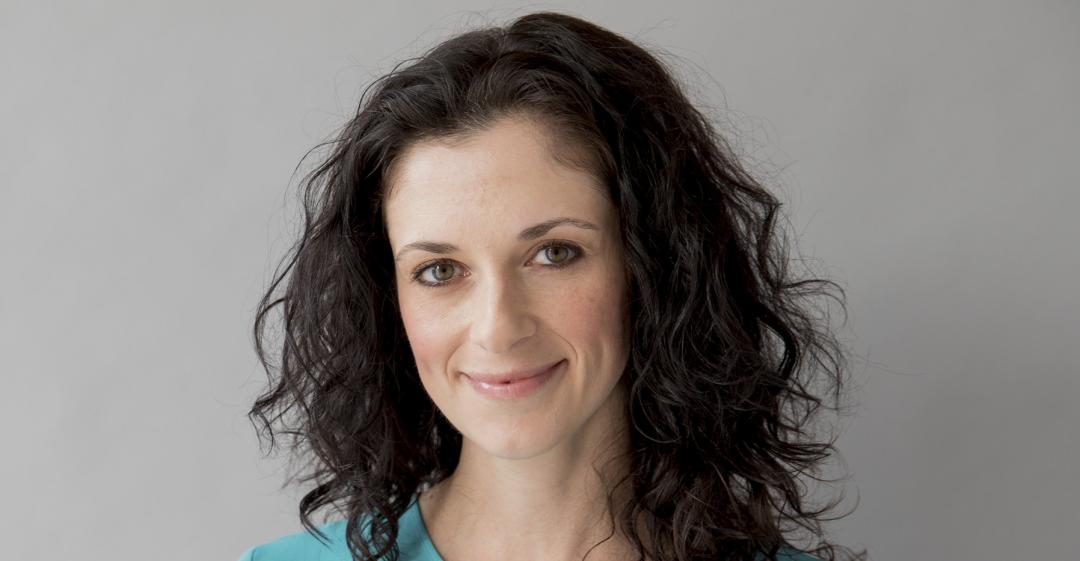 From Tech to Children's Books (Plus Post-shift Update)
What work were you doing previously?
I was a full-time corporate creative director at various media and tech companies.
I hired and managed in-house design teams that worked on projects across many disciplines such as editorial, branding, and marketing. Most recently, I was working in digital products to develop user interfaces for websites and native apps.
What are you doing now?
I'm now self-employed as a children's picture book author-illustrator, and designer.
Why did you change?
The tech industry moves very quickly and is very exciting, but I started to feel restless because I missed creating something that I could touch with my hands and had longevity.
Websites and apps change constantly. I didn't feel like I had a body of work. What had I made in the last decade of my career? Did any of it still even exist? The answer to that was mostly no. And that was really upsetting to me.
So, mostly out of frustration, I turned back to my fine art roots in my 'spare time' (which is kind of a joke when you're a full-time working mum of two small kids) and began drawing and painting again. It was like I reawakened a dormant part of myself.
Then, I started taking some night classes in children's book illustration, and fell in love with the storytelling and book-making process. I knew that I had to chase this rainbow! I didn't know how it would end, but I knew I was supposed to follow it.
When was the moment you decided to make the change?
I took a children's book workshop at the Highlights Foundation in Pennsylvania.
My instructor saw promise in my work and forwarded it to my now-editor at Simon & Schuster, who offered me my first contract. I was still working at my full-time job at that point. To negotiate that deal and help advise on my new career, I signed with an agent, and quick to follow after that was another contract offer to illustrate a picture book.
With two picture book contracts under my belt, I decided I had proven it was time to jump!
Are you happy with the change?
I haven't looked back!
In fact, now I'm always looking forward, because it's up to me to create and source new projects for myself. Since I left my full-time job a year and a half ago, I now have six picture books under contract, all publishing over the next two to three years. Three of the books I've written and illustrated myself, and three I'm illustrating for others.
What do you miss and what don't you miss?
I miss hiring and managing staff.
That's one thing I was really good at – the soft skills, the human factor.
But I also don't miss managing staff, because it took up so much time and energy that I can now channel into my own work.
How did you go about making the shift?
I started shifting before I left my full-time job.
My book career started as a side project. While I was still employed, I developed an art portfolio specific to children's illustration, took classes at night, used time off and sick days to attend conferences and network with people, and spent any spare moment I had working on my craft.
It was a good test to really dive into children's books and decide if it really was what I wanted to be doing, without the stress of wondering how I would feed my family because I still had a pay cheque. The children's book industry is quite small, and nobody does it to get rich.
Once I'd signed the first two contracts, I'd proven to myself that maybe this could be a real thing. This gave me the confidence to start planning my shift.
How did you handle your finances to make your change possible?
I didn't want to start out my self-employment in a panic, wondering how I would pay the bills each month.
I figured out how much money I would need to set aside to give myself at least a six-month runway of living expenses. I cashed in a portion of stocks I'd earned through my job to create that initial cushion, and I also stopped buying lunch out, coffee, and anything I didn't truly need.
Every little bit helped. Having the financial cushion allowed me some time to get projects and cash flow going.
What was the most difficult thing about changing?
I'm a social creature and working for yourself can be very isolating.
It was a very jarring change to go from a busy office space with so many people, to just... me. Now I'm in a co-working studio space called Friends Work Here, which is great because I'm around other motivated, self-employed people across many different disciplines. It's a good energy.
What help did you get?
I talked with my husband – a lot – and he was extremely supportive of me making the move.
I'd always carried the health insurance for our family of four through my job, because my husband used to be the self-employed one. Coincidentally, about four months before my shift, he also shifted, but the other way – from self-employment to working for a large company. We switched our health insurance to his new job, so that was taken care of for us all. It's a huge expense if you need to buy it on your own.
If my husband's shift hadn't happened so close to my own, I'm not sure my self-employment would have been possible, because of those health insurance costs.
What resources would you recommend to others?
There are a lot of great tools out there to help run your business.
I use Squarespace for developing my website, Freshbooks for invoices and expense tracking, and Todoist for my daily tasks.
For printing promotional materials like postcards and stickers, I've used Moo and 4by6.com.
What have you learnt in the process?
Self-promotion is really important when you are self-employed.
The work doesn't just show up, you have to go out and get it. Sending an email newsletter has been really helpful. I've been sending it quarterly or when I have something significant to say. It's a great way to keep former colleagues and also friends updated on what I'm doing, and to remind them I'm available for hire.
What do you wish you'd done differently?
Because I'm doing everything on my own, sometimes I get so caught up in the details of the day that I don't keep up my daily writing practice.
And I need to keep generating new book ideas, so this is a really important thing for me. I try to reassess every few months and figure out a way to better incorporate that ideation time into my day.
What would you advise others to do in the same situation?
Schedule specific time in your day to do your own projects, just like you would do with client projects.
We caught up with Lori recently to see how her shift was working out, roughly three years on. Here's what she's been up to, and the biggest lessons she's learned.

What's changed for you in your career since we first published your story?
Since we last chatted, I've published a lot more children's books!
I now have five picture books in market, one coming out this year, and three more already contracted that I am working on or have just completed. It's really crazy how much work I've done in such a short amount of time.
I've also started a personal project called View From My Run, where I create artwork based on my training runs around New York City. This project was featured in Runner's World, and was displayed on digital kiosks all round the five boroughs of New York City. I also became a marathoner, completing my first NYC Marathon last year.
How do you feel about your work now?
I'm very proud of the work I've done.
Everything I make comes from a personal place, and I notice that I have the most success and / or reaction to my work when it is something that is self-driven, versus work I am hired to do for a client. Of course, I need to get paid, so I do client work! But I've definitely noticed a difference between the two.
I'm probably the most proud of my books. It's weird – you spend all this time, many many months, creating a book. It can be very lonely. But then it goes out into the world and you get to see kids interact and be inspired by it. It's overwhelming, emotionally.
What challenges have you come up against since making your shift, and how exactly have you dealt with them?
It's hard to do intense self-promotion when you need to also do all the work that is due now.
The hustle never stops. I fell off the wagon a bit with self-promotion last year because I was so busy actually doing the work. Then one day I realised, "Where is the work going to be coming from, six months from now, when I am done with this other thing, because I haven't sent out any promos in, like, nine months?" I need to improve on this.
How is the financial side of things panning out, and is this what you'd expected?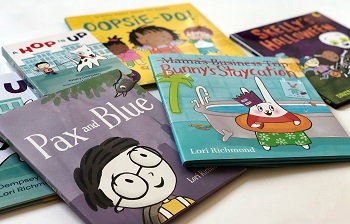 I am never not paranoid about money.
My income is very erratic and I don't know how to fix that. I honestly could not cover my household bills for the family if my husband were not around.
The timelines of the book projects, especially, are very long. And the publisher controls the schedule. So you wind up waiting a very long time for payments sometimes. And then it's hard to be doing other work at the same time as a book, because those projects are so all-encompassing.
It creates real cash flow problems.
What have you learned, since making your shift?
I'm not good at monetising myself.
I'm good at ideas and creating. So, I paired up with a friend who is good at monetising, and we have a standing weekly call to help each other with things in our small businesses.
When you're solo, you need to create your own co-workers. And finding people who are strong where you are weak means it will be a very helpful partnership.
To find out more about Lori's work, visit www.loridraws.com. Her illustrative debut, A Hop Is Up (written by Kristy Dempsey and published by Bloomsbury), and other titles are available now on Amazon.
What lessons could you take from Lori's story to use in your own career change? Let us know in the comments below.