"I didn't feel like I would ever really be successful at something I didn't genuinely care about."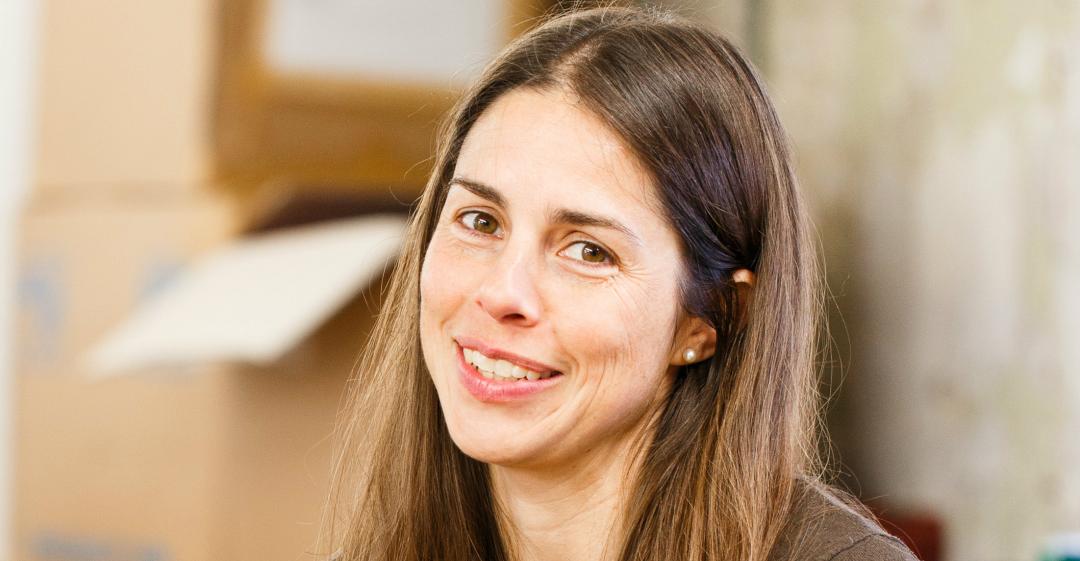 From Finance to Fire Hoses
What work were you doing previously?
I used to work for a small venture capital firm based in Hong Kong.
What are you doing now?
My partner and I run a luxury lifestyle business – Elvis & Kresse.
How did you feel about your work before you decided to make a change?
I didn't love how difficult and foreign certain aspects of it were – the financial modelling was intensely unpleasant.
On the flip side, studying a huge variety of different businesses, all pursuing different goals and operated by hugely diverse personalities, was fascinating.
I also felt lucky to have a job that allowed me to live in Hong Kong.
Why did you change?
I didn't love it.
I didn't feel like I would ever really be successful at something I didn't genuinely care about.
When was the moment you decided to make the change?
The company I worked for was going through a big shift strategically, to pursue investment in businesses that were even more remote from my values and interests.
It was an obvious time to move on.
Are you happy with the change?
Yes.
90% of the time I don't feel like I have a job. I feel like I'm using the best skills I have to do something that is challenging, fun and entirely necessary.
What do you miss and what don't you miss?
I miss being able to close my laptop and head out for a weekend without a thought or care.
I miss some of my colleagues a lot; I learned an incredible amount from them and it was lovely to be part of a team.
I don't miss feeling like I had to fit in, dress a certain way, show up for long hours regardless of workload, or work on projects that had no social or environmental value.
How did you go about making the shift? And how specifically did you choose your new career?
Since I had no mortgage or dependants, I felt quite free to follow my instincts.
I jumped in without any real planning and had to adjust along the way.
I chose to explore a lot of different projects before landing on Elvis & Kresse. I think of this as my alternative to a Masters or an MBA. I researched, I had long conversations, I met lots of people and explored lots of opportunities.
I tried starting a few things: some had moderate success; others were flops. By the end of this process – which took around two years – I knew what I wanted to do and went for it.
The idea for Elvis & Kresse came following a chance meeting with the London Fire Brigade, during which my partner and I discovered fire hose. After a distinguished career of 25 years of fighting fires and saving lives, the damaged hose that was deemed no longer able to fulfil its role was simply sent to landfill.
We fell in love with those brave old hoses and mounted a rescue. The hose was too beautiful; it had too much left to give. We found a way to turn these decommissioned hoses into an exciting alternative textile – beautiful, characterful, robust and mostly red! (Although some other colours are available.)
We work with highly skilled craftspeople who build as much value as they can into every single piece they create, and we donate 50% of the profits from the fire hose range to The Fire Fighters Charity.
And it turns out that fire hose was just the beginning of our reclaimed textiles adventure.
What didn't go well? What 'wrong turns' did you take?
If I were to do it again, I would likely have stayed in my previous role while doing the research and trial and error in my evenings and weekends.
This is the best advice I could give someone else in a similar position – just because you know that where you are isn't right doesn't mean you have to jump ship immediately.
How did you handle your finances to make your change possible?
When I started my first job, I had a fantastic room-mate who made me save 15% of my income, put it in an account and pretend it didn't exist.
So, I had enough money to live very frugally while I was trying new things. I also had a partner by then, which meant that a lot of our costs were shared, allowing me to live even more frugally.
What was the most difficult thing about changing?
I wasn't afraid of failing – I always thought I would land on my feet somehow – but I was afraid that I might not find what I was looking for.
What help did you get?
I can't even explain how much help I had.
I started my shift while I was in Hong Kong and had a lot of moral support from the entrepreneurially minded Hong Kong community. No one thought I was too inexperienced to have a go.
I had fantastic friends, a very supportive family, and eventually an amazing partner.
I had a fair amount of luck too, and somehow managed to make the most of it.
What resources would you recommend to others?
If you'd like to start something yourself, talk to some entrepreneurs.
If you'd like to move industry, find someone working in it and ask if you can job shadow for a day. The more people you meet in this phase, the better.
What have you learnt in the process?
That you don't need much more than a community – amazing people in your corner – to survive.
What do you wish you'd done differently?
I wish I'd done more research before leaving my first job.
And that I'd focused my research on the things I was really interested in and how those might match up with my skills.
What would you advise others to do in the same situation?
Go for it. Even if you start slowly.
Don't just think of your financial obligations and the need for a salary. You can live with less money, but being needlessly unhappy can become unbearable.
To find out more about Kresse's business, visit www.elvisandkresse.com.
What lessons could you take from Kresse's story to use in your own career change? Let us know in the comments below.