"The news was an alarming wake-up call. The next day I handed in my resignation."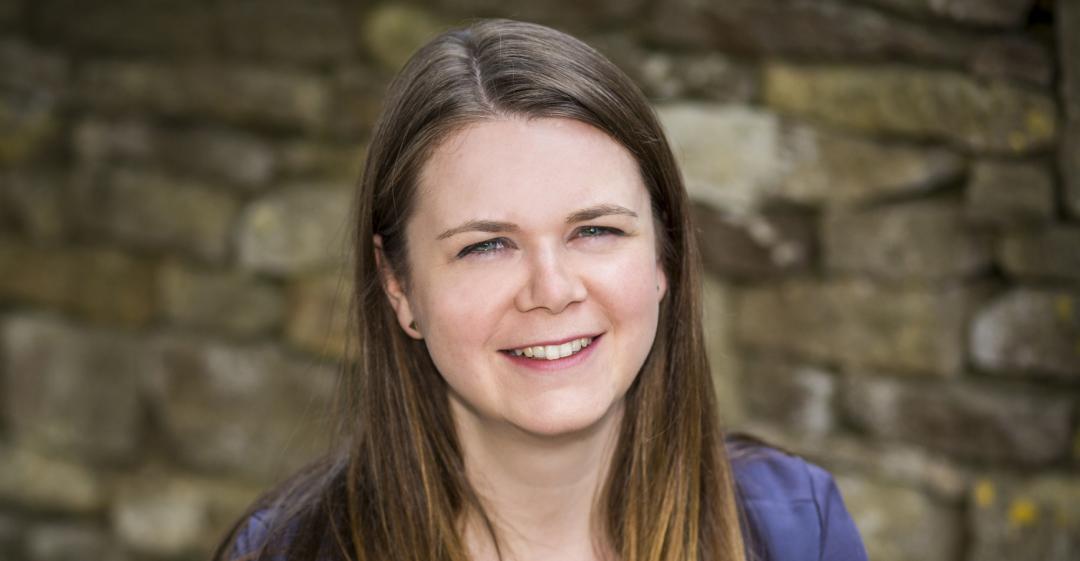 From Employee to Freelancer
What work were you doing previously?
I was an events manager organising and marketing educational events around the world.
Prior to that, I worked in PR, communications and marketing roles for ten years.
What are you doing now?
I'm a marketing and PR freelancer, working with overstretched marketing consultants and PR consultants.
I provide an extra pair of experienced hands on a flexible basis to help my clients gain more headspace and additional revenue, that ultimately helps them to grow their business.
How did you feel in your work before you decided to make the change?
While I enjoyed the organisational and marketing aspects of my events manager role, the anxiety I experienced leading up to and on the day of an event itself was becoming problematic.
I also found the travelling to be disruptive. For example, on one occasion, I flew out to Hong Kong to run a one-day event.
My husband and I renovate property together and I wanted to be with him doing that.
Why did you change?
I liked the idea of doing something for myself in terms of running my own business, but I wasn't sure in what, or how to make the change.
I was also envious of my husband who had already made the move to self-employment following redundancy. I frequently visited sites like Careershifters for inspiration – if they can do it, I can too! – but I felt overwhelmed by the choice of what I could do and what would work in terms of building the lifestyle I wanted, earning the right money, etc.
When was the moment you decided to make the change?
A work colleague from a previous job had been unwell with cancer for some time.
We thought she was getting better. Then out of the blue one day, we heard the incredibly sad news that she had died.
While I didn't know Kate all that well, I had often chatted to her in the office – she had the most wonderful smile and laugh. Kate was only a few years older than me and the news was an alarming wake-up call. The next day I handed in my resignation.
As someone who is fairly risk-averse, it was truly terrifying to not have something else lined up. But it was also liberating – I was free to choose what came next.
How did you choose your new career?
Largely inspired by the "You can do this!" nature of Joanne Munro's advice via her website The VA Handbook, I decided to set up as a virtual assistant, helping small businesses with their administration and marketing.
This was something that I could easily start from my home office with low initial overheads.
Are you happy with the change?
Yes, absolutely!
I love working for myself and helping my clients on a variety of interesting projects. There's so much potential to grow my business and I'm in control of what happens and when. It all feels right.
What do you miss and what don't you miss?
I miss being able to bounce ideas quickly around with colleagues and the additional benefits that come with an employed position (sick pay, pension payments, etc).
I don't miss working in a large open-plan office. As an introvert who easily tires from being around people, my cosy office of one now suits me much better.
How did you go about making the shift?
After handing in my notice, I had to focus and make a real go of it to start earning an income.
While I had a buffer in the form of savings, I knew that this would only last me so long. I was also realistic in that it would take me a while to find paying clients and build up my business. Sadly there is no magic wand for conjuring new clients – it takes time to build relationships and it can sometimes feel uncomfortable promoting your services.
As my confidence grew, I realised that I could position my business differently to that of a virtual assistant.
Having worked in the marketing and PR industry for a number of years, I decided it would be better to re-position myself as a freelancer with specialist skills in marketing, communications and PR.
How did you handle your finances to make your shift possible?
To tide me over while I was setting up, I temped as a communications officer at one of the local universities.
I also had a small savings pot that I used in the first year.
What was the most difficult thing about changing?
Making the change was a leap into the unknown and it was both exciting and terrifying.
For me, it was about feeling scared and doing it anyway. Let's just say, in twenty years' time I didn't want to look back and feel any regret at not having tried – this was a far more grisly prospect.
What help did you get?
Reading about successful business owners like Cath Kidston in her autobiography Coming up Roses and career change books like What colour is your parachute? by Richard Nelson Bolles were inspiring and valuable.
As was attending events such as Enterprise Nation's Festival of Female Entrepreneurs. Enrolling on to the Screw Work, Break Free 30-day challenge programme, connected me with many lovely like-minded individuals. Seeing that there were a number of people in the South West doing the challenge, I took the initiative to host a local monthly meet-up in Bristol. This turned out to be a great way to keep up the momentum of making change.
Niall Doherty's Freedom Business Builder online course (which is no longer running but has evolved into eBiz Facts), provided a sound grounding in how to start an online business. Joining the accompanying Facebook group and interacting with like-minded people was a great source of help and support.
What have you learnt in the process?
Self-employment isn't for everyone.
It comes with its own set of challenges, but they're challenges which I prefer. I've not only learnt how to run a business, over the last couple of years but also a huge amount about myself. It's all very exciting.
What would you advise others to do in the same situation?
Just do it.
Get started. Make a plan but know that the plan will change and evolve.
If you're starting a business, don't get stuck in planning and perfecting – get something out there as soon as possible and in time you'll get the clarity you need. Get out of your head and start doing. You can do it!
There's so much information at your fingertips, so try not to get stuck in analysis paralysis. Friends and family may not understand why you are feeling stuck and seeking change, so try to find those people who've done something similar to the change you want to make or share a similar outlook. Whether that means working with a coach, joining an online group or finding a meet-up in your local area, I believe that finding human connection can often work wonders.
In terms of freelancing, I've generally found the online freelance community to be incredibly helpful and supportive – while so many of us are out there doing our own thing, there's very much a feeling of wanting to help others wherever possible.
To find out more about Alison's work, visit www.alisonhadley.co.uk.
What lessons could you take from Alison's story to use in your own career change? Let us know in the comments below.