"I needed a new challenge, but one that allowed me to work flexibly."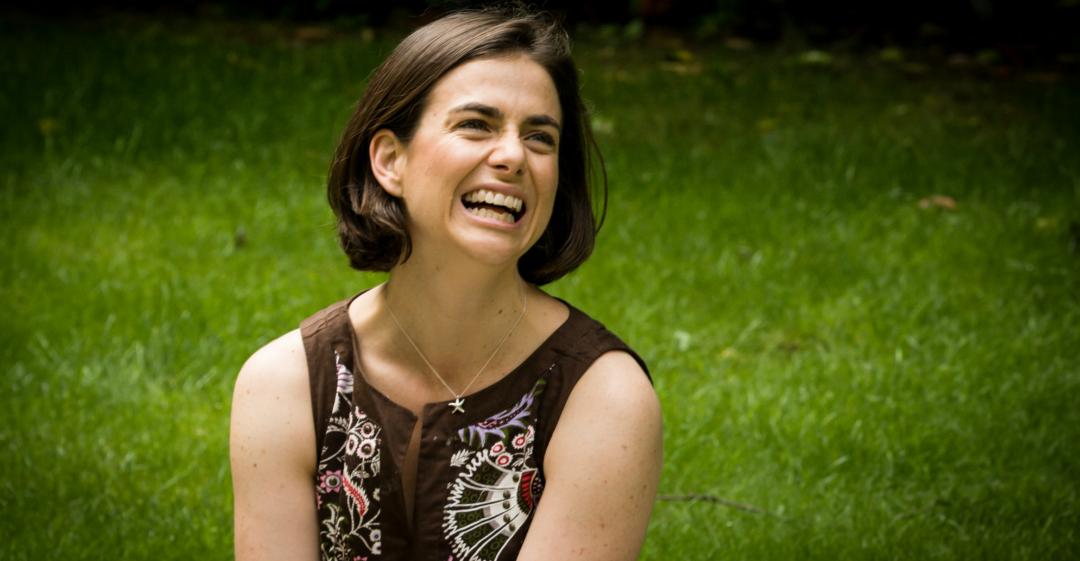 From Charity to Children's Clothing
What work were you doing previously?
I started out as a business consultant in South Africa, in an international consulting firm, with a focus on the financial services sector.
I continued to work in the sector across multiple clients until moving to the UK about ten years ago.
Here, I used my experience in the third sector, as Innovation Project Manager for Cancer Research UK, until taking time out a few years later to have my first child.
What are you doing now?
I co-own and run a children's clothing label with my mother, who is still in South Africa.
JenniDezigns is a Proudly South African label which uses the local African print, ShweShwe, in all our designs.
We bring quirky, yet classic, styles to children's fashion, whilst showcasing the best of South African fabric heritage and reinvesting in the local economy.
How did you feel about your work before you decided to make a change?
I really enjoyed my job at Cancer Research UK.
The role allowed for rule breaking, and the people were great!
Why did you change?
Returning to work after maternity leave did not work out for a few reasons, one of which was that I was expecting our second child only sixteen months after our first.
I started working on the clothing label once our second child turned two, just when I started coming up for air.
I was still very much needed at home (as my husband has an executive job in the city), but wanted to work on something that was not the kids. JenniDezigns was the dream of my mother, who until then had not been able to invest in the idea fully; and I needed a new challenge, but one that allowed me to work flexibly.
When was the moment you decided to make the change?
It all happened after a few glasses of wine at Sunday lunch, whilst I was home visiting the family... like most good ideas.
Are you happy with the change?
Yes.
I love working with my mother, I get to be home for my kids after school, and I get to be creative.
I'm still waiting for the big pay cheque, but that will come.
What do you miss and what don't you miss?
I miss the daily interaction with people in a bigger, office based team – having people to bounce ideas off or just for company.
I don't miss the commute and red tape. I love the fact that we can make decisions in one phone call!
How did you go about making the shift? And how specifically did you choose your new career?
I was already not working due to having kids so close together, and was actively considering what to do next with my time.
My background is in starting new businesses / new business units; so, when my mother shared her idea of the children's label, I realised it was a good fit with my skills.
She's the designer and I run the other side of the business – creating the brand and getting the product out there (and everything in between).
As mentioned, my husband has a busy role as a senior executive in the city, and we wanted me to have the flexibility to be around for the kids; this role works well with that need.
What didn't go well? What 'wrong turns' did you take?
Our biggest wrong turn to date has been trying to use 'big brand' type PR approaches to gain new business.
We got great media coverage – which according to the PR agency was a brilliant return on our investment – but the actual return on new business was zero, and I waited too long to pull the plug on the spend.
How did you handle your finances to make your change possible?
I used capital from a property sale (a flat I owned before I got married) to finance the business.
This has been helpful as accessing third-party finance can be a challenge. But this needs to be balanced with making sure the business becomes self-sustaining. We are getting there, given a clearer strategy and focus.
What was the most difficult thing about changing?
As mentioned previously, I miss having a bigger team (junior and senior) which is a valuable resource for ideas, validating strategy, etc.
Finding a 'new' team of advisors is an ongoing consideration.
What do you wish you'd done differently?
The only thing I would change is the big PR spend we made too early and in the wrong place.
I see now that that cash could have been much better invested elsewhere.
What help did you get?
My husband is a good sounding board, and my dad always has good input into the business, supporting us with people matters.
I've tapped into my mum community (where I have found several others who have changed what they do to work with family life), which has a wealth of experience.
I've also sought to register with various non-profit organisations that provide free support for start-ups and access to subsidised trade shows, etc. These have provided mixed levels of support, with the most valuable being information.
What resources would you recommend to others?
There is a growing resource online of generic and geography-specific tools and advice when setting up a new business.
This includes forums for the sector you choose, where you can network with others doing the same thing.
What have you learnt in the process?
To do as much as I can with my existing skill set, and to be brave enough to learn some new skills.
I've also had to learn when it's time to call in people with expertise, either for advice or to support the set-up of a part of my business I'm unsure of. I'm not a tax specialist, for example, so this is an area of our business where I'm happy to pay someone to make sure it's right.
I've learnt not to do too much too soon and to focus on getting one sales channel set up at a time. And not to be distracted by what others are doing – their plans are different to mine.
What would you advise others to do in the same situation?
Be clear on your motivations for the change.
There are some lonely days being an entrepreneur; you have to be able to lean on your 'why' to get through.
Make new networks and don't be afraid to stick your hand up and say 'I need help'!
This story was sourced by All By Mama, the marketplace for creative parents. Visit www.allbymama.com to learn more.
To find out more about Samantha's business, visit: www.jennidezigns.clothing.
What lessons could you take from Samantha's story to use in your own career change? Let us know in the comments below.