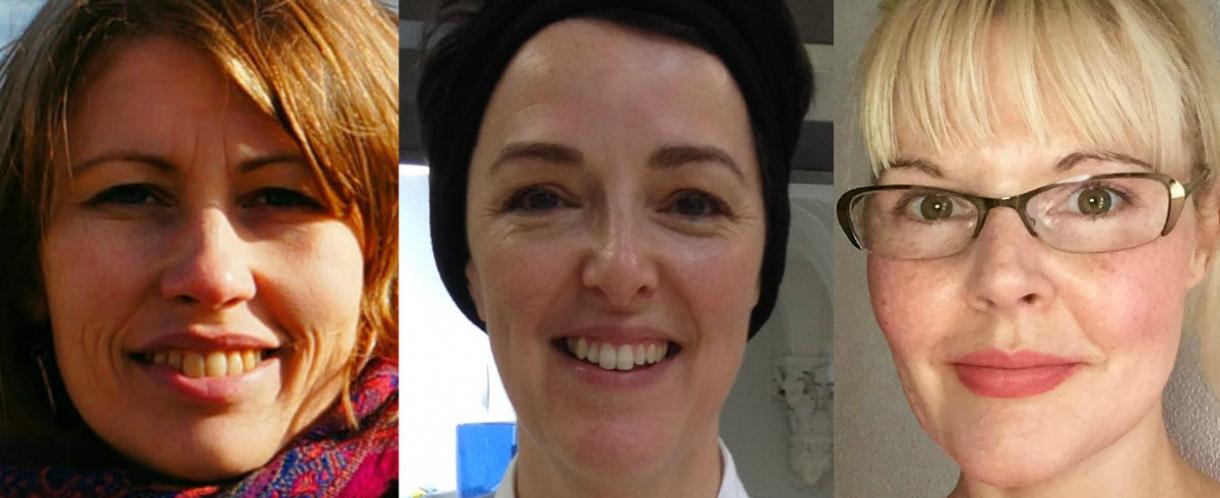 You think you know where you need help when it comes to your career change. But sometimes, the lessons you need are the ones you least expect. Here are three stories from people we've worked with recently and the surprising mindset shifts that helped them get the clarity they were looking for.
Judith, Indre and Nina joined our Career Change Launch Pad looking for help to make a shift.
And they got it.
But the ideas that made the most difference for them weren't the ones they thought they were there for.
Here's how they found fulfilment – and the tough, but ultimately liberating lessons they learned along the way.
Judith: "It's OK to not have all the answers right away."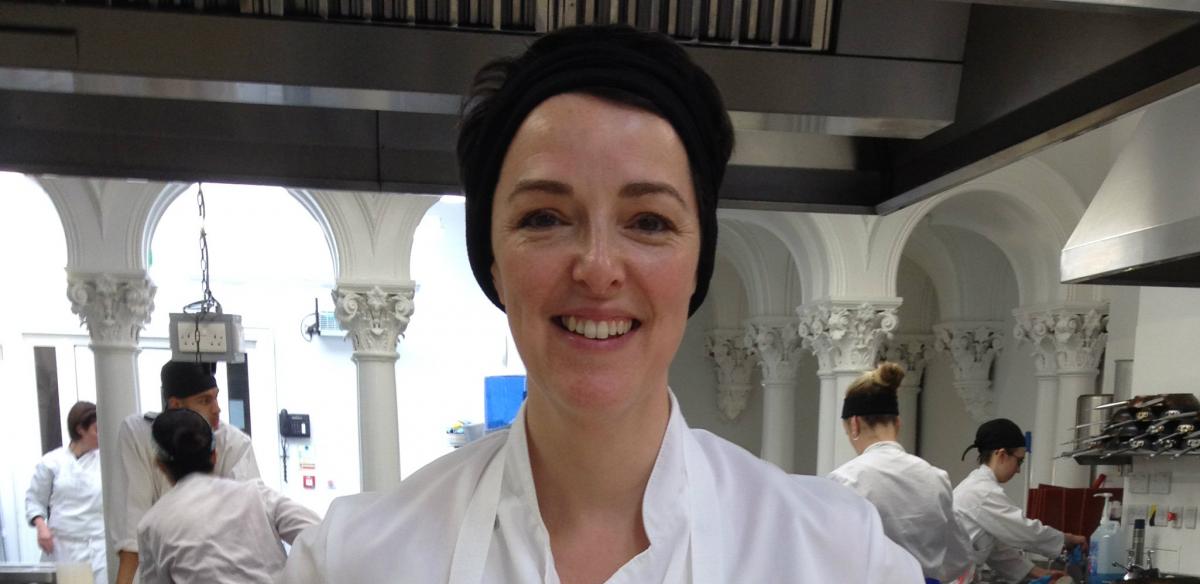 Before: Operations Manager for the School of Chemistry at a University.
After: Student at a professional cookery school.
"I'd been working in my role for eight years, in that university for 13 years, in Higher Education for 18 years. I had a pivotal role in the department, and I felt masses of loyalty and responsibility, but I just wasn't enjoying it. So it got me thinking. I kept looking at people doing other jobs and thinking, 'Maybe I could do that…'."
I had been flirting with the idea of making a career change for a long time, but it didn't feel like a real option until I had a conversation with my cousin after a particularly bad week at work. Something she said made me realise that my life didn't have to be like this. I didn't have to put up with bad week after bad week.
So I started researching career changes online, came upon the Careershifters website, and attended one of the Career Change Launch Pad introductory calls.
It was incredibly freeing to feel that there were other people in the same boat.
And when I joined the course, it all clicked in a way that nothing else had.
The Launch Pad gave me a lot of practical tools, which I'm still using today and finding very reassuring. I'm not naturally a very adventurous person, and so it gave me the security to prove to myself that I could actually do this.
We had the combined experience of being around people who had done it – the team, the mentors – and I went and got to know people who had made career changes themselves, which made the whole thing more tangible. As a practical person, that reality check was incredibly helpful.
While I was on the course, I was mostly focused on the idea of writing. But in one of the exercises, something else arose in my mind.
I'd always had this idea in the back of my mind that it would just be fantastic to give up work and go and do a cookery course. So I went to speak to the woman who ran one, and – in true Launch Pad style – it occurred to me that I could actually just DO it and see what happened, rather than trying to over analyse and figure out what to do from a distance.
The biggest lesson I learned was how important it was to not have all the answers to start with, and how to remain open-minded in the face of uncertainty and risk.
Freeing myself from my CV and realising that I didn't know all the jobs there were to know made me feel like anything could be possible. And I probably wouldn't get it perfect or correct the first time, and that was OK.
It wasn't a rash decision; I did my homework and added up my financial figures and talked to a lot of people, and the idea made me feel so invigorated. I spent a day imagining I'd chosen to do it, and a day imagining I'd chosen not to do it, and that was the trigger.
I'm now doing a professional qualification at a cooking school.
I'm still not completely sure what I'm going to do with this qualification when I'm done with it, but I do know I'm enjoying it, and I'm learning lots of skills.
One of the things I found really difficult when I left my old career was everyone trying to box me in, saying things like "See you on Masterchef" or "Let us know when you open your restaurant!" I don't want those things – there are so many things I could do with this, I just want to enjoy it, and learn as much as I can, and meet people in the industry, and find out what's possible.
I don't think I've found my forever niche, but that's fine with me. I'm loving what I'm doing.
Indre: "It's probably not nearly as hard as you think it's going to be."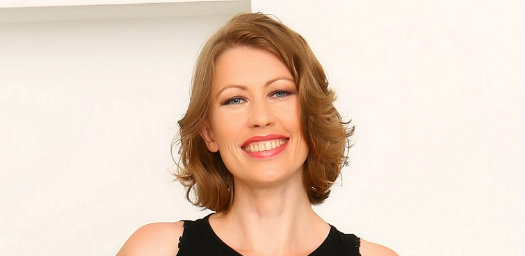 Before: FMCG Brand Manager.
After: Co-founder of a beauty start-up and marketing manager for a travel company.
"For ten years, my role had been a great 'school' for a marketing person, but it was time for something new. I was ready for a change. And yet, I couldn't seem to take the leap. Career change is about stepping out of your comfort zone, and doing things you're not completely sure about, and you know it's going to take a lot of hard work to get there. And you can't be sure if your ultimate goal will be what you expect it to be."
I was toying with microfinance for a long time, and I didn't want to break the ties with my current job until I was certain of exactly where I wanted to go. So I kept thinking, and thinking, and thinking, and never actually doing anything.
And then I found Careershifters and the Launch Pad course. What Launch Pad does is so different to everything I'd tried before. I genuinely believe it's exactly what people should do if they want to change their career. For me, that was when I realised the things that really excited me, and where I really want to go.
I'll remember one exercise forever, which really put my life and the time I'm spending thinking about my career change into perspective. I suddenly realised, I can't be in the same place in even one more year – I have to do something now.
After I finished the course, it still took me about a year before I gave in my notice to the company that I worked for.
I was writing CVs and applying for jobs and going to industry events, but I wasn't getting much traction with that approach.
So I followed the course's advice about looking for people.
I saw a video about an amazing start-up, and following the techniques I'd learned in the Launch Pad about how to approach people, I got in touch, and we went for a coffee.
I really liked their philosophy and concept, and they liked my skills and my attitude. It was a start-up, so they couldn't hire me full time, but I did a few days' work with them to get their marketing strategy in place. And a couple of months later, they put me in touch with some friends of theirs, who owned a travel company… the company I'm now working for!
And then, soon after, a couple of friends and I were joking one evening about expanding their skincare business to the UK market. And one year later, we've gone from jokes to reality, and I'm bringing Lecler to the UK.
It was amazing – I sent out at least 30 CVs, tailored and carefully put together, and I didn't get much response. But when I took the Launch Pad approach, it worked out perfectly.
I was kind of kicking myself, actually, thinking "I can't believe I was thinking about this for three years, and it hasn't actually been that difficult!"
I've got it all – purpose, variety, a smaller company, something I'm passionate about…
Of course, all shifts are different, but the reality is that most career changes aren't that complicated. It's just that you have to go through it to look back and say "Actually, that wasn't so bad". Most of the time we create much bigger barriers in our minds than there are in reality.
Nina: "Sometimes, the answer you've been looking for has been in front of you all along."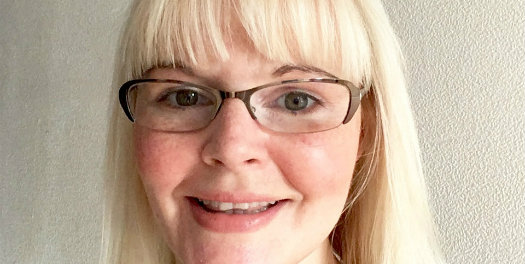 Before: HR manager in the City.
After: Writer.
"I'd done the qualifications and built my career over 15 years. I felt I needed the security but it really wasn't what I wanted to do anymore. I went to see a corporate headhunter to talk about my potential next steps, and came away thinking I didn't want to do any of them. I felt really trapped: HR was all I knew, but I cringed whenever I had to talk about my work. I kept telling myself I needed the money, so I tried to make life outside of work more fulfilling. Every Sunday night, though, the same feeling of dread would set in. There had to be something else out there I could love. I had so much energy to give to the right thing."
My shift really started with a Google search for 'career change'. I found Careershifters and went on a one-day workshop to start with. Then I found out about the Launch Pad course.
I was uncertain about it to begin with, but it blew my expectations out of the water. I've got so much confidence and energy now, as well as my new career. It's funny to think I almost didn't go ahead at the last minute because I was nervous about being part of a group!
I had a real crisis of confidence and almost pulled out but I'm so glad I stuck with it.
It turned out to be such a lovely, supportive atmosphere. If you were feeling down at any point, you could reach out to the group and within a few minutes have support, reassurance, advice and different perspectives from people with such varied and interesting backgrounds and experiences of their own.
I loved the weekly call to get our next mission and exercise and inspiration. I liked that there was guidance but no handholding – ultimately it's all about your actions and your decisions.
Towards the end of the course I'd gotten into a bit of a slump. I wasn't finding anything that really spoke to me. I had a call with Natasha, which was such a breakthrough. She helped me identify the barriers I'd been putting up.
I'd been thinking about writing for over ten years but I'd never allowed myself to truly talk about it.
I'd ruled it out before I started the course, as I couldn't see a route to being successful. I thought I'd already tried and failed, so that was that.
Natasha helped me to stop thinking like that and just throw myself in. I began to trust the process and give it everything I had. I started to ask for help from people. I was terrified about reaching out to connections, but when I gave it a go I was amazed to find that so many people wanted to help.
And now, I'm writing for a living! I still can't really believe that's what I do!
I was dreading going to work after a long weekend. I told my boyfriend I wanted to just go in and just tell them I was leaving to be a writer. He asked me what was stopping me. After that call with Natasha and talking with him, I realised it would be challenging and scary, but the only thing holding me back was me.
I went in the next day and handed in my notice. I had so much momentum and confidence from the course that I didn't want to waste it. I did give three months' notice though, so that I had a bit time to transition.
It's still early days and I've got a lot to do, but that's OK. I feel great. I'm working harder and for less money right now but it's for myself, on my terms. I love going to meet people and helping them to tell their stories. I'm good at it! I'm really happy.
Which of these stories and lessons resonated with you most? Let us know in the comments below.
Judith, Indre and Nina took part in our Career Change Launch Pad. If you're ready to join a group of bright, motivated career changers on a structured programme to help you find more fulfilling work, you can find out more here.