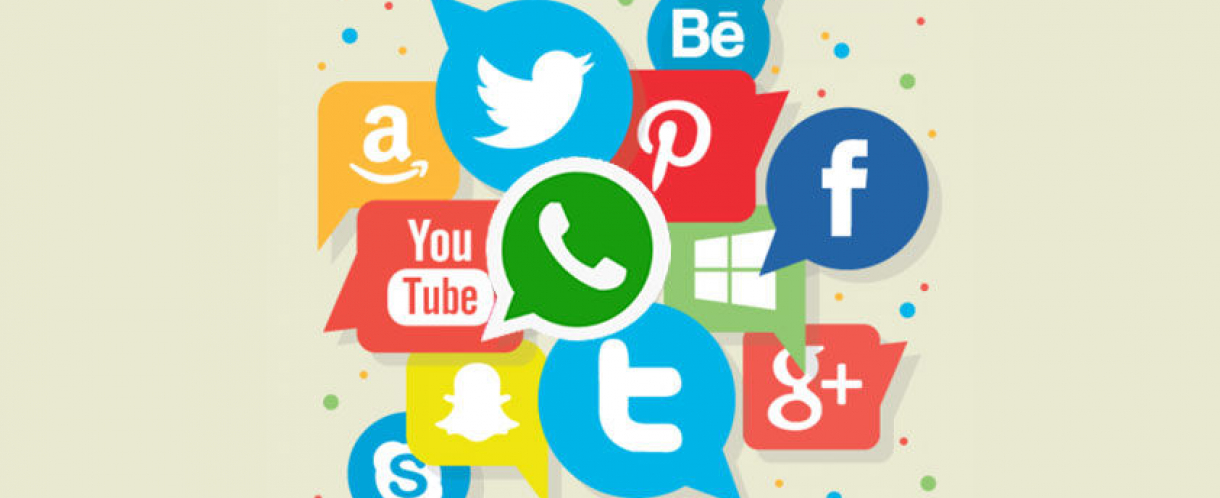 Social media has revolutionised how we can access information on people and career paths. But what can you do to discover whether the new career you're looking into is going to right for you? Chris Platts outlines his top ways to find the information you need before you make the move.
1. Visit job review sites
Check out review sites such as Glassdoor, or the popular UK version The Job Crowd.
These are the perfect places to start and should give you a fairly good insight as to what working life is like in a certain industry, company and/or job role.
The average pay charts are really helpful too if you're concerned about the financial implications of your career move.
2. Check out Q&A sites
Secondly I'd recommend the Q&A site Quora.
If you need answers that you can't find online, it's worth posting your question here or searching for existing answers to similar questions.
I'm pretty sceptical about Q&A sites in general but Quora has an incredibly lively community and fiercely loyal users so you tend to get well thought-out, researched and articulated answers.
For example, have you ever wanted to work at Google? It's worth thinking twice, check out the great answers to the question what's the worst part about working at Google?
3. Go to events
The odds are there are people like you looking to make a similar transition and it's worth seeking them out online to meet up in person.
Find or create a group on the popular events site meetup.com.
If there are any events or groups in the industry you want to break into, then start going along and meeting people in your new sector.
You'll be amazed how much free content there is out there.
4. Identify and approach your targets through LinkedIn
The quickest way to mastery is to find someone who's already achieved what you want and copy them, so seek out people who have already made the change you're looking to make.
There's only one online platform worth considering for this and that's LinkedIn.
Take a look at the companies you want to work for and look at their current and past employees. Does anyone have a similar background to you? If so then don't be shy, send them an InMail or connect request.
Using LinkedIn's advanced search functionality and you can shortlist and categorise your advisors/mentors/helpers in no time.
I recently did this when making the transition from recruiter to tech start-up founder and, since June, I've managed to secure meetings with VCs, Non Execs, Angels and a whole raft of entrepreneurs who can help further my understanding of the market.
I also recommend LinkedIn for the initial approach. If you can get an intro from a shared contact that's a massive help.
Here are some tips on how to maximise your chances of a response:
Don't mention the "J" word!
Few people would walk into a business meeting and ask for job leads, but many professionals commit the online version of this faux pas regularly.
No matter how panicked you are about finding work I'd rarely mention a job hunt in an initial note to anyone I didn't know on a social-networking site.
You've got to think of all the people who are looking for jobs right now; they're probably being overwhelmed.
Instead, offer some praise or acknowledgement or, even better, a well-thought-out meeting suggestion with no strings attached.
In my experience people are very responsive to the word "help" so ask for advice and guidance rather than play the job card.
Find a clever way in
Think about where your target subject is going to be.
Are there any trade shows/events that they'll be at which you also have access to?
Try and make meeting up as frictionless as possible; if it's a phone call suggest you speak on the way home from work, if it's a meeting suggest a pre/post work meet up or a working lunch.
If you're asking someone for their time be prepared to pay for it. Buying the coffee, lunch or beers is your way of saying thanks.
Add value
Unfortunately people don't always have time for a free lunch these days and you need to be careful they don't assume you're going to just pump them for information and never see them again.
Therefore it's critical that you can demonstrate a way that helps your target mentor in their day-to-day life (whether now or in the future).
For example, I've got a headhunting background so if I need to meet with someone first I'll try and find out if they know anyone who needs a new role and I'll offer them some free career coaching or CV advice.
If they need to hire I'll pass on names of top head-hunters in their space or even give them some advice on their recruitment strategy.
Whatever your skills are, try and offer them to solve a problem they may already have. If it's a big enough one then you'll find people have more than enough time to meet you.
Approach in private, not in public
If you're using social media, it's more effective to approach in private rather than public.
Commenting on a post or on their Facebook wall is too intrusive. Try a LinkedIn InMail or connect request.
Twitter is OK but I'd rarely contact someone on Facebook about a professional matter, full stop.
Remember if you decide to connect with someone on social media then explain in the message specifically why you want to reach out to them.
Always give a get out clause
As a recruiter, I've approached people everyday for seven years, so you get immune to rejection.
You have to recognise that people are busy, make sure your request is important, personal, relevant and potentially interesting for the subject.
No one will have a 100% success rate of getting a 'yes' to a meeting, so don't take rejection personally.
In order to maximise your response rates, it's wise to give the subject what I call a "get out clause".
Provided you've already found out a way to add value (see tip 3) it's fine to write something like, "If you'd like to help me with this request then I'd love to buy you lunch or a coffee on day X at time Y, I know we're both busy people so I'll email you the day before and if that's still free then great, if not we can re-arrange. How does that sound?"
If all else fails, pay for the best advice
Sometimes you have to pay for advice.
Clarity.fm is a new start-up that helps people seek out their preferred mentors and advisors and schedule phone calls in with them.
They've got an impressive roster of thought leaders, guys like 500 Start-ups''s Dave McClure, Greylock Partners principal Josh Elman, Start-up Weekend CEO Marc Nagar, Color and Science co-founder Peter Pham, start-up guru Eric Ries, and many others.
5. Pay it forward
Finally, if someone's helped you out in the past, don't forget to return the favour.
If you've managed to secure your dream move don't forget to reply to someone who messages you through social media asking for help.
Who knows whom you could be inspiring to at the start of their journey.
I know I won't forget those that have helped me at this early stage in my career change.
Chris Platts is an executive recruiter turned tech start-up founder. He launched the company discovery and career management site TalentRocket. Chris helps people realise their career ambitions and manage their career in their own time. He writes about following your dreams, reinventing recruitment and start-ups. Follow Chris on twitter @chrisplatts_.