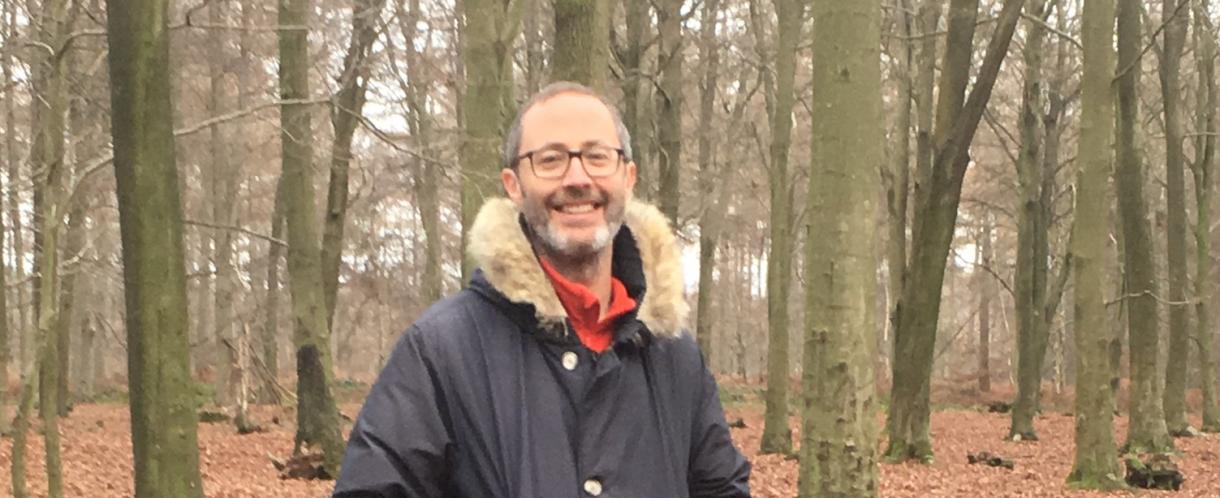 Looking for jobs as a career changer can be a soul-sucking experience. In this story, Launch Pad graduate Lee shares how he turned the job-hunting process upside down, and combined commitment, tenacity and creativity to land his dream role.
If I rewind to five years ago and think about where I was then… I was frustrated and bored.
I'd been a picture editor for magazines and newspapers for about 15 years.
It had been fun when I started, but the fun was wearing off. And in truth, I wasn't a picture editor at heart.
I was a frustrated writer.
I'd always wanted to write, and I started doing it around the day job of freelance picture editing, after being made redundant from a job, but I couldn't seem to make it work consistently.
I was writing and blogging, but I kept getting offered freelance photo editing work, which I needed to take because of the money. It was tough to get out of that cycle.
The issue was partly financial, but it was more than that, too.
I was 42. I'd got married a couple of years earlier, we were saving for a mortgage, and it just felt like there were a lot of external pressures.
On some level, I was thinking: "I'm too old to shift. I'm in this now; this is me."
And trying to write as a freelancer was really labour intensive.
You have to come up with all these brilliant ideas and pitch to so many people… my hit rate was pretty low.
It meant that I had to keep taking the photo work that was being offered to me.
And that's fine, in theory, but there is an impact: the more things don't work out, the longer the cycle goes on, the more your confidence is dented.
I started exploring different avenues.
What started me down the path to Careershifters was buying a book by Roman Krznaric called How To Find Fulfilling Work.
Once I'd discovered Careershifters, I went along to a workshop to find out more.
That session proved illuminating and, having signed up to a mailing list, I was then offered the Career Change Launch Pad soon after that.
And the more I looked into what Careershifters offered, the more I thought: "What have I got to lose?"
Plus I was just boring the backside off all of my friends asking them how they got into what they did and saying: "I don't know how to do this…"
I needed to change the topic of conversation before I lost all my friends!
If you'd asked me a few years ago how to get work, I'd have said: "See a job advert somewhere, send your CV off, and cross your fingers"
So, one of the great lessons that Careershifters taught me was that there really are other ways to find work, particularly in a field you're genuinely excited about.
I applied for a programme called On Purpose, which teaches you how to shift out of the private sector through two six-month placements in socially minded businesses.
I went through the three stages of interviews and failed at the last one – I didn't make it onto the course.
But with a Careershifters tool tagged 'The bold request' in my back pocket I decided not to let that stop me. I went back to the head of the organisation, and said to him:
"Look, I know I didn't get through the interviews, but I think I've got something to offer this sector. Would you meet me for a 15-minute coffee one morning before work?"
And he did. So we had a coffee, and I told him what I was interested in, and where I thought I might fit, and he gave me the names of three people he thought I should speak to.
After that, there was another lesson from the Launch Pad that I decided to apply to my shift.
The line that stuck with me was: "Make them an offer they can't refuse."
So I made an offer to the guy who's now my boss.
The offer was this:
"I'll come and work for you for a week, for free. And if at the end you like what I've done, you can pay me – and if you don't think I'm any good at it, don't pay me."
It was about figuring out what someone might need, and presenting it in a way where they have nothing to lose – all he had to do was find me a chair in the office.
I came up with some ideas for stories, and then I wrote them – so he was getting free content for the website as well.
He didn't have to pay me, so he had nothing to lose by giving it a try.
I'd been writing and blogging in the background anyway, so he could check me out in advance, which boosted my chances.
So I went, for a week, in July. It was a bit tricky because he wasn't around much that week. On top of that I had to take some freelance work for half the week.
I took this really unconventional, exciting action and then… nothing happened.
I thought, "OK, that's another failure".
But then, the following January, he got in touch to ask what I was up to.
I met him on a Thursday for a couple of hours, and on the Tuesday I had a job offer in my inbox. Almost better than the chance to get paid for writing was a line in his email that said:
"I really like the way you write."
And that for me… that was like someone taking me for a romantic weekend in Paris or something – I think it was the thing I'd always wanted someone to say to me.
Persistence and tenacity turned out to be big themes in my career change, in the end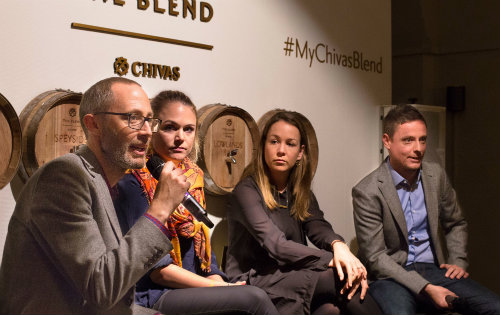 On the Launch Pad, I buddied up with another participant, working to keep one another accountable and spur ourselves on. Having another person in my corner was a big part of what stopped me from giving up.
The stuff I learned on the Launch Pad was just invaluable – it taught me so much about how to find work I loved and how to actually get into it practically.
So when people ask me what I do for a living nowadays, I'm very proud to be able to say that I'm a journalist.
Technically I'm a content editor of a magazine called Pioneers Post, which writes about responsible business, social enterprise, and businesses that generally do good, so it's very aligned with my values too.
There's a real sense of pride to be able to say that – and relief. Finally I can say to people what I am and what I'm proud to do with my 40+ hours a week. I have a real sense of contentment.
I know that I'm very lucky but I also feel I put a fair bit of work into getting to this place.
It's much harder work than I'd imagined, though! It's been a massive learning curve. In my work as a photo editor, I didn't have much challenge or stimulation, and now I'm challenged every single day.
But I've learned so much in the last two years. I've had an incredible amount of brilliant experiences.
I've met hugely inspiring and intimidatingly smart people.
I've often felt out of my depth, I've been very tired, but I wouldn't have changed it at all – it's been amazing. I've packed so much experience into the last two years, and I'm so much more positive than I used to be. So much more employable too.
The whole experience of learning from Careershifters and getting this job has literally changed my life.
Lee took part in our Career Change Launch Pad, which kicks off again this June. Find out more and apply here.
To find out more about Lee's work, visit www.pioneerspost.com.