Retraining to make a career change can be a daunting task, but it doesn't have to derail your finances. We talk to three people who made their shifts while still paying the bills.
Louisa Mansfield shifted from advertising to horticulture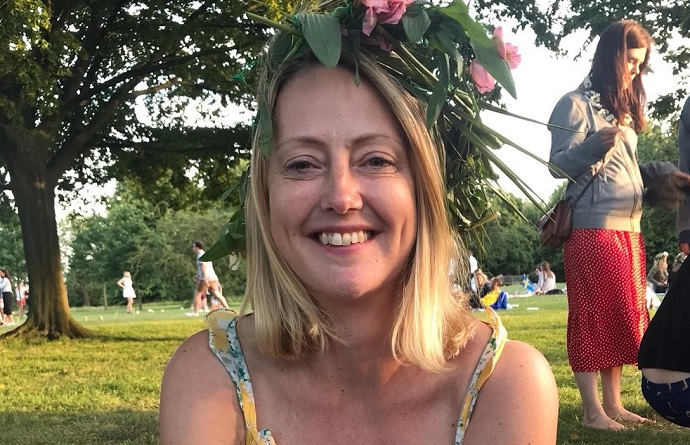 I used to work in online advertising, which I'd done since university. It was quite a lucrative career, but I felt I wasn't making a difference in the world, just working on one spreadsheet after another.
I had everything else I needed in my life – house, friends, living in London – but my work wasn't at all interesting or fulfilling. I wasn't happy in my job, so I made the classic mistake of moving jobs but staying within the same industry. You might earn a higher salary and you're getting out of the problems from the previous job, but it doesn't make much difference.
I had no idea what I wanted to do, but I knew I wanted a change. The last job I was in before I moved was earning quite a lot of money, and although this isn't viable for everyone, I made sure that I bought a house before I changed career. I knew I wouldn't be able to do it after I shifted. It was very helpful having somewhere to live, knowing how much it was going to cost and not having to pay astronomical rent.
I went to a Careershifters Workshop, which helped me focus. While I was still working, I began studying in the evenings for my level 2 horticultural qualification at Capel Manor College in Regent's Park. Luckily my daytime job wasn't stressful, so it was fine to study on top of work. Plus I think if you're doing something you want to do, you don't mind the extra hours.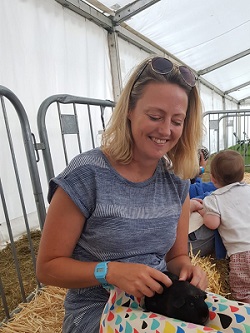 My next step was to get a part-time job, which I did for about two and half years. It was processing expenses in a bank and it paid quite well. It was completely flexible so I could do one or two days a week. It was perfect as I had money coming in while I got more experience and looked for a paying job in gardening. I volunteered on Saturday mornings at an allotment for The Conservation Volunteers, which I did for over a year.
My first paid part-time role in gardening was working with a mental health charity called Community Options, which had a horticultural team. It was only one day a week, but I did that for about a year. I took another part-time job in garden maintenance, and then I got the job that I have now at the environmental charity Bankside Open Spaces Trust (but at that stage it was only three days a week).
It took about a year to get to that point after I quit my full-time job. If you're just starting out in a new career, I think it's good having part-time jobs because you get lots of different experience.
Now I work for Bankside Open Spaces Trust full-time, running horticultural training for people who've experienced long-term unemployment or barriers to education. The pay is very different to online advertising, but I don't miss the money. My job managing the Future Gardeners programme is exciting, fulfilling, interesting, challenging and fun – all the things missing from my previous career, so it was 100% the right decision.
I'm coming up for my fifth year anniversary with Bankside Open Spaces Trust and hope to be here for at least another five years!
Louisa's tips on getting your finances to stack up:
If you need to retrain or study, do it while you're working part-time, or ask the current job you're in whether you can go down to four days a week.

Be realistic about what your outgoings are. Don't apply for jobs that don't give you the minimum money you need and make sure you know what you're going to earn.

Use whatever talents you have to earn money or save money while you're retraining. If you're good at languages, do some online tuition; if you live in your own house, rent a room to a lodger.
To find out more about Bankside Open Spaces Trust's Future Gardeners programme, visit www.bost.org.uk/future-gardeners.
Tom Wheelhouse, a former police officer, now offers personal development for critical occupations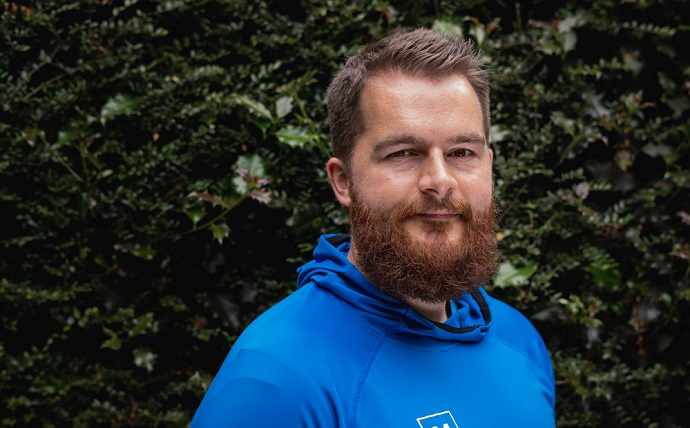 I worked as a police officer for about five years.
It was quite a toxic environment. The straw that broke the camel's back was when a group of us got together and challenged our boss – and he told us we could like it or lump it.
I was driving home from work that day and I thought, "If that's the choice, I'm not doing this anymore". I didn't know what else I was going to do, but I thought that whatever it was, it would be better than this. I resigned the next day. I was 29.
Because I'd gone back to square one in a lot of ways, it forced me to rethink who I was in a more fundamental way. I thought about how before I was a police officer I was into languages, team sports, existential philosophy. I started to think about what I wanted to spend my time doing and who I wanted to spend it with.
I'd come to realise that in my job I was only ever meeting nice people who had had something really bad happen to them, or really unpleasant people. You can forget in those roles that, actually, there are still nice people in the world and you can work with them too.
Most people say the opposite, but I actually wanted a 9–5 job. Because I was always working, I'd never gone to weddings, I missed Christmas and bank holidays. The only positive of having worked so hard was that I'd done a lot of overtime, so I had a bit of money saved up. I used that to begin with, and I also moved back home. I didn't have a mortgage or kids and I wasn't married, so my commitments were few.
After doing a Careershifters Workshop, I started asking friends and family who were in all sorts of different careers what exactly it was that they did, just trying to piece together I'd fit with and would I'd enjoy.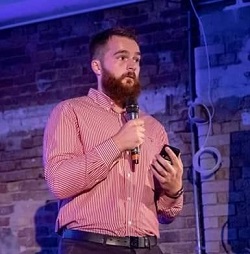 I went into a 9–5 stepping-stone job – although I didn't know at the time it was a stepping stone – working in business development for a tech company. I learned about how businesses really work, contracts, negotiation, and it gave me time to spend retraining outside work hours. I knew I was going to get paid every month and I could start saving a little bit of money towards building a website, or training courses.
It meant a lot of late nights and weekends launching my website or going for courses, but for me that was progress. I started out as a personal trainer and then I gradually added on doing coaching courses on evenings and weekends.
I'd made the decision that I wasn't going to borrow heavily to start the business so that I wouldn't put myself under that immediate pressure. I wouldn't lease an office, I wouldn't hire people, I'd just try to keep the costs down as much as possible. I spent my own money on things I knew I'd need in year one, while I was working. The idea was that once I walked out of the 9–5 my costs would be minimal and everything I made from new clients would be for living.
I'd rented my own flat by then, so I'd calculated my absolute survival numbers on paying rent and eating each month. Once I was confident I would be able to make that, everything after that effectively would be profit. I founded Mightify six years ago. Now there are six of us altogether and we just moved into a co-working office last week in Sussex. It's been a roller coaster, but I wouldn't go back, for sure.
Tom's tips on getting your finances to stack up:
Take out as much risk as you can while you're still working in a full-time job. If there's something you can buy or set up for your new career that's not going to be a monthly bill in the future, then do that.

If you're starting your own business, think about what number you need to hit every month to survive, then be relentless in pursuing that rather than following every tempting offer that comes along.

Don't think that you have to take out an office from day one as that means you'll have to find a chunk of cash every month for rent right from the start.
To find out more about Tom's business, visit www.mightify.co.uk.
Carmen Boeser moved from psychology to fashion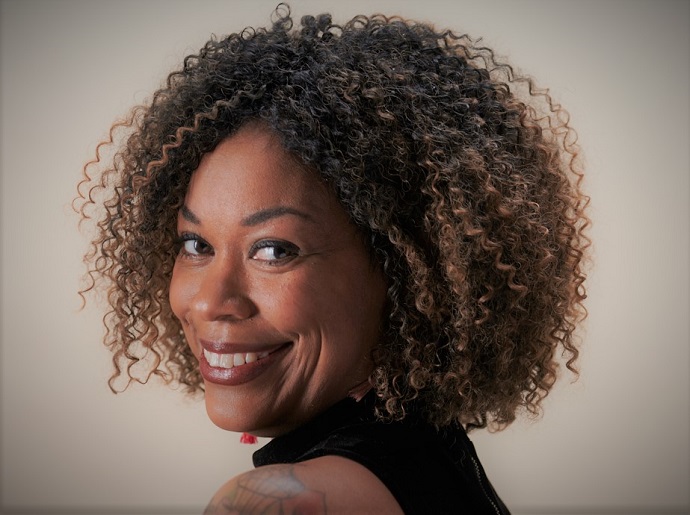 I became a psychologist and had been working in the field for about two or three years.
I was content in the beginning, but it got to the point where I felt like I was just going through the motions. Every day I would wake up and I never had anything to look forward to. I remember feeling very sad, down and scared, because I didn't know what I was going to do. I just knew I couldn't stay where I was.
I had no idea where to start, so I read a lot of articles on the Careershifters website and I signed up for the newsletter. I also went to career counselling, because I realised I needed some guidance and direction. The counsellor encouraged me to think about what I'm passionate about and do that without thinking about the money. Fashion was something I'd dreamed of long ago, but I thought that it was unrealistic.
I enrolled in night classes, because I knew I'd have to go back to school to get some training. I knew without that I had no chance. I took fashion merchandising which covered the history of fashion, merchandising, retail, marketing. I was getting offers for internships while I was still studying but I couldn't take them because I was still working full-time in psychology. I quit the therapy job I had in a hospital and decided I'd look for something I could do part-time. That helped me stay afloat.
Once I had a part-time job I was able to take a part-time internship. That was just amazing; it really changed my life. When I started doing that I knew that it was what I wanted to do. I'd found my thing and there were no doubts in my mind.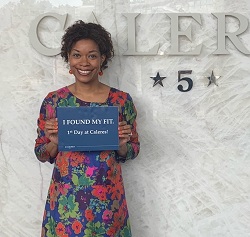 At this point I was making no money from fashion at all; all my money was still coming from psychology. I did the minimum hours I had to do to make the money I needed and stuck with that until I was able to find another job that did pay enough to keep me afloat.
I was starting at the bottom again and I had to climb my way back up. A lot of my supervisors were younger than me, but I understood that they had more experience in this than I did. I got a job at a fashion store part-time but it wasn't enough to live on. Eventually, I found a marketing job part-time; I worked my butt off until they offered me a full-time job. That was finally enough money to survive on.
I recently started a new job and it's everything I was looking for. I don't have any more feelings of dread or confusion or wondering what I'm going to do with my life. That's all done.
Carmen's tips on getting the finances to stack up:
Contract work can give you flexibility with setting your own hours while you get more experience in your new career.

Prepare for the fact that if you're starting from the beginning in a new career you'll probably be taking a bit of a salary cut. Any time you're starting in a new field, you have to prove yourself no matter how smart you think you are.

Be realistic about how long it will take you to earn your potential top salary in your new career.
For more on Carmen's work, visit https://carmenboeser.journoportfolio.com.
To find out more about hundreds of opportunities to retrain, upskill or reskill, see our Retraining Directory.
What are your top takeaways from Louisa, Tom and Carmen's stories? Let us know in the comments below.