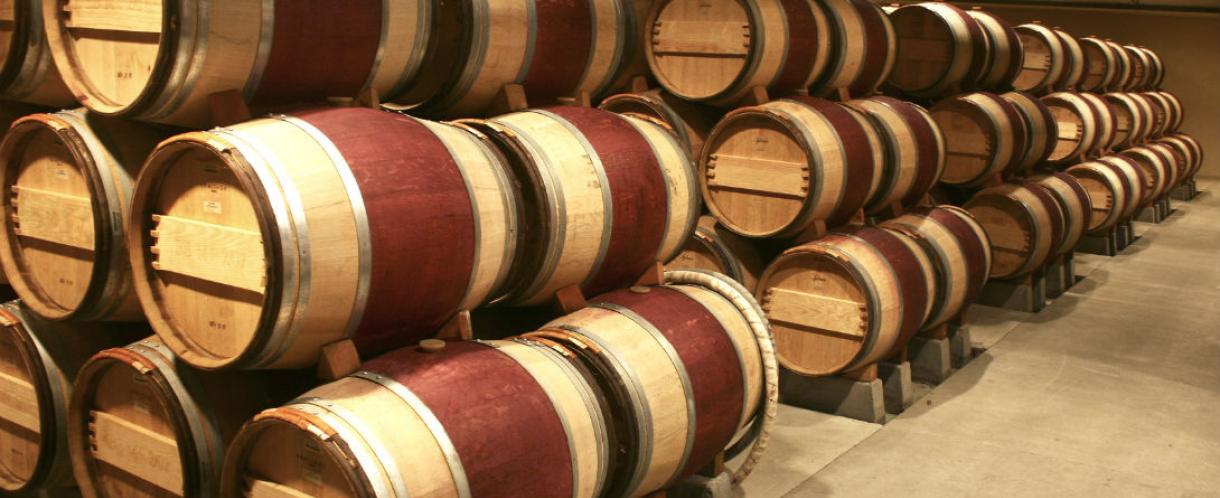 When Pavio couldn't get the job he really wanted, he ended up discovering his passion in an unexpected way. Andrea Perry shares Pavio's story and explains how you can make room for new opportunities to show up.
I've just returned from Rome.
It was thrilling to be surrounded by the extraordinary work of some of the greatest artists, sculptors, architects and engineers the world has ever seen.
Were they doing work they loved? That might sound trite: you can't look at a building of the stature of the Pantheon and think that Agrippa, who commissioned it, and Hadrian, who rebuilt it, were not acting on passion.
But much of the work, even on the stunning mosaics and frescoes of palaces and churches, was done by labourers – bit-part players in the overall scheme, doing the same work that probably their fathers, grandfathers and great-grandfathers had done, anonymously, repetitively. They had little other option if they wanted to eat.
No doubt, many who worked on the building sites or out in the fields would have preferred to spend their days doing other jobs. They might have told their mates, "If I wasn't a mosaic cutter / plaster mixer / grape-picker, I know I could build a better Coliseum / open my own toga shop / win the 800m down at the Circus Maximus."
In our own time, we can sometimes fall into the trap of believing that it's all different; that we can all realise all our dreams if we only we work hard enough. And this can, indeed, take us much further than simply wishing things were different.
But what if we really can't do the work we love? What if we get to the point where all our own 'grand designs' and visions for the future just seem beyond our reach? If we can't build our dreams, are we doomed to be stuck chipping away at the 21st century version of some vast marble block for a half a lifetime?
It's a depressing, demoralising thought.
When I'm consulting with someone in this position, I like to point out that there can be another outcome.
On this visit to Rome I came across a man who told me a story. I love how it illustrates how your passions will keep showing up in your life, even if not in the form you originally envisaged.
Pavio's story
Pavio trained as a journalist.
He loved languages and travel, and he wanted to work on the international desk of a major daily newspaper. But he couldn't find any permanent work in journalism, not even at starter level.
He tried freelancing, without much success. He tried writing huge amounts of free copy, filling out application forms and hunting opportunities.
Eventually, pretty desperate for cash, he started working in restaurants, feeling at first as if he had failed. He didn't like to talk about what he was doing, as it was so far from what he had wanted to do and he couldn't see how it could develop.
However, Pavio was naturally gregarious.
He began to find that he liked being part of a staff team, especially when the restaurant was busy and he was fully absorbed in the flow of the shift. He found that he enjoyed talking to customers, hearing their stories and getting to know them.
His natural sense of curiosity and his training as a journalist meant he was a good listener and attentive to detail and accuracy. He was brilliant at making customers feel welcome and remembering their preferences.
Whilst Pavio still couldn't see a full-time career in catering, he found he was feeling a lot more satisfied than he had imagined possible, at least for now.
But then, on the basis of an excellent reference from the restaurant, he was offered another job in a rather smarter hotel, where he became genuinely interested in wine. He became especially intrigued by its stories: the domain and country it came from, and the lives of its producers. He was encouraged to develop this interest by going on a training course.
This led to another course and more testing qualifications in the wine trade; his love of languages came in handy as his knowledge grew.
When I met him, Pavio had been hand-picked as sommelier by a new, uber-smart, Michelin-rated restaurant in the heart of historic Rome.
He loved his job, interacting with interesting international clients, using his languages and wide knowledge of wine every day. And (perhaps the best bit) Pavio had already started writing a wine column for a well established and respected regional website – full circle!
Trust that your passions will show up throughout your life
It's hard to feel really stuck, hoping that your dream work will materialise, but fearing that it won't. Maybe it's taken you a long time to find something you love. And now you're scared that, if you can't do it right now, you'll never feel passionate again.
But when you let go of something and take that leap of faith, something else will materialise. Something new, something unfamiliar, something with potential. It's part of the natural order.
And when you work wholeheartedly – and that's the key – at almost anything, that's when your 'something else' will emerge. Your natural talents will be engaged, and your real interests will resurface, perhaps in a new form.
The leap of faith comes in not knowing what that thing will be or when it will emerge, but trusting that, in time, it will. It always does.
Pavio has been lucky, but I don't think he's exceptional.
He didn't know he'd develop such a deep and wide-ranging interest in wine when he gave up trying to get work as a reporter. Wine has opened the doors to a whole new life for him, at an exciting international level. All he did was to work hard at the next thing. And now he can combine this new love with his old love.
Your thoughts? What about Pavio's story relates with where you're at? Leave a comment below.