When you're stuck with your career change, a coach can help you get clarity and direction. But what is coaching, exactly? Who is it right for? And, in an unregulated industry, how do you choose the right person to work with? Natasha explains what you need to know.
You're usually good at asking for help when you need it.

In fact, in a lot of situations you put support in place before you need it.
You've got roadside assistance, ready for when old Betty starts to splutter or busts a tyre.

You've got your best friend on speed-dial for when office politics drive you up the wall.

But with your career change, it's possible that you're holding out for some deep-dive, serious support. Career-change coaching is often seen as a last resort: only worth investing in when you're really at the end of your tether. Maybe it even feels like asking for help in this area of your life is akin to admitting defeat.

And yet, more and more people are finding there's enormous power in reaching out for help at all stages of the journey. Coaching is increasingly recognised as an exciting and powerful way to invest in yourself and your life, and there are a huge range of ways you can access it.
Some career changers value the energy and peer support in a group coaching programme, like our Career Change Launch Pad. Others love the personal depth of one-on-one sessions.

So, if you've decided it's time for you to step your shift up a gear and get some professional support, where do you start?
Here's a practical checklist:
1. Know what you're getting into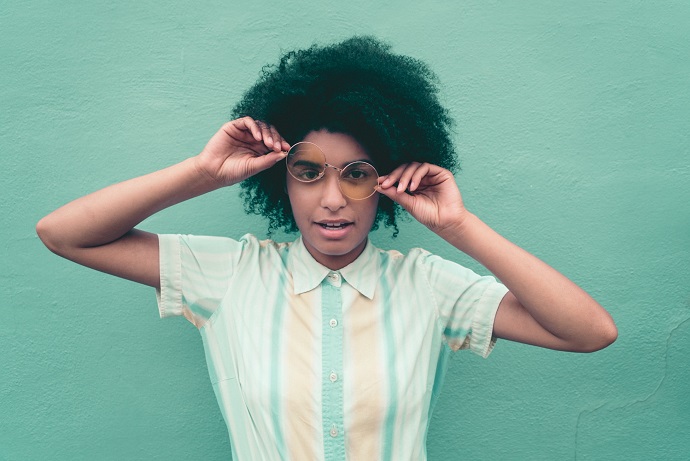 Coaching can be an enjoyable, powerful, and enormously effective way of identifying and working toward your goals.
But it's not right for everyone.
Make sure you understand, first of all, what coaching is not:
A coach is not a teacher, trainer or consultant

. A good coach will not tell you what to do. Many coaches have industry-specific knowledge or experience, which they may choose to offer, but this isn't the same as coaching and shouldn't be considered the point of the relationship.


A coach is not a counsellor

. Coaches are not trained in the treatment of poor mental health; if you're depressed or suffering from other symptoms of emotional or psychological vulnerability, a coach is not the right person to seek support from.


Coaching also isn't a rent-a-friend service!

Your coach's job is not to listen to you vent for an hour, or to necessarily accept what you say to be true.
Instead, a coach will help you clarify what you want to achieve, come up with solutions and strategies to reach your goals, and build in a structure to get there.
They will listen to you on a deep and powerful level, and ask artful questions to give you access to a new perspective or set of options to move forward with.
You'll explore the blockages (both internal and external) that hold you back from making progress, in a space that's equally safe and challenging.
At every step, you'll be in the driving seat – expected to hold up your end of the bargain by taking action – and constructing your future in a way that works for you. You'll need to be brave and committed to doing the legwork to get to where you want to be.
2. Identify your target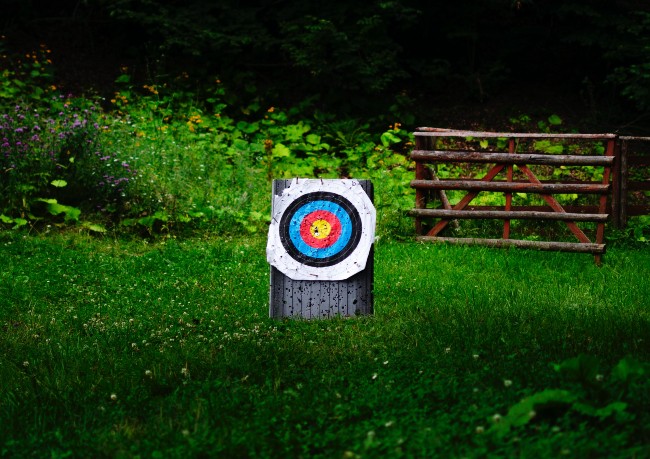 Consider: what kind of coach could you get the most value from working with?

If you're a procrastinator who responds best to a firm hand, this isn't the time to be looking for a forgiving, laid-back acquaintance. Or if you're a high-power, high-energy 'do' person, someone gentler who can help you tap into new parts of yourself could be a great choice.
You might want a coach who works over the phone, because you don't have the time to travel to and from appointments.
You might want a coach who specialises in communication and networking skills, or who works exclusively with women returning to work after having children.

You might want a coach who used to work in your industry, so they understand where you're coming from.
Be as specific as you can – and then go into your search with an open mind. Be willing to be surprised!
3. Start close to home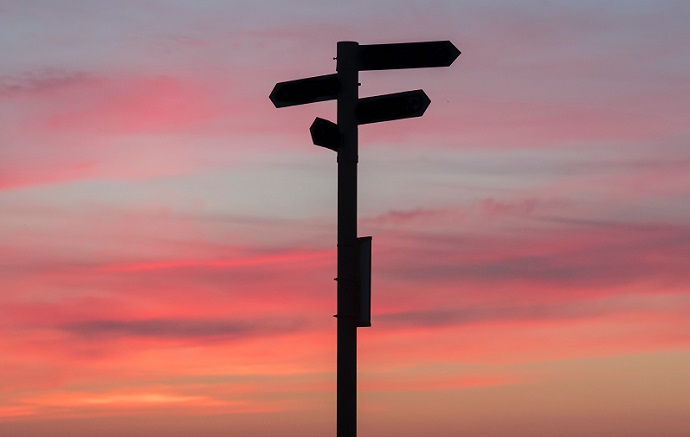 With tens of thousands of coaches out there, start from where you are.
It's likely that you'll have at least one person in your network who's worked with a coach before.
Find out who they worked with, and ask for an honest review. Would they recommend the coach for you? What did they achieve as a result of the coaching? Was there anything they weren't happy with?
Alternatively, narrow down your options by searching for coaches in your geographical area. Or, if there are blogs and websites that inspire you, take a look there for recommendations first.
And don't forget that list of features you made before you started looking: use these to make your search terms as specific as you can online.
You might search for "online career coaching" or "career change coach for lawyers". You might even be as focused as "straight-talking female career coach in London, specialising in mid-life career change".
Start small, start close to home, and you could be pleasantly surprised by what you find.
4. Check credentials and success stories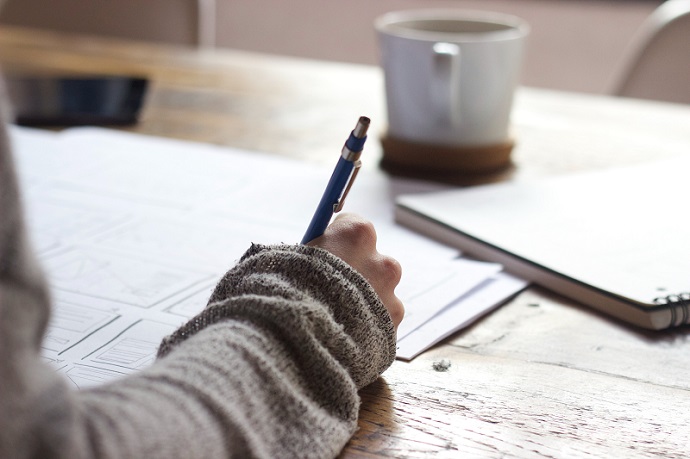 Coaching is an unregulated industry, which means that anyone can set up a website and call themselves a coach.
This doesn't mean that all coaches who are accredited members of professional bodies (such as ICF, the EMCC, APECS or the Association for Coaching) or have taken specific career-change coach training (like Firework) are excellent coaches, nor that uncredentialed coaches are to be avoided.
However, it does mean that it's worth being focused and rigorous in your research.
The ultimate proof of how good a coach is? It's always in the stories of their clients.
So, regardless of how many qualifications a coach has (or doesn't have), do some further homework.
How many people have they helped to move into a new career? How many of those people are happy with their coaching relationship? Ask to speak to past clients and look for success stories on their website.
5. Test the water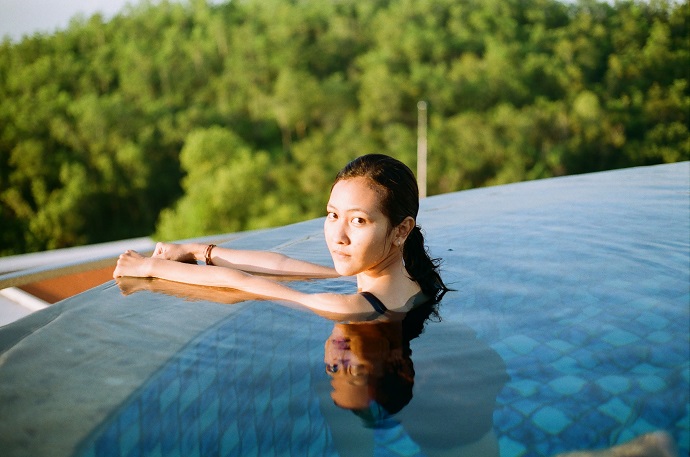 Most coaches will offer a short consultation, free of charge, to help you find out more about them. Take it.
This is a fantastic way for you to learn more about them, ask any questions you have, and often to get a taste of what coaching is actually like.
Ask as many questions as you can. Find out about their background and experience, their approach and style, and share any uncertainties or concerns you have. You can ask for specifics, too, like what to expect from a session, or what happens if you need to press pause for a few weeks.
It can also be a good idea to bring a specific challenge or goal to this initial session: share it with your potential coach and see how they respond.
Pay attention to how you feel when you finish the consultation. Are you inspired and energised? Do you feel seen and understood? Was there a 'click' of chemistry? (See more below on this). Do you trust them?
Even if the first coach you speak to sounds wonderful and you're ready to sign up on the spot, hold back and speak to a few more before you make your decision. This isn't a race; it's an investment of time and money that could make a real impact on your future, so don't rush your decision.
6. Feel for chemistry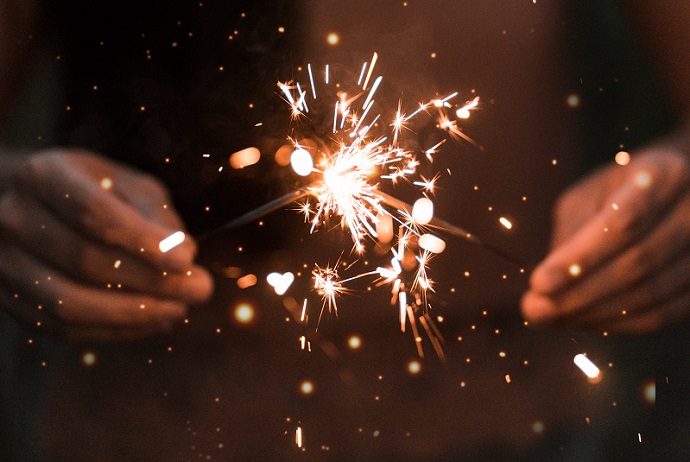 Alongside skill, chemistry is the most important element of a successful coaching relationship.
Look for someone who leaves you both inspired and at ease – someone you respect, and who you can be yourself around. Good coaches will be able to adapt their style to fit you, but only to a point.
Your potential coach's website will be a good starting point to get a feel for who they are.
Check out their 'About' page for some background and history, and pay close attention to the tone of their website.
You can also search more widely for examples of their interests and approach. Do they blog, for example, or write for online publications? Do they run courses? Have they posted articles and links on their LinkedIn page?
All these things will give you clues as to what they're like – and the stronger a sense of their personality and interests you can get, the better.
7. Agree the outcomes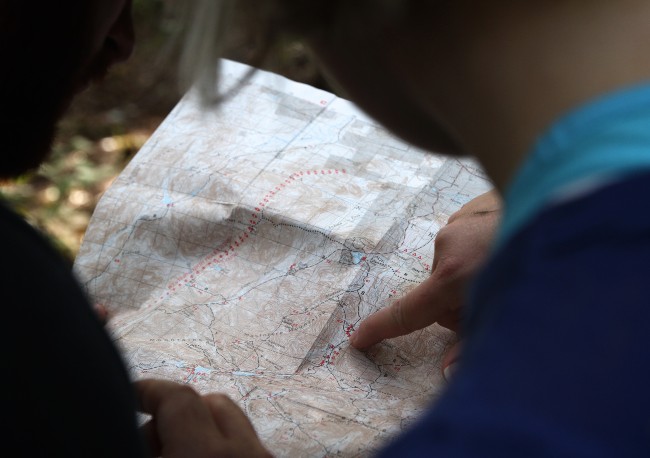 Take some time to ask yourself what you'd like to achieve from your coaching.
Most coaches will use at least your first session to help you set and agree some goals, or outcomes, for your work together.
Are there particular aspects of your shift where you keep getting stuck? Do you want support with practicalities, like your CV / resume and cover letter, or is your preferred outcome more to do with clarity, or confidence?
Do you have time constraints on your work together (are you within a notice period at work, for example, or have you been made redundant recently)?
What are your expectations about how fast you'll achieve these goals? Note these down, too, so you can discuss them with potential coaches.
Bring 3–5 specific ideal outcomes to your initial consultation conversations. Rather than having a generic conversation about coaching alone, your potential coach can then also speak directly to your goals and concerns, and explain how they'd work with you to achieve what you want.
8. Find an approach that works for you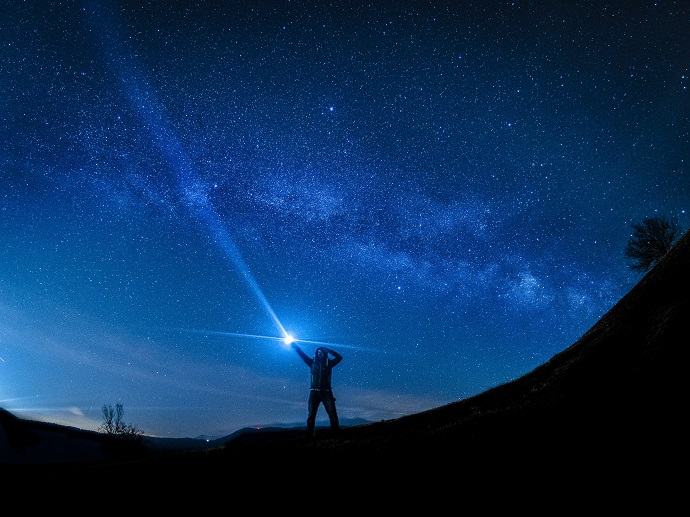 Some coaches work face to face, others over the telephone or online.
Some follow a structured process, using a predetermined set of exercises and tasks to take you from start to finish. Others work in a more ad hoc manner, tailoring what you discuss and do to your specific situation, session by session.
It's likely you'll have an immediate preference for one approach over another, and while this is worth paying attention to, it's also a good idea to have a conversation with at least one coach whose approach you wouldn't normally be drawn to.
You may initially expect to enjoy face-to-face sessions more, for example, and discover that, actually, coaching over Skype allows you to connect meaningfully with your coach without having to travel.
Explore the different options available to you and keep an open mind.
9. Get clear on price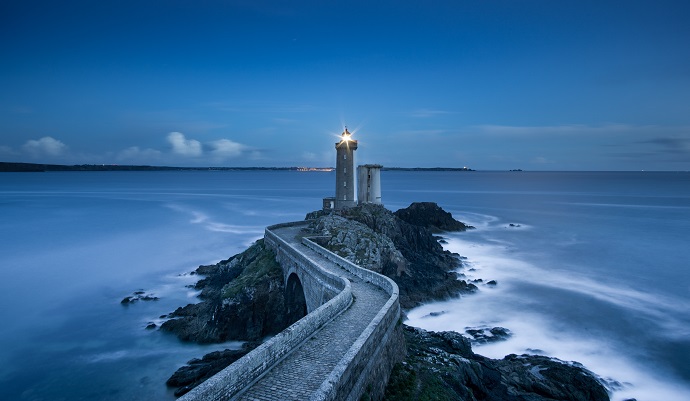 Coaches typically charge in one of two ways: either on an hourly basis, or as a package of support.
Hourly fees can range from £50 / $75 to £300 / $450 per hour – and beyond. Packages can typically start from £500 / $750 and go into the thousands.
In general, the more experienced the coach, the higher the hourly fee. But this isn't an absolute rule. There are plenty of highly talented and effective coaches at the lower end of the spectrum as well as at the top.
So, define a price range to play within.
What could you reasonably afford to pay for a coaching package? What would you be willing to stretch to, if you found the perfect coach? What would be the lower end of the spectrum, where you'd have to be convinced of the coach's skills and abilities to take them seriously?
Once you've defined your range, you can start filtering coaches based on what's reasonable for you.
10. Read the fine print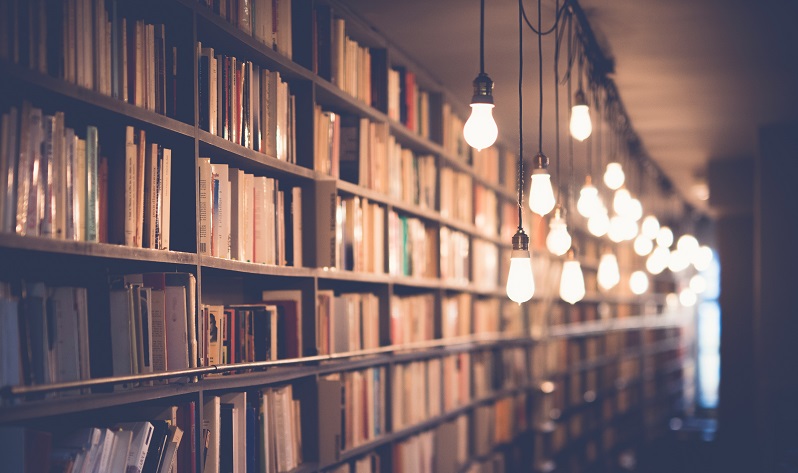 If you've done your research and picked a great coach, it's unlikely you'll be considering what might happen if it all goes wrong.
But the truth is, as with any relationship, sometimes things don't go the way you expect.
You might discover that the chemistry between you and your coach isn't as great as you'd hoped, or you may find that coaching actually isn't the best way for you to achieve your goals.
Whatever the reason might be, it's important for you to know (and be happy with) what will happen if one or the other of you decides to end the coaching relationship.
If you've paid for a package of sessions up front, will you be refunded the remaining amount? Will you have a debrief session to tie up any loose ends?
Make sure these terms are clearly laid out in writing before making a final decision.
Enjoy the ride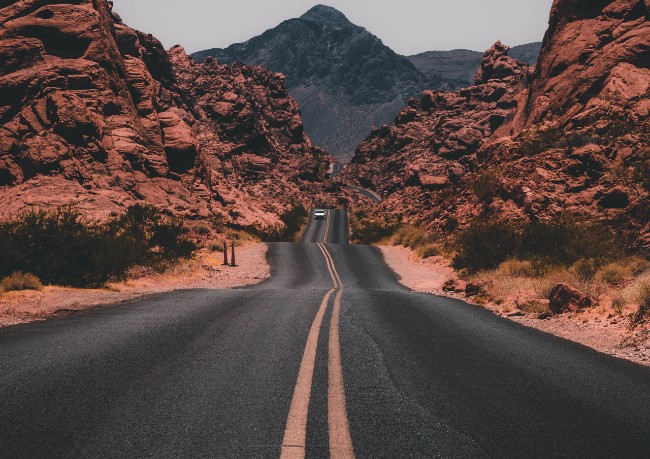 Once you've chosen a coach, savour the experience.
Coaching can (and should be) challenging. It can also be a deeply fulfilling and eye-opening journey – one that can profoundly change your life, as well as your career.
What questions do you have about finding and choosing a career change coach? Let me know in the comments below!
A special thank you to our coaches Marianne, Sonia, Sarah and Michelle for their input into this piece.
Want to get help from our coaches? There are two ways you can do this: