Stuck? Interested in one-on-one help? Work with one of our hand-picked partner coaches to get clarity, confidence and momentum.
Coaching packages range from $1,100-$4,000 and are designed to give you:
Clarity: Get clear on what you want (and what you want to change)
Confidence: Work with and get past what's stopping you
Expertise: Experience, resources, ideas, how-to's
Support: A sounding board and personal champion every step of the way
Momentum: Get past thinking and into action
Meet the coaches who work with us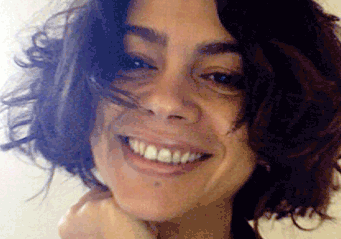 Sonia works with talented people who want to love their work and truly express who they are. She works with her clients to help them get to the heart of what they'd really love to do and to create working lifestyles they are excited about.
Frequently Asked Questions
I'm interested in one-to-one coaching, but not sure what to do next

We suggest you first read each of our coaches' profiles to get a sense of their approach and style. You can then get in touch with coaches individually via the contact button on their page.They will follow up with you (from their own company email address) with more details of how they work and to arrange to an initial chat, if required.We highly recommend all of our coaches. At the same time, coaching is a very personal experience and it's therefore vital that your coach feels like a good fit for you.

How much does coaching cost?

Each coach works independently with varying programmes and prices. These range from approximately $1,100 to $4,000 (charged in GBP). When you contact our coaches they will email you more information, including details of their fees. They will also discuss this personally with you if you decide to take things further, suggesting a programme that will best suit your needs.

How long does it take?

This varies, but on average you'll be working with your coach for between three and five months
I'm not sure whether to book on to one of your London workshops or to have one-to-one coaching

A common dilemma! Both the workshops and one to one coaching are designed to help you get clearer on what you want to do. Coaching is more intensive and more personalised; our workshops allow you to get started quickly and more affordably. Sometimes a good combination is to come along to one of the workshops to kickstart your shift and follow on with one-to-one coaching. Two of our coaches, Sonia Lakshman and Sarah Dawrant, also help run our workshops, so you will have a chance to meet one or both of them there.

What sort of situations could a career coach help with?

Direction setting – if you're not sure what you want to do; helping you get there – if you do; job search help – CVs, networking, interviewing; starting a business or going freelance – how to do it; creating your personal brand – helping you market yourself comfortably and truly; confidence – changing careers can feel scary.

Does it matter where I live?

No, it doesn't. At present all our coaches are based in London but they each work nationally and internationally, either over the phone or on Skype. They also work in-person in London. All three methods work equally well, so geography is not a problem.