YOUR CAREER CHANGE TEST RESULTS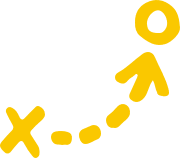 You're at the 'Pathfinder' stage
Your full report will be landing in your inbox shortly. Within it you'll find more about what being a 'Pathfinder' means, the mistakes you need to avoid, and the next steps you should take.
Inspired to take action right now?
If you're inspired to take action right away, check out our Career Change Masterclasses and join thousands of people who've attended them to help move them forwards in their shift.