YOUR CAREER CHANGE TEST RESULTS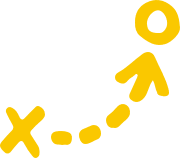 You're at the 'Pathfinder' stage
Your full report will be landing in your inbox shortly. Within it you'll find more about what being a 'Pathfinder' means, the mistakes you need to avoid, and the next steps you should take.
Interested in getting hands-on help?
Check out our Career Change Masterclasses and join thousands of people who've attended them to help move them forwards in their shifts.