Know someone who's unhappy in their work? 
Looking for a gift and not sure what to get them?



Why not give them hands on help with their career change 
with a Workshop Gift Card.
Career Change Workshop Gift Card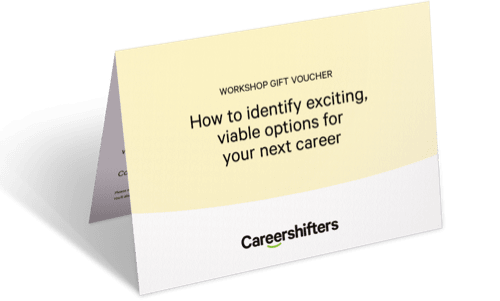 Our 2.5-hour How to identify exciting, viable options for your next career online workshop will help the person you buy this for through those first essential stages of changing career – figuring out what they really want and making a realistic action plan.