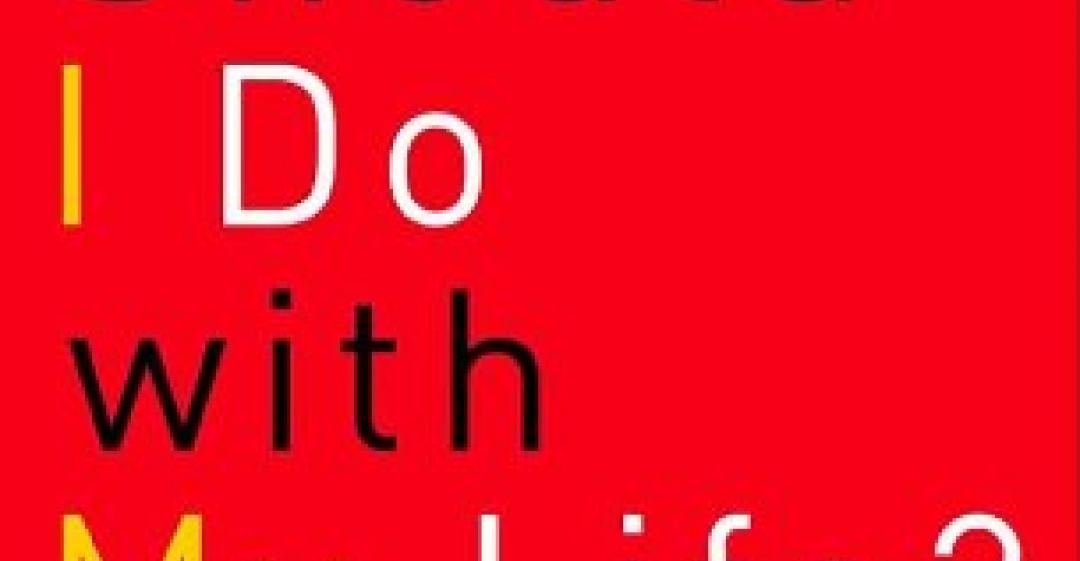 A philosophical read, grounded in real-life stories, Po Bronson's book is one of a kind. But it may not be for everyone. Here's what Careershifters' Kimberley thought of it and her top take-aways.
Po Bronson's What Should I Do With My Life? is a collection of tales from career-changers around the world, interwoven with a memoir of the author's own career change.
Bronson believes that work gives meaning to a person's life. He highlights how being in the wrong role can wreak havoc with your emotional well-being, and in a broad range of stories from people of all backgrounds (from healthcare to space aviation to forestry management), skilfully captures the related frustrations, lessons and consequences.
For example, we learn how Heidi Olson's career was driven by being part of what was hot and newsworthy in society at the time. After a career spanning senior roles in investment banking, the art world and international development, Heidi landed a job in arguably the most newsworthy company of that decade: she was headhunted to rebuild Cantor Fitzgerald after so many of its employees were killed in the attacks on the World Trade Center in 2001.
What Should I Do With My Life? reinforces the idea that there is no single right way to change career. The older we get in life, the more we realise we're all just making it up as we go along. And that's OK. Bronson argues that it's as much the process of finding work we love that brings fulfilment and self-awareness as the doing of the work itself.
If you're unhappy in your current role and considering a career change, this book will give you plenty of food for thought about your next steps. However, if you're looking for a step-by-step guide to changing careers, be warned: Career Change for Dummies it is not! This is a book better suited to those of a philosophical temperament than those looking for practical guidance, as it poses as many questions as it answers.
For me, what this book lacks is the 'feel-good factor'. It's true that the journey to a more fulfilling role is sometimes littered with troubles, but it can also be a blast and full of excitement, and that isn't reflected here at all.
However, it's worth persevering with. Everything from managing a pay cut to handling your parents' disappointment is covered here, and that makes this book really useful for anyone considering or in the early stages of a career change.
Our Top Takeaways
If you think changing careers isn't a realistic goal, think again! As a distillation of over 900 interviews with people who have changed career, this book is testament to the fact that career change is both possible and achievable. However, there is a caveat: while it's certainly possible, don't expect changing career to be a walk in the park. In fact, "It's not easy. It's not supposed to be easy. Most people make mistakes. Most people have to learn the hardest lessons more than once."
Vocations are overrated. "Finding your calling is not 'the answer.' Callings are vehicles that help us let our real selves out." Don't despair if you're in a job you hate but don't know what you want to do, or if you've changed careers but still haven't found your niche, because the job itself is not what matters. The issue is about being true to yourself. So if you follow your heart you will find peace with yourself, no matter what your job role.
Dream jobs, like everything else in life, are not all they're cracked up to be. Even the jobs we are best suited to – the jobs that most closely meet our ideal picture of professional life – will have elements we struggle with. If you're realistic about that from the start, and if you're honest with yourself about what you can and cannot compromise on, you'll be in for a much less bumpy ride. Having said that, don't forget that the bumps are the things that test your mettle and ultimately make you a stronger and more fulfilled person. Embrace them!