How To Find The Work You Love
Our Manchester Evening Career Change Workshop
The world's longest-running career change workshops
Get a step-by-step plan to help figure out what you really want to do
Get inspired by success stories of people like you
Get confident about what you need to do next








Do you feel stuck? Don't know where to start? Fed up with no progress?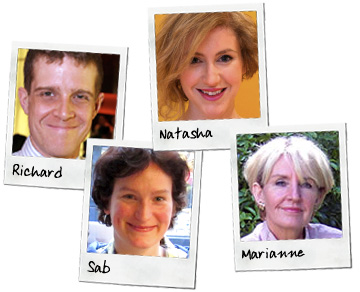 The whole Careershifters team have been through their own career changes. We learnt during our shifts that one of the hardest things for us to do was simply to get started. In fact, it took us months to build up the confidence to make the shift and even longer to work out how to make the change.
During this time, we were feeling disillusioned, stuck and unmotivated – affecting the people we cared about most: our family and friends.
Looking back, we realised that we could have done a few simple things to avoid a lot of this heartache. And that's why we designed the Careershifters workshop.

Really energising and thought-provoking. I feel excited about the future."
Jackie
- Business Change Manager
The first step to any career change is to get a clear understanding of what is important to you so that you can then figure out what the right career is for you — that's what this workshop is all about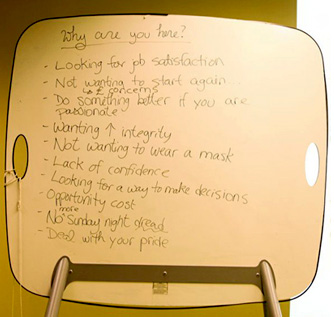 Often career changers 'jump in at the deep end' of career change, trying to list job options before thinking about what exactly they want to get out of a career change. This can result in a lot of frustration, and rarely results in a good career change.

Why? Because picking a new career without understanding your basic 'me-criteria' is akin to closing your eyes and picking a career at random. No wonder people spend years going around in circles trying to decide what to do next. Through this workshop, you learn how to choose a new career, the right way.

With a real understanding of yourself you can create a list of your career 'must haves' and 'deal breakers'. This means:
You will have criteria for deciding which careers to explore and which to eliminate
You will understand how to filter your search by what makes you tick, what motivates you, what environment is right for you
In short, you'll go away with the tools, techniques and knowledge you need to make your career change a success.

It's given me a kick up the backside to do something."
Andrew
- Project Engineer
What you'll learn in the workshop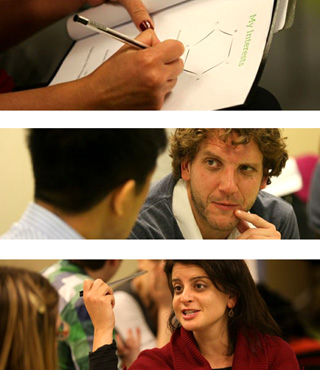 What is important to you and what does that mean for a career change? Clarifying your personal values and motivators.
Understand your interest 'type' – which environments work for you – where would you be happiest
Think outside the box and look at things from a new angle: see past the options you think you have now and explore options from a wider perspective.
Understand how to get past common blocks and challenges, and the things that hold you back
Make valuable connections and start to open doors to the work you want
Leave with a specific action plan and tangible next steps so you can get on the road towards doing work you love

Fun, practical, went to the core."
Irini
- Private Wealth Management
This workshop is best suited to you if you're...
Bright, positive and motivated to make a change
Stuck at the start of your career change, with no idea – or too many ideas – about what to do next
Getting nowhere with job adverts and recruiters
Currently working or not long out of the workplace
Open to understanding that the answer to your new career is not going to come to you on a plate (though of course we're going to do everything we can with this workshop to kick-start the process for you)
Ready to smile and have fun

I now feel inspired and less fearful to make changes."
You'll get expert input from a certified career coach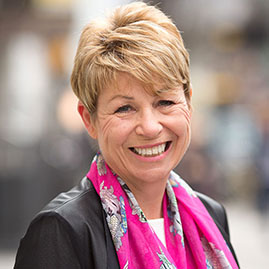 Helen Burgess is an International Coaching Federation (ICF) accredited coach and a licensed career coach through Firework Coaching.
With personal experience of feeling stuck, undervalued and at odds with organisational culture, Helen knows what it's like to want a career change. She's made multiple shifts, from retail (Marks & Spencers) to her own business and to coaching. The portfolio career she's now built is testimony to the possibilities that can come when you follow your passions and values.
What others have said about our workshops

I had an epiphany that gave me the clarity of direction I had been seeking. If you're unsure about what direction to go in, try the workshop. If you only meet people in the same boat, that in itself is helpful; but you may also get the clarity you need like I did.
Issy Zinaburg
- Shifted from Management Consultant to Own Interior Design Business

Amazing! The workshop helped me to understand my values on a deeper level, what I was good at, and what I enjoyed. I also got some very useful tips about job hunting and creative exposure within my field of work. It helped me bridge the gap from what I was doing to what I wanted to do.
Paul Kensett
- Shifted from Sales into Training

I needed a little extra push that it was OK to make a career change. The workshop helped me realise that it could really be a positive thing, not just for me personally but for my career too. I found it really useful examining what kinds of things suit my personality and in what type of situations I work well.
Emily McFadyen
- Shifted from Trust Fundraising Executive at major UK charity to Teaching

The workshop helped me focus on my motivations, and I used this as the benchmark to test every opportunity against — if it wasn't up to scratch, I didn't pursue it. I'm now doing everything I hoped and more.
Alan Chandler
- Shifted from Banking to Consulting

My job was exhausting and soul destroying. At the workshop, for the first time, I met other people looking to make a change and I believed it was possible. Now, running my own business gives me the flexibility and freedom that I craved. I'm so happy I made the change.
Lucy Eckley
- Shifted from Communications (as an employee) to Brand Storytelling (her own business)

It helped me work out the parts of my current career that I liked (mostly interacting with and helping people) and got me thinking as to what to do next. Ultimately something just clicked and it all came together.
Paul House
- Shifted from IT to Psychotherapy
It helped me realise that I didn't want to do what I thought, and got me on the path to moving abroad. Just do it! What is £85 when you're talking about the work you will spend months or years doing? Totally worth it!
Charlie Moritz
- Shifted from the Travel Industry to Teaching

It narrowed down my options so I was able to focus on areas that really matter to me. Do it! It sowed a seed of change for me and I haven't looked back since.
Denise Collman
- Shifted from IT for major retail company to Personal Trainer

DO IT - keep an open mind, listen to the experiences of others, and be inspired. The workshop helped crystallise ideas I had and gave me the incentive to apply for a job I really wanted. Now I'm doing something which gives me significantly more satisfaction than ever before.
Chris Burnell
- Shifted from Chartered Accountant to Professional Qualifications Tutor

I knew I had to make a change but didn't know where to turn or what to do next. The workshop was absolutely fantastic. I felt so motivated for months after, and it gave me the drive I needed to 'follow the dream'. I couldn't possibly be any happier.
Sophie Holderness
- Shifted from Marketing to the Music Industry
Life's too short to waste in the wrong career – come to this workshop and kick start your career change into action
Location: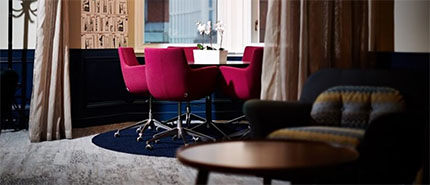 Our evening workshops are held in a beautiful central Manchester venue, a few minutes' walk from Manchester Oxford Road station.

For anyone who is struggling to find the direction, motivation, or where to place that daunting first step to professional fulfillment, this workshop is the best £85 you can invest."
Frequently Asked Questions
I have absolutely no idea what I want to do. Will this workshop help me?

Yes. The workshop is particularly designed for you if you have no idea – or too many ideas – about what to do next.

I have some idea of what I want to do but am struggling to make the change. Will this workshop work for me?

Absolutely. If you think you know what you want to do but are not 100% sure, then this workshop will help you to clarify whether you're on the right track or not. You'll either come away with new ideas for your future career path, or with clarity and fresh motivation to make your change happen.

If you know exactly what you want to do but you're still struggling to make the change, then this workshop isn't the right place for you. You might want to consider working directly with one of our career coaches. They are fantastic at keeping you motivated, and for brainstorming ideas on how to get into careers through the back door.

Is this appropriate if I haven't worked for a while?

The workshop is best suited to people already in work or not long out of the workplace. It's also suitable for mothers who want to make a major shift when returning to work. It's not a job search workshop though and will therefore not be ideal if you are under urgent pressure.

Will I leave knowing what my dream career is?

This has occurred in the past, though it's more likely that you will leave very clear on what you need your new career to look like for you to be happy. You'll be armed with ideas and tips on how to explore careers that will meet your most important needs and desires. We also aim for you to leave more confident in your ability to make the change; more knowledgeable about the help that is available; and more motivated to get into action.

Who else will be on the workshop?

Between 10-20 other bright, motivated people, of all ages and backgrounds. What you'll have in common with others is a craving to do work you love. When you're unfulfilled in your job, meeting others in a similar situation can be a real relief, and some workshop participants form friendships that last for years.

Is the venue wheelchair accessible? Is the workshop suitable for those with mobility issues?

Yes, our venue is wheelchair accessible and the workshop will work for those with mobility issues. At the same time, we recommend you let us know of your needs ahead of the workshop. Please contact us at hello@careershifters.org to do this.
Will I have to get up and speak in front of the group?

No. There is no obligatory public speaking. You will do a mixture of work on your own, in pairs and in groups, and will only speak to the group if you are comfortable participating in this way.

Will I need to prepare anything or bring anything with me?

No. We will provide everything you need on the evening itself.

I can't make the date listed. What are your next available dates?

Please click the 'Can't make this date?' link underneath the booking button on this page and leave your details. We'll then let you know as soon as we publish the date of the next workshop.

Do you have a reserve list?

Not formally, no. However, if the workshop you really want to come to is sold out and you want to be considered if someone who pulls out, then please drop us a quick line on hello@careershifters.org and we'll let you know if it's possible. We don't normally have many drop-outs though, so if you want to be guaranteed a spot, we recommend you book on the next available workshop shown on this page.

Do you run the workshop on other days?

We run this workshop in Manchester on Tuesday evenings. If you'd prefer a Saturday, take a look at our online workshop, which is currently priced at £65.

Can I buy a ticket on behalf of someone else?

Yes. Just buy a ticket as normal and write to us at hello@careershifters.org to let us know the name of the person you've bought the ticket for. We'll do the rest!

I have a question that isn't listed here. Who can I ask?

Just drop us a line at hello@careershifters.org and we'll normally be able to get back to you within 24 hours on working days.

This workshop removes the crippling isolation and fear felt when making the decision to change career. I feel very inspired and feel like I have a plan. Thank you!"
Life's too short to waste in the wrong career – come to this workshop and kick start your career change into action
Location: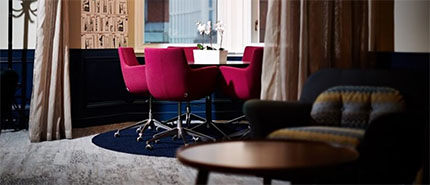 Our evening workshops are held in a beautiful central Manchester venue, a few minutes' walk from Manchester Oxford Road station.

Excellent session. Well worth the investment in time and money."