"There were so many aspects about it that didn't fit in with who I was."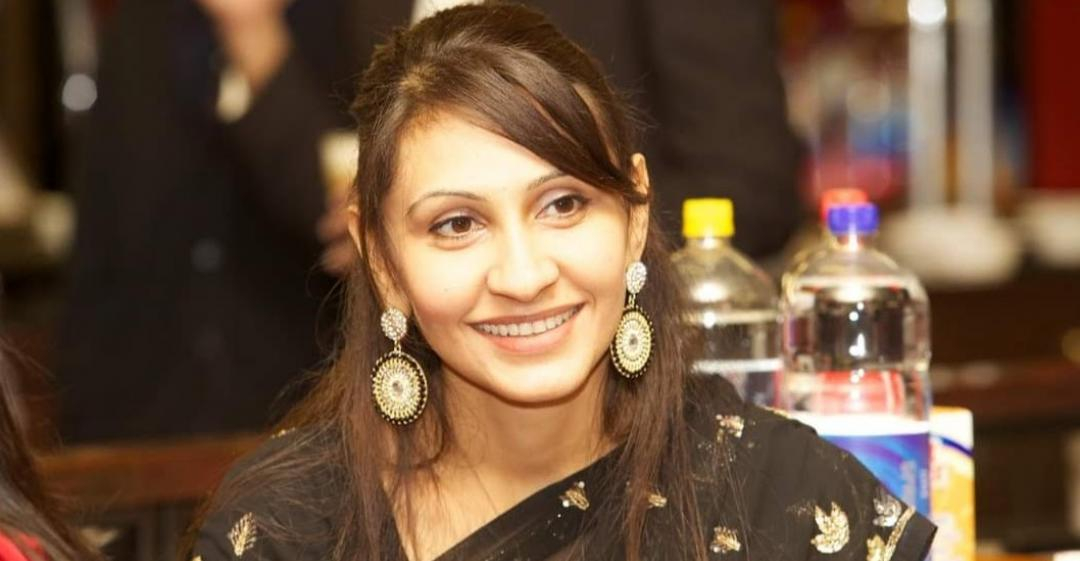 From Tax to Procurement
What work were you doing previously?
I was working in a university, giving tax advice and completing VAT returns.
It was a job I had gone into after leaving university, where I'd studied Accounting & Finance.
What are you doing now?
I'm now working in public sector procurement.
Public sector procurement looks at tendering contracts, from conducting the initial market research into suitable suppliers, all the way through the bidding process, and then working on the supplier relationship once they have been awarded the contract. It's more than just looking at numbers!
Since I made my initial shift, I've advanced into another organisation with more responsibility.
And I've started a skincare blog!
How did you feel in your work before you decided to make the change?
There were so many aspects about it that didn't fit in with who I was.
My role at the time was exactly the type of role I had envisaged accounting to lead to; however, I like working with external teams and my role at the time was mostly inward-facing.
Much of it was looking at numbers as you would expect; I knew I needed to pivot towards something where I could use my commercial knowledge and be more supplier-facing.
When was the moment you decided to make the change?
Whilst on maternity leave, I realised I wouldn't be happy going back to my old job.
I'd actually started planning for my shift around a year prior to leaving my role, but things didn't go to plan and I discovered that I was pregnant. This was good news, but it did put my career-change plans on hold somewhat.
It was around this time I came across the Careershifters website. Reading all the stories about others making successful shifts really inspired me. Whilst I was on maternity leave I researched roles that were finance related, where I could still use my current finance skills but have more freedom and get away from all the spreadsheets. I looked into roles as a Buyer and it seemed to be a good fit.
I started looking for suitable buying roles after researching for several months. But I was feeling like nothing suitable was out there. I wanted to go into buying but didn't have enough experience, which deterred me from making any applications.
I was due to go back to work and yet there I was, taking a job-hunting break!
How did you choose your new career?
I spent some time thinking about what kind of work would interest me.
I tried a few things such as charity work, writing, and I have a love for skincare. Writing is still an interest but I realised it could be a hobby and I started a skincare website blog which has now turned into a social media blog in its beginning stages.
I also researched finance- and non-finance-related roles.
I'd done some work sitting on a tender evaluation panel whilst working in my tax role, which I'd really enjoyed. This made me realise that I might enjoy tendering and reassured me that I didn't want to steer away from finance completely.
From there I started looking at buying and procurement.
Are you happy with the change?
Yes, very!
If anything, I wish I'd done it sooner, but I also believe in the right timing to take care of things.
What do you miss and what don't you miss?
I'm still on a steep learning curve and having to work extremely hard at learning the culture of a new organisation.
I miss the structure and routine of working in VAT. In a way it was nice knowing exactly what the workload would be for the coming month. I miss the people and how close I was to home.
I don't miss spending so much of my work day working on spreadsheets and being tied to a desk.
How did you go about making the shift?
To my surprise, there was a newly created procurement role with my then-employer (I've since gone on to a new role).
The role appeared just as I'd decided to take a break from job-hunting.
The whole team was new and had undergone restructure. I applied and got the job. I then started the professional qualification to complement my new role, via a night college course.
I had to focus my applications on the financial skills I could bring to the role. I'd applied for several roles but the one I got was at the organisation where I already worked.
Because of this I already had knowledge of the systems, the teams and the culture, so I had that on my side.
The weird thing about it was how it all lined up perfectly at a moment that I'd stopped my job search.
What didn't go well? What wrong turns did you take?
I can't think of anything that went wrong, as such.
I've made two job moves, a house move and studied for my professional qualification, all whilst being pregnant twice, so it's taken me longer.
I guess I could have picked better timing; this would have lessened the pressure a bit.
How did you handle your finances to make your shift possible?
My husband worked and was able to handle most of our outgoings. For us, having one stable full-time income has helped.
Reframing the way we look at things has helped. The move was an investment and we chose to see the hardship as temporary.
Also, I was lucky to have my employer cover my college fees.
What was the most difficult thing about changing?
Starting all over again!
This included going back to college with some much-younger students (but thankfully lots that were my age or older). It was hard studying and sitting exams with my one year old at home, who also needed lots of attention.
What help did you get?
I had help from my parents who would look after my baby on days when I had to revise or sit exams.
I had lots of support from my new team members who appreciated the fact that I was new to procurement and gave me many training and development opportunities. I had a formal mentor in my first few months and also had informal mentors within my team.
It was also easy to approach my counterparts in other organisations for help and advice.
What resources would you recommend to others?
The Careershifters website.
Read as many stories as possible about others making successful changes. For me this inspired me the most.
I'd recommend trying other roles, if you get the chance, within your organisation. Discuss what other areas of business you would like to learn about in your talks with your boss and how that would benefit the business. I've found most bosses to be accommodating and at the least it shows enthusiasm.
If it's a new industry you are looking to enter then try for placement or secondment opportunities in the companies that inspire you.
What have you learnt in the process?
To be bold and take chances.
To take that first step and remain flexible so that I can adjust along my journey. I no longer procrastinate about starting things for the sake of it and no longer worry about dropping things that no longer interest me.
What would you advise others to do in the same situation?
Go for it!
But first, take time to research what you like and dislike about your current situation and what it is you would like to do. Sometimes opportunities are closer to us than we think, but most of us never ask!
Brainstorm as much as possible, but also realise that you may not be 100% clear; this shouldn't stop you from taking that first step. I didn't have 100% clarity about going into procurement, but I'm so glad I did!
What lessons could you take from Rajwinder's story to use in your own career change? Let us know in the comments below.