"I remember coming home after an awful day at the office and collapsing on the sofa, feeling miserable."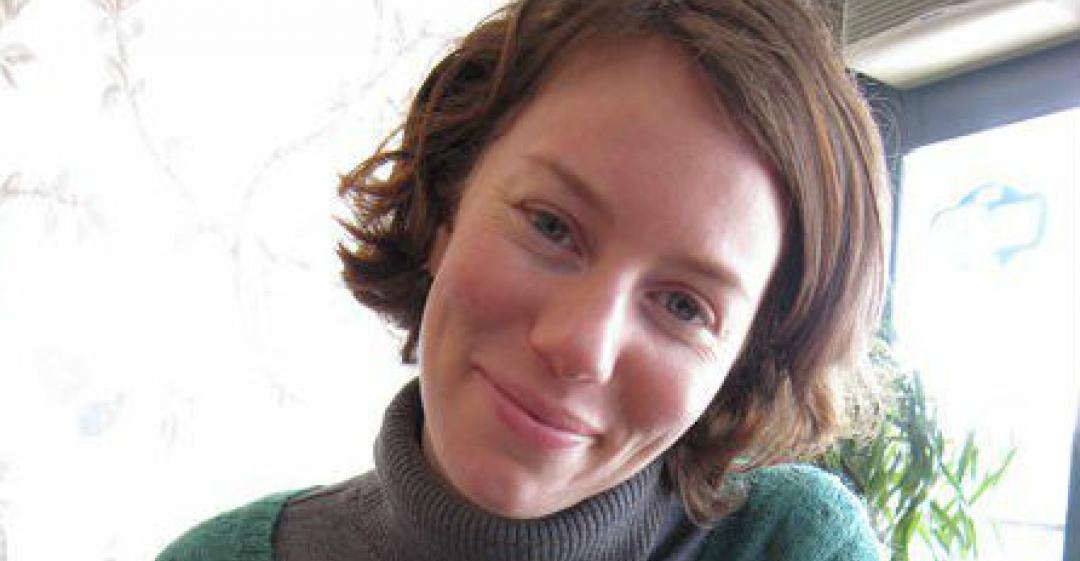 From Office Life to Own Businesses
What work were you doing previously?
I've tried all sorts!
A few years ago I was really unhappy in my career and found myself bouncing from one job to another, always on the hunt for something that really worked for me.
Mostly, I worked in a range of administrative, event management, and advisory roles within education.
What are you doing now?
These days I run two businesses from home.
Most of my time is taken up running The Business of Introverts, an online support hub for introverts who want more freedom and solitude in their careers. Through the blog and my online course, I share lessons learnt, practical information, and inspiring stories to help individuals embrace their introversion, take hold of the reins, and create businesses that suit them.
I also run My Virtual Sidekick (my first business) where I provide online administrative and marketing support to creative business owners.
Why did you change?
Working in a wide range of roles within education had allowed me to develop a strong CV and skill-set.
However, I was often left exhausted by the busy offices and hectic schedules that went against the grain of my naturally quiet, introverted personality.
It got to a point when I just knew that 'trying' another job wouldn't work for me. So, I made the decision to create big change in my life by starting a business. Initially I used my administrative skills to launch My Virtual Sidekick; later, I also launched The Business of Introverts.
When was the moment you decided to make the change?
There was a key moment when I started to really feel the negative effects of my career on my body.
I remember coming home after an awful day at the office and collapsing on the sofa, feeling exhausted and miserable. I made a promise to myself that day that I wouldn't put up with this anymore – it was time for change.
Are you happy with the change?
YES!
I can honestly say that I've never looked back. I'm not going to suggest that running a business is a breeze; it's not. Particularly at the beginning, there are lots of challenges to overcome. However, taking the reins of my career was definitely the best move I could ever have made.
I love being the boss!
What do you miss and what don't you miss?
Sometimes I've missed the financial regularity of being in a job – it's not always easy to plan things when you run a business, and that's particularly true when you're just getting started.
However, I certainly don't miss the crazy busy schedules, the sinking feeling on Monday mornings, or the office politics. I wouldn't change it for the world.
How did you go about making the shift?
I started making the shift when I was still employed full time.
Using evenings and weekends, I began to set up a website, build connections, learn as much as I could about marketing, and generally get the ball rolling. I was working long days, but it was also a hugely exciting time for me.
Knowing that I was creating my own path gave me the energy I needed to keep going.
How did you handle your finances to make your change possible?
I made the move into full-time self-employment by doing it in stages.
I gained my first few clients while I was still in full-time employment before reducing my employed hours to two days a week.
Only when I felt ready did I let go of my employed hours completely, which gave me a good level of security during the shift.
I also developed a high level of 'money awareness'. Having more free time became far more valuable to me than anything I could buy. I began to monitor my spending habits, saving money where I could and building a cushion fund.
What was the most difficult thing about changing?
There is a massive amount to learn when you are just starting, particularly around marketing and making sales.
It can be very easy to compare yourself to other business owners and question whether you are doing things 'right'. Ultimately, I've learnt that there is no one 'right' way to do things. Doing what works for you as an individual is always the best way to go.
What didn't go well? What 'wrong turns' did you take?
I made lots of mistakes with my marketing early on in the process.
I remember creating a product for busy mothers; however I'm not a mother myself and at that time I didn't really know that many mums. Unsurprisingly, I didn't make any sales – I just approached it all wrong. It's really important to have a good understanding of your niche market. That means understanding their life, loves and problems.
Selling products to introverts has worked really for me because I am one!
I'm a big believer that all 'wrong' turns lead to the right place. Every step of the journey has allowed me to learn and build on my experience. What I would say is that at the beginning of my move into business I was very focused on finding the one, perfect business idea for myself which is a very traditional way of thinking about business that can be very restrictive.
Starting The Business of Introverts as a second business was the best thing I could have done, because it allowed me to bring more variety into my working week.
What help did you get?
I didn't hire anyone during this process; however, my boyfriend was amazingly supportive.
He helped me not only with the techy stuff, like getting my website set up, but also just being there with words of encouragement and support when I needed it.
Starting a business is a roller-coaster ride, so having a strong support network is crucial. Connecting with other people going through the same process is really helpful.
What have you learnt in the process?
Wow – where do I begin?!
Honestly, this change has been a constant education from the word 'go'. I think, most importantly, I have learnt loads about myself and what I am capable of. I feel very proud of how far I've come over the last few years.
What do you wish you'd done differently?
Nothing!
Everything I've done has led me to where I am now. I'm a big believer in embracing your mistakes and learning from them. Wishing you'd done things differently and feeling regret isn't helpful. Instead, using what you've learnt to move onwards and upwards will play a huge part in your success.
What would you advise others to do in the same situation?
I think staying in a job until you feel financially OK is really important.
Having money worries hanging over you is never fun and can often affect your creativity. I would never advise anyone to just walk away from a full-time job in the hope that a seedling idea takes off.
Overnight success rarely happens – it takes time, determination and lots of learning.
What resources would you recommend to others?
Social media has played a massive part in both raising my profile and connecting with other people.
I'm a huge fan of both Facebook and Twitter. I also read tons of blogs in those early days to learn about marketing – Marie Forleo, The Middle Finger Project, Alicia Cowan, and the Female Entrepreneur Association, just to name a few!
Find out more about Kathryn's business at www.myvirtualsidekick.co.uk.
What lessons could you take from Kathryn's story to use in your own career change? Let us know in the comments below.