"Like many other changes in my life, it was down to meeting the right people at the right time."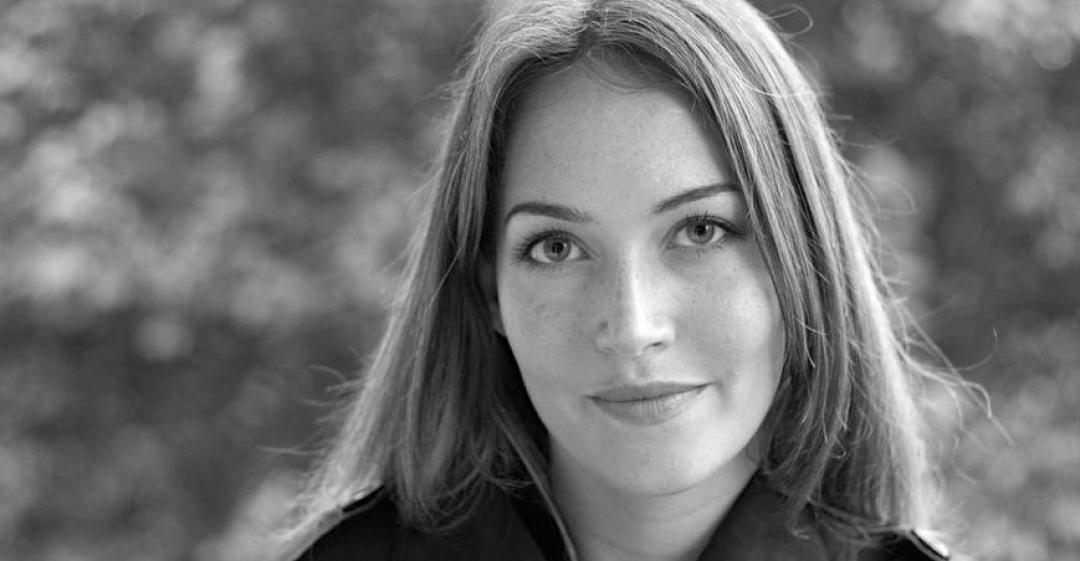 From Charity to Tech
What work were you doing previously?
I worked for over five years in different roles in the charity and education sectors, as an executive assistant, programme coordinator, and managing events.
In 2011, I turned my events and project management experience into a freelance business and worked on contracts for organisations like The Campaign to End Loneliness and the NSPCC, designing and producing participatory learning events.
What are you doing now?
I now work for Made by Many, an innovation studio making digital products.
We blend a user-centred design process with agile software development to make successful apps and websites for clients like Skype, Universal Music, and ITV.
Why did you change?
I think I'd reached a point where I wasn't learning as much as I wanted to working independently as a freelancer.
I wanted more chances to collaborate. I've always embraced change, and was looking out for interesting opportunities.
When was the moment you decided to make the change?
My change from charity project management to digital innovation was more of a natural evolution than a moment, and (like many other changes in my life) it was down to meeting the right people at the right time.
Are you happy with the change?
I feel incredibly lucky to work with the kind of sharp minds, kind hearts and ambitious spirits I have found at Made by Many.
I've learned a lot from my colleagues in a way I couldn't when I was a lone freelancer at my kitchen table.
What do you miss and what don't you miss?
Sometimes I miss working directly in the 'social good' space, but at Made by Many we work to make products that matter to real people, so I don't think it's that far removed.
Health and education are two key areas we work in, alongside media.
After working independently as a freelancer, I've also had to adjust to working in a busy studio. Sometimes I miss being able to follow my own rhythms, and working at the times of day when I am most productive (early morning and early evening).
I don't miss working on my own. Making things as a team is much better.
How did you go about making the shift?
In January a couple of years ago, I was looking for my next freelance gig when I was introduced to Charlotte Moore by an ex-colleague of mine.
Charlotte was working at Made by Many on a project for Skype Social Good.
Initially I started out part time, working with Charlotte at Made by Many to grow partnerships for education using Skype in the classroom, while running a conference for another of my clients.
Towards the end of that summer, Made by Many offered me more project work for a media client in Belgium. I developed more skills in innovation processes and user research.
In my own time, I completed a Service Design course with Central Saint Martins, and the Human-centred Design course with IDEO. This year, I've trained as a Certified ScrumMaster and taken Wolff Olin's masterclass in facilitating workshops.
Made by Many made me a permanent member of the team at the end of that year, as a Product Manager. This role spans four areas: client relationships, user research and service design, business and product strategy, and facilitating project delivery through agile process.
What didn't go well? What 'wrong turns' did you take?
It can be hard, when you're entering a new industry, for your past experiences and knowledge to be accepted as relevant and valuable.
This is particularly true when moving between the charity and private sectors, where there can be a lot of negative misconceptions about how people who've worked with charities are motivated and what their skills are.
Social sector organisations are guilty of this too, often 'importing' private sector candidates for senior roles – although this can work in your favour if you're career changing into the charity sector!
Something I didn't know about the tech industry before I joined is how women are such a minority. Coming from a sector which is largely made up of female talent, this has been a bit of a culture shock.
How did you handle your finances to make your change possible?
I've been lucky not to have to take much of a pay cut in my move, as I'm using many transferable project management and relationship development skills I'd developed in my previous work.
I've learned a lot about how to save to make sure you have a parachute if you need one. If you have some savings it will always give you more choices.
What was the most difficult thing about changing?
One of the slightly uncomfortable things has been going from being one of the most digital savvy people in the charity organisations I worked in, to feeling like a digital dope when surrounded by technologists!
Knowing what you don't know is crucial in a new setting. Don't be afraid to ask questions.
What help did you get?
I've benefitted from being a part of various online and offline networks.
This has meant meeting new professional contacts, talking things over with smart people, and connecting with those who share my passions. One such group is Ada's List (for women in tech).
I also took some relevant courses which were designed with direct input from the industry I wanted to work in.
What have you learnt in the process?
Having a 'portfolio career' can help you try out different types of work before making a commitment.
When I started at Made by Many, I was on a three-month contract for three to four days a week. At the same time, I managed a conference for a campaigning organisation in Westminster, and managed an online community for a charity. I was then slowly able to grow into the next space I wanted to occupy.
Using overlaps like this can limit the risk you are taking and allow you to seamlessly return to your previous career without any gaps if the new thing isn't a good fit.
What do you wish you'd done differently?
I wish I'd had more of a strategic plan.
Lots of my career journey has been down to the opportunities that came up, rather than those I've made for myself. It has worked out rather well so far, in this serendipitous way, but I'd like to take more control over the next five years and make some of my own luck!
What would you advise others to do in the same situation?
I'd definitely recommend having some career coaching sessions to help you work out your strengths and personal values, and to understand opportunities.
Many coaches will offer a first session for free so you can work out if it's a relationship that will work for you. There are self-coaching exercises you can do, too.
Go to lots of events. Many agencies (including us!) host talk series where you can learn about digital products that people are making and understand other people's careers. Stick around afterwards and introduce yourself to people. Go to events that fit your interests and you'll meet people who share them!
Collaborating with people on side projects is another great way to learn and build evidence of your interests and skills outside of your current day job. Events has been a natural thing for me to be involved in: in November I co-organised a panel debate event about design and technology careers at the University of the Arts, London, and I also help out at Small Talks, an event Made by Many host every other month.
What resources would you recommend to others?
Twitter has been great for picking up the industry conversation and getting up to speed. I bookmark lots of links to read later.
If you are a woman trying to move into tech then do sign up for Ada's List; there are lots of opportunities to be found there, along with advice and support from awesome women in the industry.
What lessons could you take from Heather's story to use in your own career change? Let us know in the comments below.