"I was lacking purpose and a motive for my work."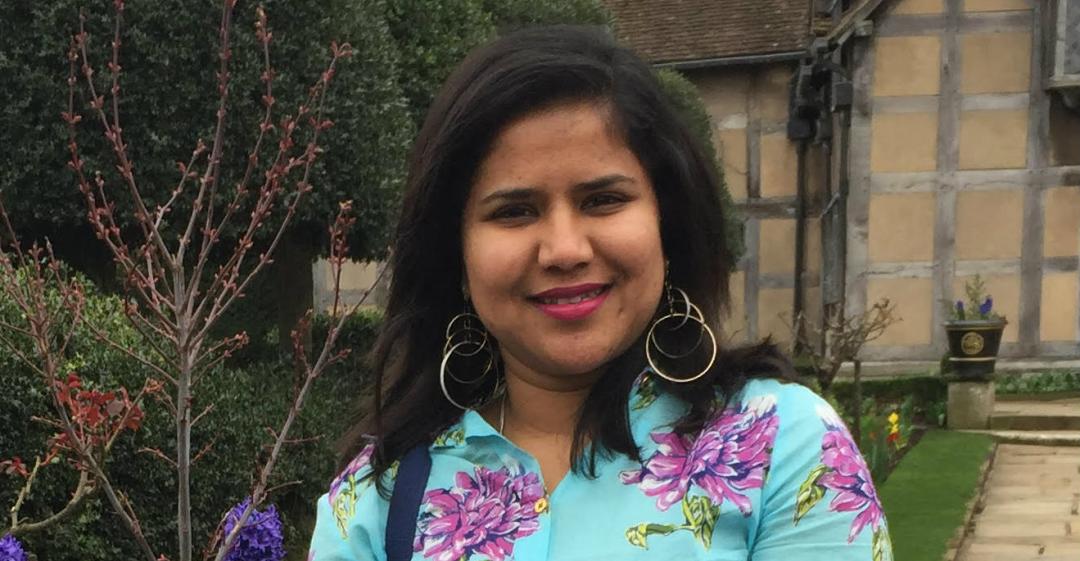 From Banking to Social Enterprise
What work were you doing previously?
Consultancy in banking – specifically credit risk and related regulations.
What are you doing now?
Now, I'm in the social enterprise and social sector world.
As part of the On Purpose programme (more on that below), I've completed placements at City Bridge Trust (working on social investments and social impact measurement) and HCT Group (working on branding, social impact, and Excel pricing model building).
In three months' time I'll be starting a new permanent role as Business Development Officer with Social Enterprise UK.
How did you feel in your work before you decided to make a change?
Working with banking professionals was stressful and much less rewarding than what I do now.
Even though the work was always challenging and satisfied my need to contribute, there seemed to be a lack of working towards a social goal, or a benefit to people and / or environment. I couldn't see to what end I was working in a bank.
I was lacking purpose and a motive for my work.
When was the moment you decided to make the change?
The moment when I happened to get to know about On Purpose.
It seemed like this was 'it'! Even though it seemed hard to get to, I felt part of it already. That was the moment when I really made the change into a new sector.
How did you choose your new career?
I strongly believe that all enterprises will be some form of social enterprise one day.
I was focused on creating a positive impact and knew that with my background in banking, I could combine the two. I wanted to work in an area where I could make the dream of all organisations being a social enterprise come true.
Social Enterprise UK is a unique organisation with ample opportunities to influence the shaping of the sector. I will be working in particular on the Buy Social campaign, which helps organisations to understand how they can involve social products from social enterprises in their product and service offerings. What really appeals to me about the role is that it's strategically placed to influence buying habits for corporates and motivate them to become more socially inclined.
Are you happy with the change?
I am very happy with the change.
On a daily basis I embrace change and try to create a positive impact.
It has changed my life completely for the better. I am more informed and feel I have a purpose in my career.
What do you miss and what don't you miss?
I miss the fast pace of the banking / consulting world.
However, I don't really miss the extremely formal environment in banks.
How did you go about making the shift?
I took a break from banking while recovering from the anxiety and stress caused from burnout, mainly due to work pressures.
I thought about what I should do next and realised that banking wasn't enough for me to feel satisfied on a personal level. So, I'd been considering becoming a maths teacher. It was at that point I happened to find out about an organisation called On Purpose.
I heard about it through a friend who was also in banking and had then made the move into the social sector. I encountered a whole lot of organisations I was completely unaware of doing so much good work. I wanted to be part of it, to know how I could make that change and create impact too, and On Purpose completely fit the bill.
Their one-year Associate Programme seemed like an answer to my big question: how to create positive impact in other people's lives through my actions. It's a perfect programme for experienced people from different sectors to get an understanding of the social sector and social enterprises, while having basic living costs covered. It also provides an opportunity to be part of an ever-growing network.
The course is only one year long, but I've found it to be life changing. I feel lucky to have had the opportunity to be part of the programme.
What didn't go well? What 'wrong turns' did you take?
About mid-way through the On Purpose programme, I felt lost amongst the many things I'd learnt and the different people I'd met.
I couldn't seem to make it all come together in my mind. I realised that the social sector was extremely varied from healthcare to social businesses, and that the level of flexibility and change required in the new career was much greater than what I was used to in banking / consulting.
However, once I made peace with that fact, it became easier.
How did you handle your finances to make your change possible?
More tonic water and less wine! Ha!
What was the most difficult thing about changing?
Adjusting to the new culture of the sector was a challenge.
The mindset and thought process of people were very different to the one I'd been in before. While there is a lot of charity work happening within banking, the work itself is very profit oriented. Thought processes are driven through that.
Meanwhile, in the social sector, the motivation is strongly towards impact, even though sustainability is a focus. I believe this influences the overall mindset of people in everything they do and don't do. And it creates a more empathetic culture.
What help did you get?
The biggest help was the On Purpose team and the On Purpose network.
There was always someone you could reach out to and bounce ideas around with. It's such a privilege to be part of this network.
What resources would you recommend to others?
I'd recommend talking to different people in the new sector as much as you can.
It's helpful to see the variety within the sector, and to make the adjustment to the sector easier.
What have you learnt in the process?
It was an amazing one-year journey at On Purpose.
I learnt about the functioning of the social sector as well as what drives it.
What would you advise others to do in the same situation?
Networking is key, and make sure you never burn any bridges in the process.
Meeting new people opens avenues of knowledge that you would not previously know about.
Applications for the On Purpose Associate Programme are open until 21st of May. To find out more and apply, please visit www.onpurpose.uk.com.
What lessons could you take from Neha's story to use in your own career change? Let us know in the comments below.