You've come this far. Now is not the time to lose momentum.
But it's not always easy to stay clear, focused, and in action on your own.

You understand how a successful shift happens, but still, sometimes you just can't see what to do next.

Now that you've felt the power of a supportive, close-knit community, you don't want to lose it.

And although changing career feels scary, what's even scarier is the thought of having wasted all the effort and progress you've already made.
Get practical, ongoing career change support, all in one place
The Inner Circle gives you the inspiration, insight and momentum you need to complete your career change, through a blend of:
Action-focused structure
+
Expert insight and coaching
+
An engaging, like-minded community.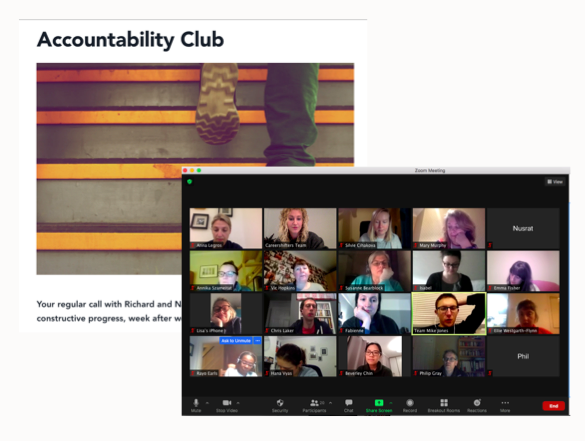 Accountability Club

Your fortnightly goal-setting session. Get unstuck and inspired with the help of your resident coach, and choose your focus for the next two weeks. Brainstorm solutions to challenges, get clear on the next steps you need to take, and leave with an accountability buddy (or buddies) to help you achieve your goals before the next call.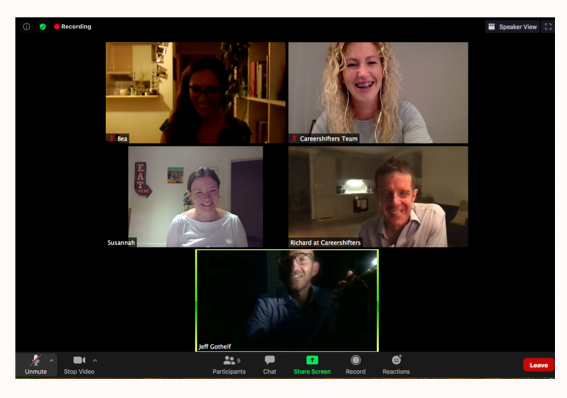 Group Coaching Calls

A monthly call, tailored to give you help where you need it most. Choose between up to three coaching 'rooms', each with their own topic focus and expert coach. Struggling to articulate your skills in a new industry? Go to Room 2 with John Lees. Need help with confidence and self-belief? Go to Room 3 with Anna Levy. Get expert input and laser focused coaching that can help you get unstuck, no matter what you're working on.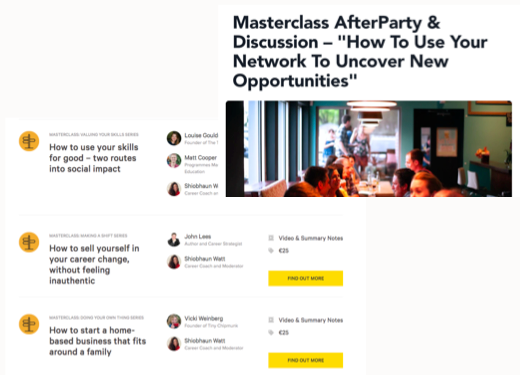 Masterclasses

Get free access for the duration of your Membership to our Career Change Masterclasses (normally worth $540 / year) on topics like starting a business from home, how to career change as an introvert, how to write a CV that works for your career change, and going freelance. You'll also get our on-demand library of every Masterclass we've run in the past (an immediate value of $750). After each event, join a member-led Masterclass Afterparty to discuss what you learned, and how you can apply it to your shift.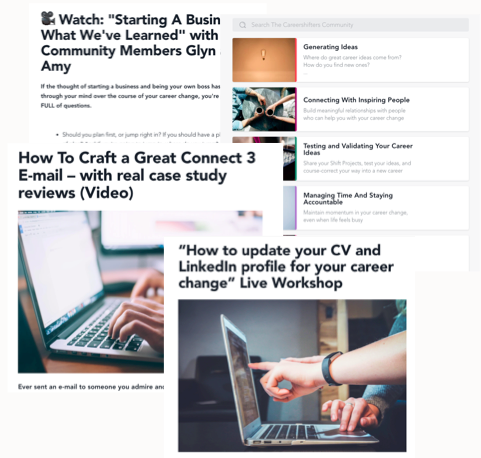 Discounts on our advanced mini-courses and challenges

Get first access to – and 50% off – mini-courses on advanced topics like: how to leave a lasting impression in informational interviews; how to start a business; the Proof Projects Challenge how to design a powerful Shift Project; how to present yourself to potential employers, and more.

24/7 access to coach support

Get your questions answered, whenever you need help, by our team on the Inner Circle platform. Whether you need a quick confidence boost, ideas for a Shift Project, or feedback on your Reverse Project Offer proposition, we've got your back.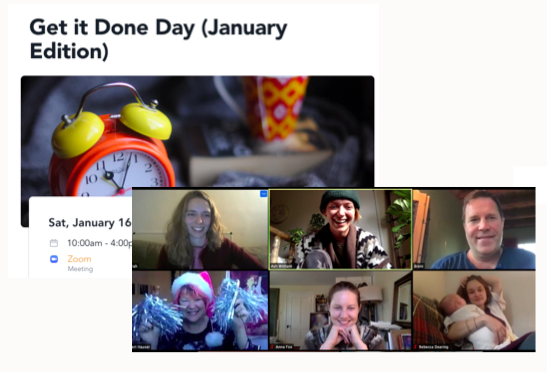 Get It Done Days

You know these from the Launch Pad – now, co-work with your community. Tackle your task list in bite-sized chunks, get a boost of inspiration and support from your fellow career changers, and finish the day feeling proud, productive and at peace.

You'll be supported by some of our most experienced coaches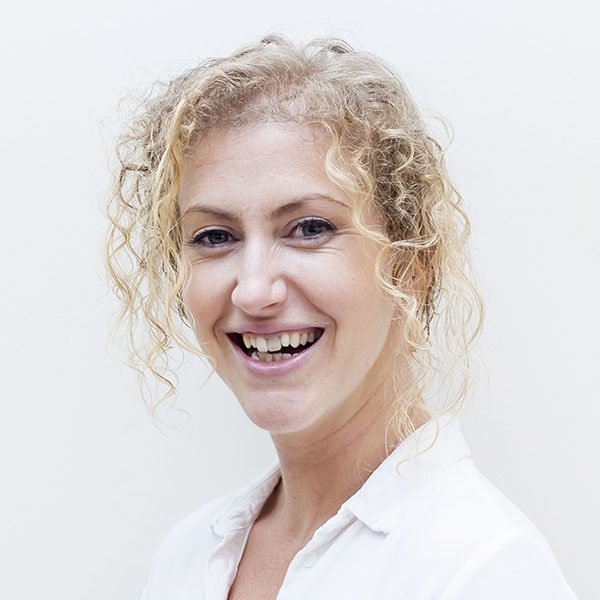 Natasha Stanley
Natasha is the co-creator of the Launch Pad experience and the primary writer at Careershifters. She's regularly featured in the media, and has helped thousands of people to shift into work they love.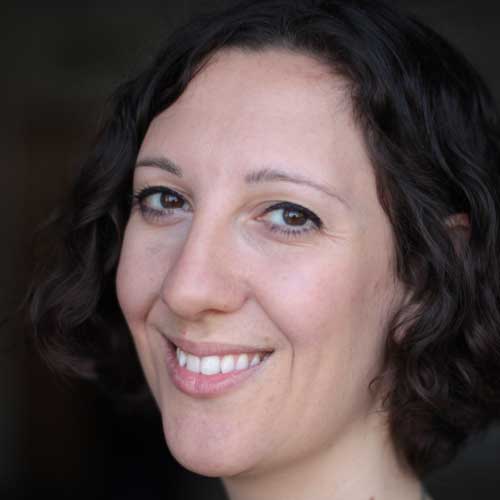 Anna Levy
Anna is a Launch Pad Leader and workshop facilitator with Careershifters. Anna trained with the Co-Active Training Institute, and is also a Careershifters & Firework Advanced Certified Coach.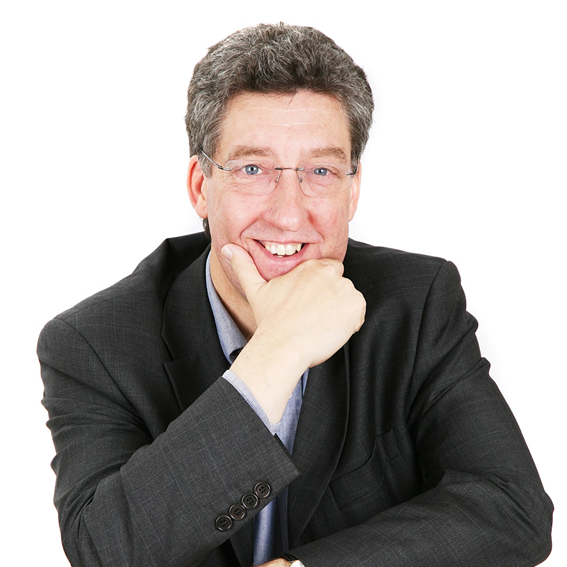 John Lees
John Lees is one of the UK's best known career strategists. He's published 15 books on careers and work including the UK best-seller 'How to Get a Job You Love' and his latest , 'Get Ahead in Your New Job'.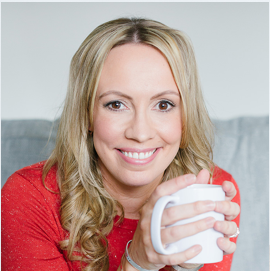 Lisa Russell
Lisa Russell is an ICF, Careershifters and Firework-accredited career change coach with 8 years' experience. After experiencing a painful and messy career change of her own, she made it her mission to help others move into work that fits. She's also a mum of two, with a penchant for escape rooms and KitKats.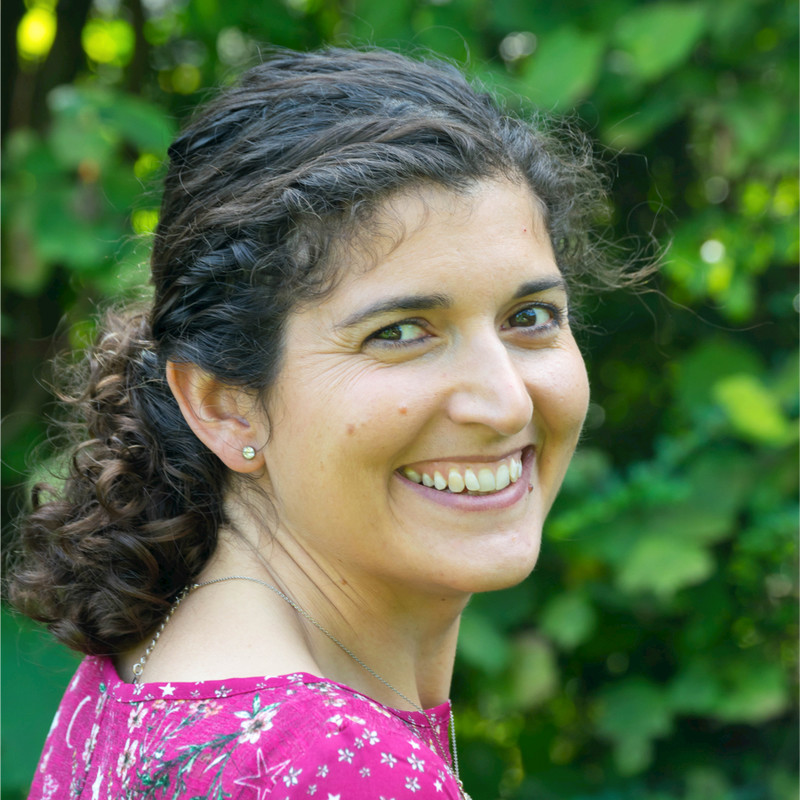 Louisa Taylor
Louisa was recognised as a high performer throughout her 17-year corporate career in tax, and has now happily shifted into career and life coaching (and spending time with her amazing daughter). Louisa trained with the Co-Active Training Institute and is also a Careershifters & Firework Advanced Certified Coach.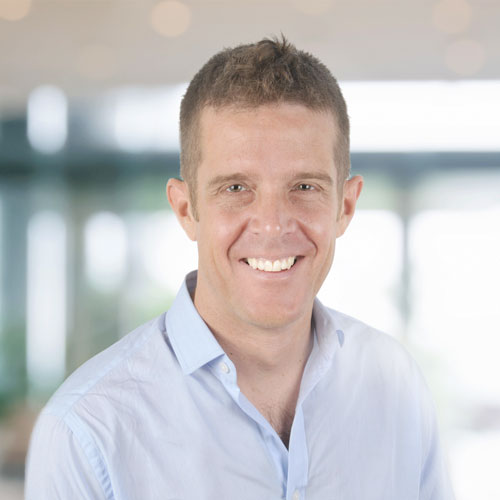 Richard Alderson
Richard is the founder of Careershifters and has been featured on the topic of career transition in media publications including The Times, the BBC, CNBC, Mashable and Inc Magazine.
If you're serious about making a shift (and you want to have fun along the way), these are your people, and this is your place
Maintain momentum with regular, action-focused events and accountability
Get out of ruts faster (and have more fun) with a tight-knit team of other career changers and coaches who know you well and care about your progress
Make better decisions at every stage with personalised insight and expertise from highly experienced career change specialists
Feel proud of the progress you're making, and confident about where you're headed.
What others have said about the Inner Circle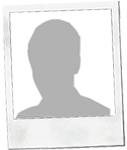 "The Inner Circle provides the support and accountability that I need to continue with my shift. In addition to the online connection with other members, the live sessions are fantastic.
I tend to procrastinate, and these sessions really help me to get the momentum back! It's about support and accountability. Extremely helpful!"
Laura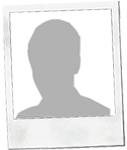 "I'm a bit of an introvert and usually rubbish with social media type platforms. I get overwhelmed easily. I prefer face-to-face chats and support, and that's why I like the Inner Circle – everything is easy to find, and the Zoom events and workshops help me engage and stay in action.
Mid-way through my Launch Pad life got really busy and I struggled to keep up. Now I'm trying to get my momentum back and it's nice to have a group of people, all at different stages of their shifts, to learn from and be encouraged by."
Ben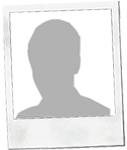 "The live events have been exactly what I've needed: regular, fun boosts of action. I'm ticking things off my to-do list and getting help to plan my next steps – which was always the part I struggled with most.
I have no doubt I'd have stalled in my career change if it weren't for the Inner Circle."
Helen
Careershifters has featured in


How does the subscription work?

Your initial sign-up will be for three months.

After that, your Membership will be a rolling month-to-month subscription, which you can then cancel at any time.

Why do I have to join for three months first?

Like all good relationships, building a powerful community takes time and commitment, and it's hard to feel like you can rely on a group of people when they're constantly changing.

We want to give you the chance to get to know your fellow Members on a meaningful level and experience all the corners of Inner Circle life before deciding whether or not to continue.

Can I upgrade to Plus support?

Yes.

As long as there are places available, you can upgrade at any time.

Can I downgrade from Plus support?

Yes.

Just let us know via [email protected] at least 7 days before the end of the current month's billing cycle.

What's the difference between this and the Alumni Facebook group?

The Inner Circle is a far more hands-on, structured and interactive experience.

You'll take part in regular live and online events, get input on your conversations from our coaches and experts, hang out with your fellow career-changers in real time, and build ongoing relationships with an intimate group of people.

Plus, the Inner Circle is a distraction-free zone. Everything here is dedicated to the career change conversation, and organised in a beautiful, easy-to-navigate way. Join the conversations that are relevant to you quickly and easily.

Who else will be in the Inner Circle?

Expect to join a community of around 80 other Shifters.

At this point the Inner Circle is for Launch Pad Alumni only.