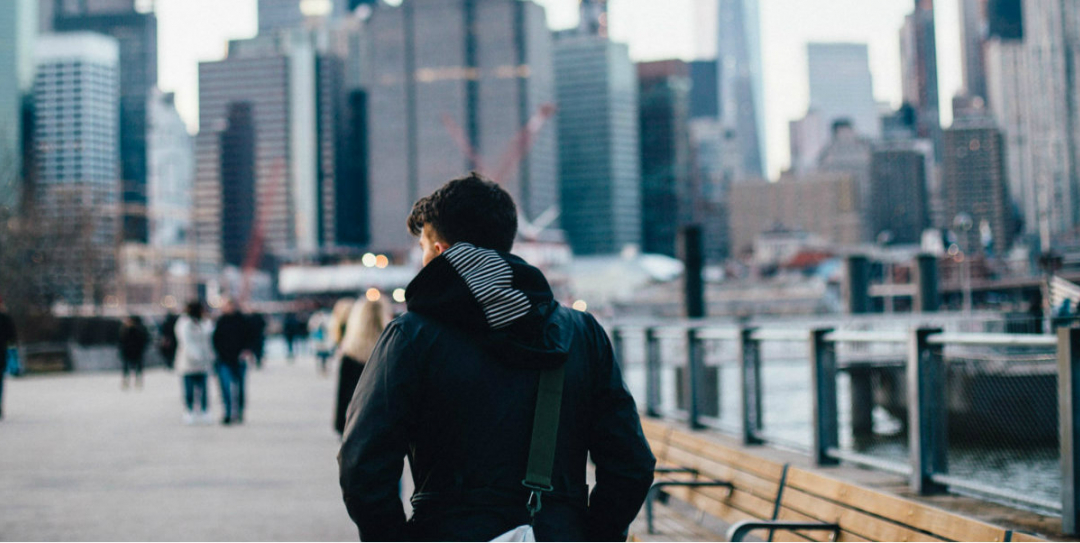 Daniel has a successful career that he's worked hard to build, and importantly, he's financially comfortable. He wants to do something he's passionate about, but knows he won't be able to match what he's currently making for a long time, if at all. Is it really possible to do what you love and still maintain the lifestyle you want, or will 'reality' always hold you back?
What's your career history and current job?
I'm Business Development Manager for a fast-growing drinks company in the UK.
The company kicked off as a start-up six years ago and I joined after Year 1. Previously I was in a similar role for a large alcoholic beverage company, based out of Chicago in the USA.
How do you feel about your work?
I'm proud of what my company does and how we do it.
I'm proud of what I've contributed to our growth over recent years. Most days, I'm fine with going to work and doing my job. It's what I do.
And over the past few years I've felt a rising frustration. I don't know what it is, really, but there's something in me that wants more out of my life. I can't imagine retiring and having always worked in business.
I recently read an article that asked the question: "What is true about you today that would make your 8-year old self cry?" and it's my job. I was a scruffy, hands-on, adventurous little boy, and now I feel like I'm running a rat race that I never intended to get into in the first place.
I'm successful, I have integrity with my work, and I like the people I work with. But I feel that it's time for something new.
What would you like to be doing instead?
If I were to simply go with what I love and what I'm passionate about?
I'm a total gardening anorak. I love plants and trees; I love their histories, characters and symbolism; and I love creating spaces where people can appreciate them in the same way that I do.
What I'd really love to be doing is elite horticultural design: designing gardens for stately homes and properties, and taking part in national competitions.
Pipe dream, but you asked!
What's the main obstacle in your way?
I can't afford to take a salary drop to retrain or to build up a new career, given all my experience is amateur and casual.
And, even if I could, in theory, cut back on my spending in places and downsize, deep down I don't want to.
I don't want to have to give up the lifestyle I feel I've earned in order to not be miserable at work.
I've worked hard, I've done a good job, and I like that I've set myself up with a situation where I can go out for dinner if I want to, or splurge on something without having to worry about the financial implications.
I'm also going to want to start a family at some point, and right now I feel confident that I can do that.
Realistically, I'm just not going to make the kind of money I do now in a horticultural career. I feel like I have to choose between being financially comfortable and being happy.
It's frustrating; it makes me wish more than ever that I was passionate about something like finance. At least then I wouldn't have to make this kind of decision.
Some of my friends tell me I'm crazy to consider making this kind of a move. Others tell me that on my deathbed, I won't be thinking about how much money I made and that it's better to follow my heart. But – childishly, perhaps – I want both.
I know there are plenty of people out there who are making money doing what they love, but it doesn't feel possible for me.
Can anyone really have both money and passion, or is just a privilege reserved for a lucky few?
Can you help Daniel?
Have you been in a similar situation, or are you in the same boat right now?
How could he make his dream of making a good living from his passion a reality?
Do you know anyone he could talk to?
Share your thoughts in the comments below and click the thumbs-up button to show your support.