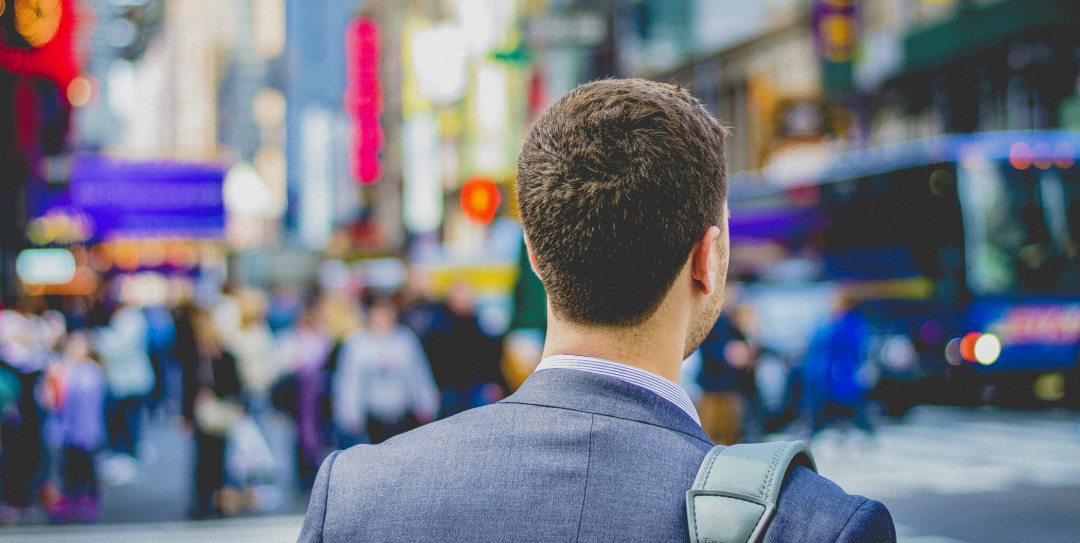 Alec is fed up of feeling like he's chained to a desk for eight hours a day. He knows the lifestyle he wants, but he can't get clear on a career idea that will allow him to have it. When you know the 'how', but not the 'what', how do you make any progress?
What's your career history and current job?
Until last summer, I worked in business-to-business sales, selling architectural building products to construction companies.
I handed in my notice last year and went travelling.
How do you feel about your work?
I enjoy speaking with different people from different places and connecting customers with solutions.
I don't really enjoy sales. I'm not bad at it; I just don't like being chained to a desk, doing a job I could easily do from home.
I'm locked up for eight or more hours a day without any autonomy. I also don't like mundane tasks and doing the same thing over, and over, and over again.
What would you like to be doing instead?
I would like to do something that's location independent, and I'd love to work with information / content creation.
I enjoy travelling and new places, and I'd definitely like my work to be more purpose driven, but I'm having trouble deciding what that purpose might be.
Writing and speaking really interest me, as does sharing information with others.
And, although I don't have a background in it, I'm quite interested in marketing. My friends in marketing all tell me they enjoy their work and have great employers, and I'm wondering if this could be an option for me. Most of what I know of marketing has been self-taught, though, so it's hard to demonstrate knowledge to potential employers without the degree to back it up.
I started a small blog while travelling around Europe last year, mainly to keep up with friends and family. Travel writing for a living would be great; however, it's a saturated market with a lot of 'noise' online. I'm not sure I have enough of a niche to turn my blog into anything bigger.
I've got an idea for a quarterly coffee table book featuring millennials at work, too. I've been researching people who've started print and online magazines in the past few years, but it's tough to even know where to begin.
Building my own business feels as though it's the only way I'll be able to get the flexible hours I want. It'd make a real difference to feel proud of building something for myself instead of spending all my time working for someone else.
What's the biggest obstacle in your way?
Analysis paralysis.
I have a tendency to get bored with things quickly and I don't do well with mundane, repetitive tasks.
One day it's a blog, the next, a magazine. Others I find myself trying to source cheap goods to sell on Amazon or Ebay. It's tough to focus on something that I think I can do in the long run.
My other option is to keep on going through different positions until I find something that clicks.
I think it all comes down to the fact that I'm scared of getting stuck somewhere.
How do I find a clear and achievable direction?
Can you help Alec?
Have you been in a similar situation, or are you in the same boat right now?
How do you think Alec could move his shift forwards?
Do you know anyone he could talk to?
Share your thoughts in the comments below and click the thumbs-up button to show your support.