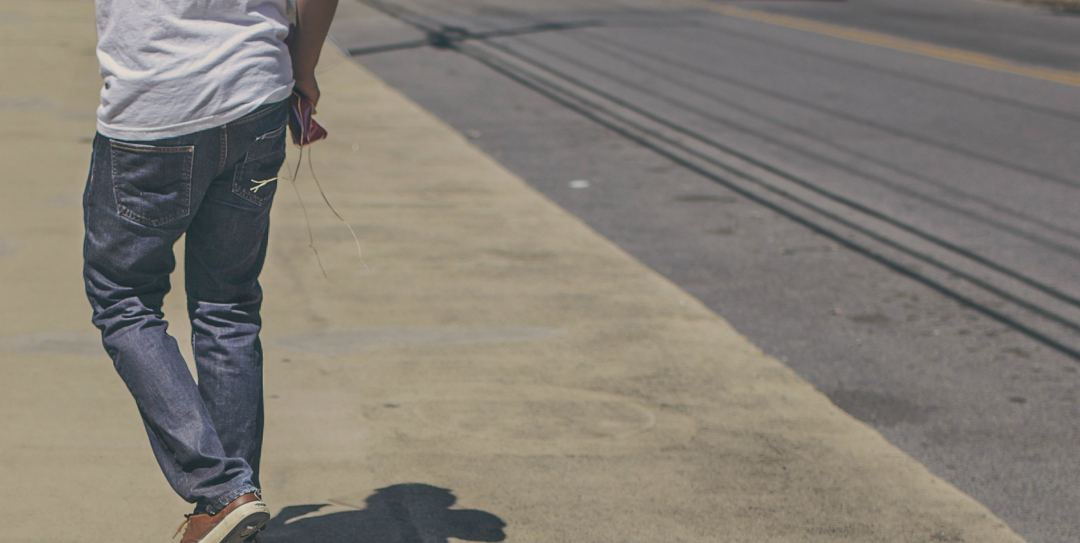 Pete's mid-shift. He has a vague hunch about what he wants to do next, but no idea how to turn it into reality. With his finances stretched already, he doesn't feel he has the resources to explore his options – or to get professional support. What do you do when the help you need is just out of reach?
What's your career history and current job?
I am currently an In-House Counsel at an HR consultancy.
It's a bit of a hybrid job where I'm half legal and half HR, but predominantly it's HR work that I do.
My first proper career was as a barrister. It was a job that I enjoyed parts of but was ultimately unsuited to.
I then transitioned into HR, thinking I could employ my legal knowledge while also helping people.
How do you feel about your work?
I thought it would be a better fit.
My impression was that HR was to do with helping people and organisations to grow and develop, and creating a positive working environment.
In reality, it's much more administrative, which I don't enjoy: it's about policies, recruiting, dealing with Unions, grievances and disputes, and managing employee exits from the organisation. I don't think I realised how hard-nosed HR is.
I find it hard to focus on work these days, as I'm constantly distracted by the thought that I'm not where I want to be.
I'm anxious. While I've no regrets about ending my career as a barrister, I haven't shifted into an area I genuinely want to be in. I need to start making progress.
I feel like I'm just meandering along at the moment, which is very frustrating.
What would you like to be doing instead?
I think I need to be doing something more creative and less administrative.
However, I'm very indecisive about what I want to shift into.
I enjoy anything to do with writing, communication and presentation. I'm also quite visual in terms of photography and spatial relations.
We run a number of seminars at work and I enjoy preparing the presentations, researching them, creating the PowerPoints and delivering them. I still enjoy the public speaking aspect, too, and it's much less confrontational than the courtroom used to be.
I'm also very interested in digital marketing; after performing some exercises from the Careershifters online workshop I recently attended, I feel that's where my strengths lie.
I created a blog for a charity walk that my father did recently and everybody loved it! I built it, edited the content, chose the photos, and promoted it on social media. I really enjoyed the whole process (and was sorry when it was over, to be honest).
I think these skills are probably necessary in some capacity – perhaps marketing, community management or something along those lines – but I don't know what that job is.
What's the biggest obstacle in your way?
I'm very concerned that without help to get clear on a new path, I'll end up stuck in this space.
I have no idea if my strengths fit a certain job within the whole marketing / social media / community management area, or whether I could just go straight into that sort of work, or whether some kind of further training would be necessary.
If I could have one thing to help me move forward with my shift it would be a coach to see me through the process until the end.
However, I'm on a lower salary in HR than I was at the Bar. I'm laden with new responsibilities at the moment: an impending wedding, a mortgage, and probably a child in the near future.
Financially speaking, I don't have the resources to do much exploration at the moment or acquire the help and guidance I feel I need.
Without having some kind of clarity about what to do, I've reached a stalemate. I'm just treading water and not getting anywhere.
How can I find the help I need?
Can you help Pete?
Have you been in a similar situation, or are you in the same boat right now?
How do you think Pete could move his shift forwards?
Do you know anyone he could talk to?
Share your thoughts in the comments below and click the thumbs-up button to show your support.