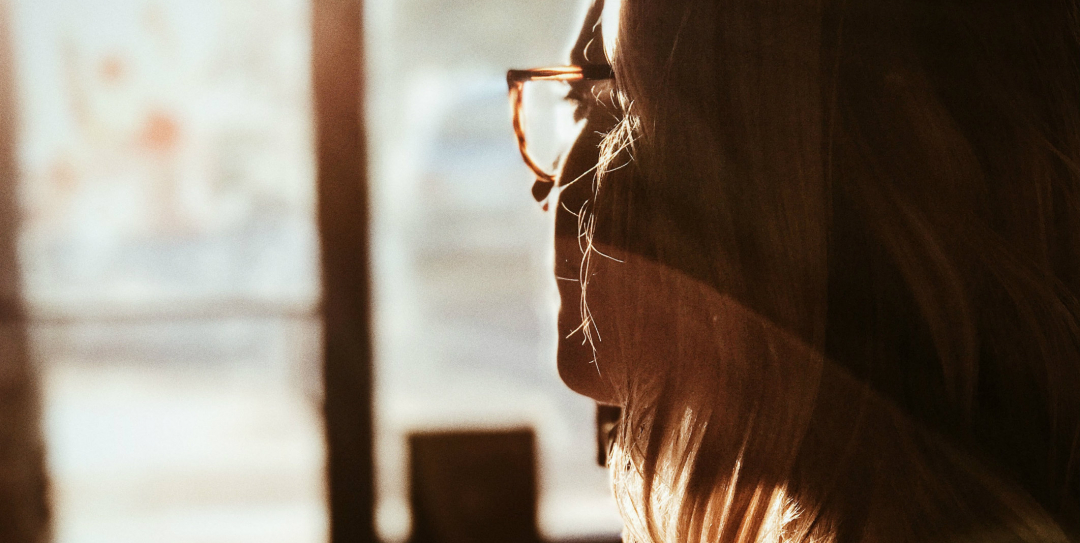 Redundancy has presented Teresa with a golden opportunity: to start the portfolio career she's been dreaming about. She craves freedom and variety, and she's got a wide range of skills to offer. But when you've got so much to bring to the table, how do you present it in a way that makes sense – to employers and to you?
What's your career history and current job?
I originally studied art and glass sculpture at university.
Then I fell into a role at an event management agency, working for corporate clients on luxury travel incentive programmes.
I'd always wanted to do something creative with my life. But I didn't feel confident about starting a creative career by myself, straight after university.
I decided to get some experience collaborating with other people, learning general work skills in a formal environment. My event management role was only supposed to be temporary, but somehow, I ended up staying there for ten years.
My role was recently made redundant, so I'm not currently working.
How do you feel about your work?
I really enjoyed honing my skills, and the satisfaction that came from a client or colleague complimenting my work.
I also appreciated travelling to some far-flung places, staying in five-star hotels. I've always loved learning about different countries and cultures, and seeing how travel can create lasting memories.
But I hated sitting at a desk for hours on end, responding to reams of emails, and trying to meet rushed deadlines. I found some of my work stressful, when it involved having to make lightning-quick decisions. I prefer to think rationally about a problem before coming up with the right solution.
Because I worked with a small number of regular clients, the events I managed were mostly repeated every year, meaning there were fewer opportunities for me to learn anything new.
I ended up developing back problems from all the overtime I was doing, sitting at my desk and feeling stressed. So rather than viewing it as negative, I see my redundancy as the boost I need to begin something new.
What would you like to be doing instead?
My passion is inspiring others through images and words, so I'd love to start a portfolio career as a 'creative chameleon'!
I've always done a lot of drawing, and I love photography. Over the years, I've created lots of immersive storytelling photo-books and videos from my travels around the world. I also enjoy writing blog posts about some of the unusual experiences I've had, such as cage-diving with great white sharks. I want other people to feel as though they're living and breathing these experiences with me.
Ideally, I'd find a varied role that would use all of my creative skills, in a way that evokes deep connection and growth from different experiences.
What's the biggest obstacle in your way?
I don't know how to present myself in a way that explains everything I can do.
I feel as though I've got a lot to offer a new career. I'm creative in lots of different ways, but I'm also focused, measured, and analytical, which are not qualities that most people expect from a typical 'creative' person.
Updating my CV is difficult, because there isn't a clear job title for what I want to do. Not only are my skills and experience hard to describe as a complete package, but while I'm confident about my creative skills, nobody has paid me for them before. That means it's a struggle to describe how I can add value to an employer.
I've considered setting up on my own as a freelancer, but the thought of that terrifies me. While the sense of creative freedom is appealing, I've only ever experienced the security of stable employment. Freelancing feels like an overwhelming leap of faith – what if I can't make it work?
I'm aware that time – and money – is quickly running out. I need to find something new soon, and I want to resist the temptation of falling back into the same kind of work I was doing before, just to pay the bills.
I long to start a new career that uses all of my skills in a creative and meaningful way. But how can I do that, when I don't know how to package my skills in a way that makes sense?
Can you help Teresa?
Have you been in a similar situation, or are you in the same boat right now?
How do you think Teresa could move her shift forwards?
Do you know anyone she could talk to?
Share your thoughts in the comments below and click the thumbs-up button to show your support.