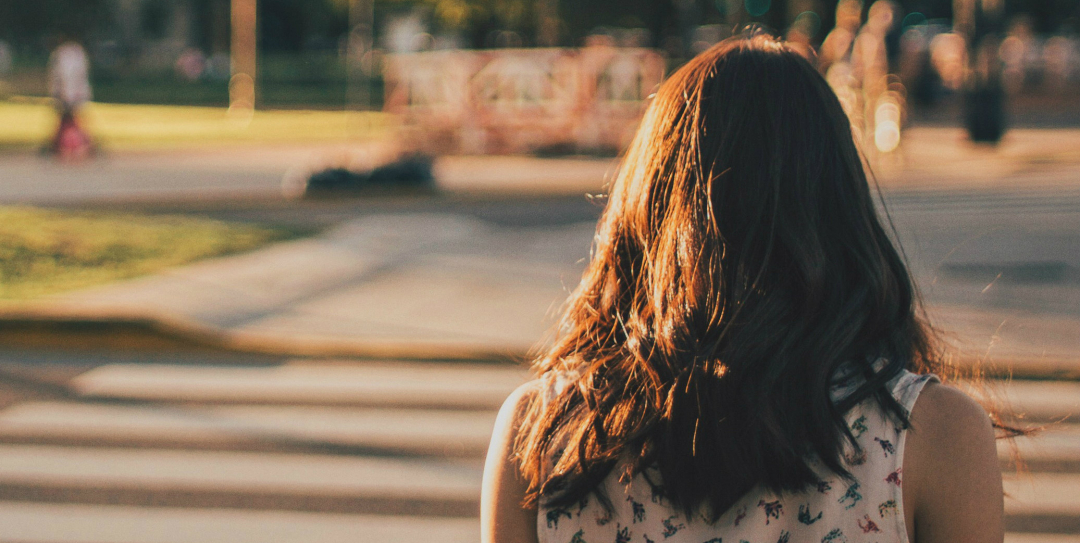 Nina's angry and trapped. She needs to start marketing herself to her new industry, but if her current employers find out it could cost her her job. When being up-front about your career change could send all your plans awry, how can you make any progress?
What's your career history and current job?
I'm currently a Project Manager and Editor, looking after the content production for a vocational education company.
I'd never intended to get into the education field. I sort of fell into the job after a previous post that I'd tried failed miserably.
I'd trained in Information Management and found an amazing job straight after finishing my Master's degree, but it involved a major relocation, and though I loved the organisation and the work, I was miserable being away from friends, family and home. A mini meltdown followed and I ended up back home having to look for temporary work quite urgently.
I was hired on a temporary basis at this company, and then enjoyed the work, so I made (and won) the case for being made permanent.
How do you feel about your work?
I used to love it. There was such amazing team spirit and we were all bound by a common cause. I used to feel a real sense of purpose.
Then, as the company got bigger, something shifted.
Suddenly it's become much more about making money, profits, cutting corners, getting away with shoddy work while at the same time claiming to care. It's utterly killed my motivation, and I've felt that my career has been dying a slow death. I've been there for seven years, and only really enjoyed it for two.
I don't mind the actual editing and project management stuff. In fact, I'm sure I'd enjoy it if I wasn't so resentful about everything else. I just wish I was working on material that wasn't the same endless boring subject day in day out. I want to feel inspired again, and I really miss that sense of making a difference in the world, even if only on a small scale.
There have been some really questionable changes in management too. I just can't get behind the direction the company has taken. I don't have faith in where the company is headed, and much less my place within it.
I'm so negative, and this just isn't me. I can hardly recognise the person I've become.
I feel stressed and angry all the time. I come home after an average day and spend the evening ranting to my husband and fuming about how much I hate it. I'm bored to tears every day and I can't see a way out.
What would you like to be doing instead?
If I was really brave, I'd say I wanted to run my own business.
I love personal development and psychology, and I'm really good with people. I actually also really enjoy writing and editing. People have told me I'd make a great coach and I find that prospect really exciting. I haven't quite worked out the mix of all those things yet, but I know there's something really awesome there. I've made peace with the fact I might not directly use my Master's degree. I'm still glad I did it, and I'm confident I'll use those skills somehow.
I'm super organised. I know I could handle all the admin of my own business, and there are little things I enjoy that would be really helpful as a business owner, like keeping track of spending, playing with graphics, doing a little amateur web design. I like a lot of the stuff that other business owners probably hate – it's my geeky little secret weapon!
I'd love to be in charge of my own working day, not having to answer to a boss at every moment. I want to be in control of how much I earn, without there being an arbitrary cap on my income. I don't want to commute anymore – that just seems a hideous waste of time, energy and resources to me. The idea of having to work in an office, with all the wonderful remote working tools there are available now, seems crazy!
Working from home would suit me perfectly; I love the peacefulness of it and find I am much more productive. That said, I don't want to work in isolation. I love working with people: I just need those relationships to be positive ones.
I also want to absolutely, unequivocally, get rid of office politics.
But the most utterly important thing to me is to feel a real connection with my work again. I need to be doing good, helping people. I'm desperate to feel that happy buzz again.
What's the biggest obstacle in your way?
I'm terrified that if I launch my own business I'll get found out at work.
It's a really incestuous kind of team. Everybody has known everyone else for years. They socialise together; everyone's connected on social media. There have been instances where staff social media profiles have been 'watched' and staff have been told off for apparently innocuous things found there.
I tried to be upfront about my business plans but was told there was no way I'd be allowed to moonlight and that it could cost me my job.
I can't update LinkedIn, harness any of my Facebook connections, or do any of that other virtually essential online networking stuff, because everything would get back to them.
I wake up in a cold sweat at night, knowing that I need to jump, but terrified that I'll get found out and fired, before I'm in the financial situation to be able to make the leap. My business would have to be a side hustle – I don't have any other options financially.
I'm even dreaming about getting caught. So, lack of sleep is just compounding all the other problems.
And this is all before I've got to the more normal worries that a business owner would have – like how to make sure business keeps coming in.
So my question is, how can I bring my business (whatever that may be) into the world, when I can't tell the world about my business? And how do I stay sane in the meantime?
Can you help Nina?
Have you been in a similar situation, or are you in the same boat right now?
How do you think Nina could move her shift forwards?
Do you know anyone she could talk to?
Share your thoughts in the comments below and click the thumbs-up button to show your support.