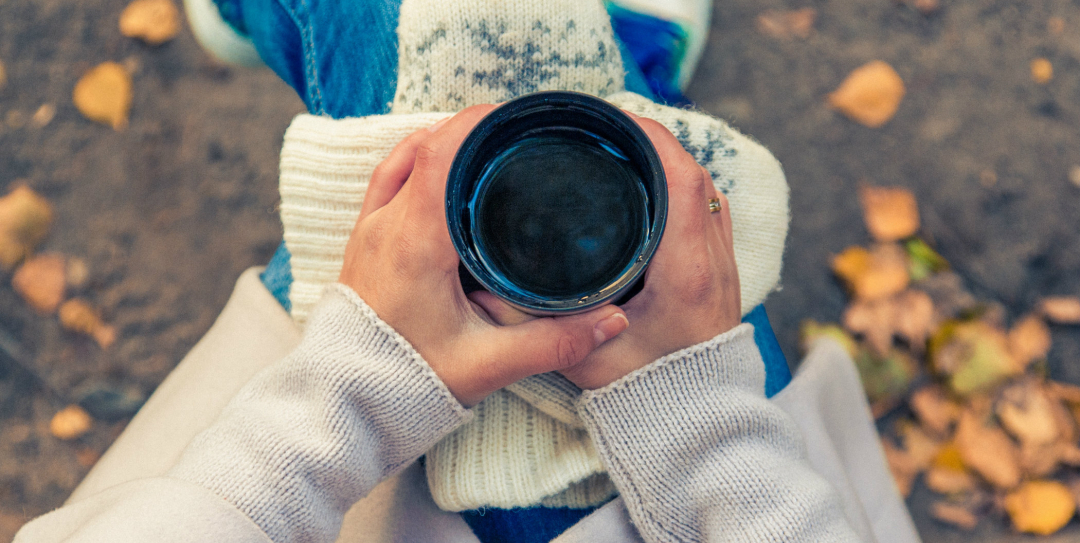 Olivia's reached boiling point with the bureaucracy of her day job. She knows what she wants to do next – indeed she's already set it up as a side hustle – but she's lacking the confidence she needs to 'go pro' with her business. How do you find the faith in yourself to know you can get paid for what you love to do?
What's your career history and current job?
I'm a communications manager working in corporate communications in the public sector.
Having studied English Literature at university, I began my career in academic publishing and progressed for around four years before deciding on a change of direction.
I went travelling for six months and then found a new role in a public sector multimedia team looking after web content and marketing products. I've since progressed to becoming a communications manager, project managing internal and external comms campaigns.
For the last eight months, I've been on maternity leave and have begun setting up my own photography business.
How do you feel about your work?
I like the fast pace of my day job.
I enjoy having opportunities to plan and come up with ideas, to problem solve, to write and have creative input on design. I also love meeting new people and working with them to devise communications plans for their areas of work.
But I can't stand the bureaucracy.
It can take months for something to be signed off by many stakeholders. People tend to be nervous of making decisions, especially on risky projects, so the time wasted when a project gets abandoned or never signed off is incredibly frustrating.
The sheer volume of work, some of which is unnecessary (people love to be busy rather than effective) gets overwhelming at times, while working harder or more smartly never results in any rewards beyond a 'well done'. There are no bonuses or promotion opportunities due to public sector cuts.
I work part time to fit around family commitments. But I work in a department which is extremely backwards in terms of flexible working. In fact, there's a culture which sidelines part-time workers' progression.
I need to be doing something else.
What would you like to be doing instead?
I'd like to be a family and commercial photographer.
I've long been interested in photography as an amateur. I found myself suddenly looking at photography as a potential path because it seemed to tick so many of my work 'must haves'.
It's flexible, I can work for myself doing it, and it offers financial rewards for success. It allows me to meet and work with a range of interesting people and get to know their needs – something which I like most about my current role. However, unlike the office job, it also allows me to carve out my own distinct creative style.
I also wanted it to somehow contribute to the happiness or well-being of others – I'm not motivated by money so much as the chance to make people happy.
It sounds really cheesy, but when I'm involved in photography I feel extremely comfortable and utterly absorbed. Since studying the discipline seriously I find myself fascinated by things like light and colour in the everyday, even when I don't have a camera in my hand. I can spend absolutely ages experimenting with a particular scene and shooting from different angles.
I'm not getting paid for a lot of what I'm doing but my motivation to learn more is absolutely through the roof.
The best feeling is when I get a shot I'm really proud of. For example, I caught a beautiful moment between a father and his three-year-old son – the rain had just started falling and the dad was putting up his son's hood. It captured a really special moment between them. Not only did the subject give me really good feedback, I felt that it had caught a moment of beauty which would otherwise have been lost, which is what motivates me.
I've never been as happy working on anything as this new business idea and I need to keep up the momentum. I want it to grow to the point where I can step into it full time.
Knowing that I now have an idea in place which will mean I can hopefully move on means I am feeling quite positive about my return to work.
What the biggest obstacle in your way?
All my efforts are being crippled by my own lack of confidence.
I find it scary telling people that I'm doing something different – I always think people will laugh at me and say "What makes her think she can do that?"
Most of all, it's showing up as this fear that I can't make enough money from my photography. It means that I'm not being as bold and fearless as I could be in actively seeking out clients.
It probably also makes me avoid the subject of money with people – if I'm approaching a business I tend to skirt around the subject of numbers, which is unwise.
Feedback on my work on social media so far has been very positive. But if that feedback doesn't translate into getting paid my business will never progress.
I need to have faith in myself if I'm going to make the jump from being an amateur photographer to being a professional one. I have to be comfortable with those conversations about money, so that I can turn my fledgling business into something which makes enough income for me to give up my job.
How can I make myself feel more confident, so that I can ask to be paid?
Can you help Olivia?
Have you been in a similar situation, or are you in the same boat right now?
How do you think Olivia could move her shift forwards?
Do you know anyone she could talk to?
Share your thoughts in the comments below and click the thumbs-up button to show your support.