Sarah Dawrant
Sarah Dawrant, BA, CPCC is a dynamic and experienced career coach. She has a talent for understanding and developing people's unique gifts, strengths and abilities.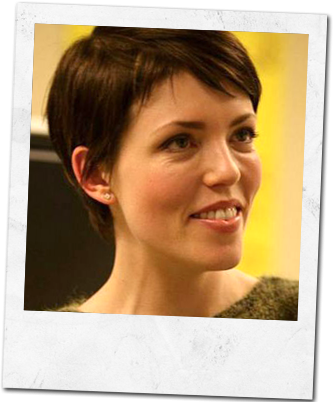 Sarah's background
Sarah's passion for career coaching evolved after years of feeling stuck and experiencing that 'Sunday evening dread' every week. She spent years trying to find work that would make her happy and now she helps others do the same. Sarah is a Certified Professional Co-Active Coach (CPCC) and a licensed Firework Career Coach.
How's Sarah's coaching can help you
Sarah's coaching can help you get out of your head and stop that endless loop of thoughts that are trying to figure out what you should do. Sarah can help you laser in on what you are outstanding at and what makes you feel alive. She will then walk you through the steps to research your ideal career and make real connections to help you get there.
What others have said about working with Sarah

Sarah's intuitive, inspiring approach has helped me connect with what I authentically want to be doing with my life and has encouraged me to step into this vision of myself. After just a few months of working with her, I started taking action on my goals and seeing fantastic results.
Nikki Allen, Freelance Writer

Sarah has helped me grow in ways I previously thought were impossible and she helped me see that I can achieve anything. When I began working with her I felt stuck in a job I hated with no way out. Within 3 months, I left that job and am now in a job I love!
Caryn Campbell, Engineer and Project Manager

Sarah is brilliant! She challenged me to try things and look into careers I assumed weren't possible. She confirmed that there's nothing wrong with me and helped me see that being fed up was a good place to be because it meant I was really ready to make a change.
Natalie Nurse, Social Worker training to be a facilitator

Hopefully come September I will be a full-time student retraining to be a Midwife. I really don't think I would have even considered taking the necessary steps to do it unless Sarah had challenged me on why I was certain going after my dream career wasn't possible.
Kristy Spellman, Training in Midwifery
Get one-on-one help with Sarah
Click the button below to get in touch with Sarah.