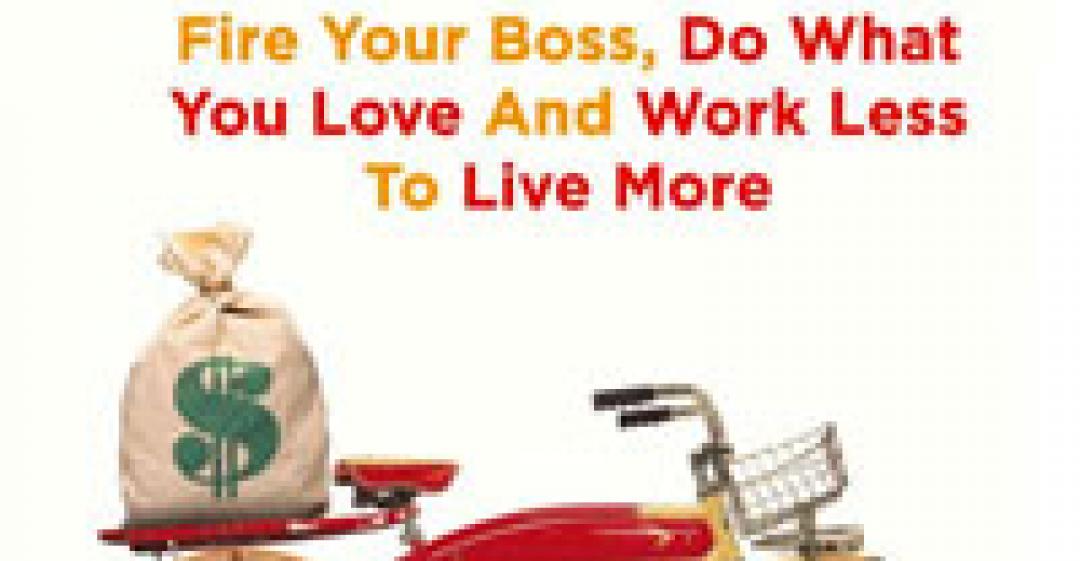 Have you searched your soul enough? Finished dream-mapping, personality-testing and visualising your dream business? If you're ready to dismount the meditation mat, shake off the excuses and get into action, Chris Guillebeau's $100 Startup is a great place to start.
Chris Guillebeau, best known for his blog The Art of Non-Conformity, is a freedom demon and proponent of a life without limits. He's one of the biggest names in lifestyle design, entrepreneurship and general rule-breaking, and has a following of thousands worldwide.
The $100 Startup does exactly what it says on the tin. Using 50 real-life case studies as illustrations, Chris smashes the myth that it takes money to make money. He takes us through every step of business development, from deciding on a viable business idea to sustainable growth, how to write a compelling offer to customers and even how to franchise.
The most refreshing aspect of $100 Startup is its practicality and ease of application. Chris provides a pragmatic and focused 'how-to' for almost every aspect of building a business, backing it up with simple, one-page worksheets, clear explanations and accessible case studies. Once you've read the book, you can join a whole $100 Startup community online, follow the $100 Startup blog, and access extra resources to keep you going through your journey.
$100 Startup is jam-packed with practical information and every sentence is used to maximum effect, so if you're looking for a book to kick back and relax with, this isn't it! Chris's style of writing is thoughtful and friendly, but the sceptics among you will think his confident tone makes it all sound a little too easy. However, for those of you who want to get started NOW, no matter your financial situation or employment status, this is a fantastic guide to get you up and running, without an excuse in sight.
Our top takeaways:
Not all passions are businesses: It's easy to fall into the trap of assuming that any of your madcap interests can be viable money-making ideas. Focus on the convergence between what you care about and what's actually useful for people.
Give the customer what they want, not just what you think they should have: Customers don't need to know the ins and outs of how you're fixing their problem, they just want their problem fixed. Be clear about the value you're really providing for people (Hint: it's usually emotional value rather than physical).
Get the first sale as soon as possible: Most people delay their first sale because they're still scared and making excuses to stay small. Get your first product out fast, and you'll ride the momentum for months.
Spend as little money as possible and make as much money as you can: Don't spend too much time thinking about where to find startup capital, and too little thinking about where your business income will come from. Getting started doesn't have to cost a lot, and you can be more creative than you'd think (ever considered taking out a car loan to fund your start-up?)