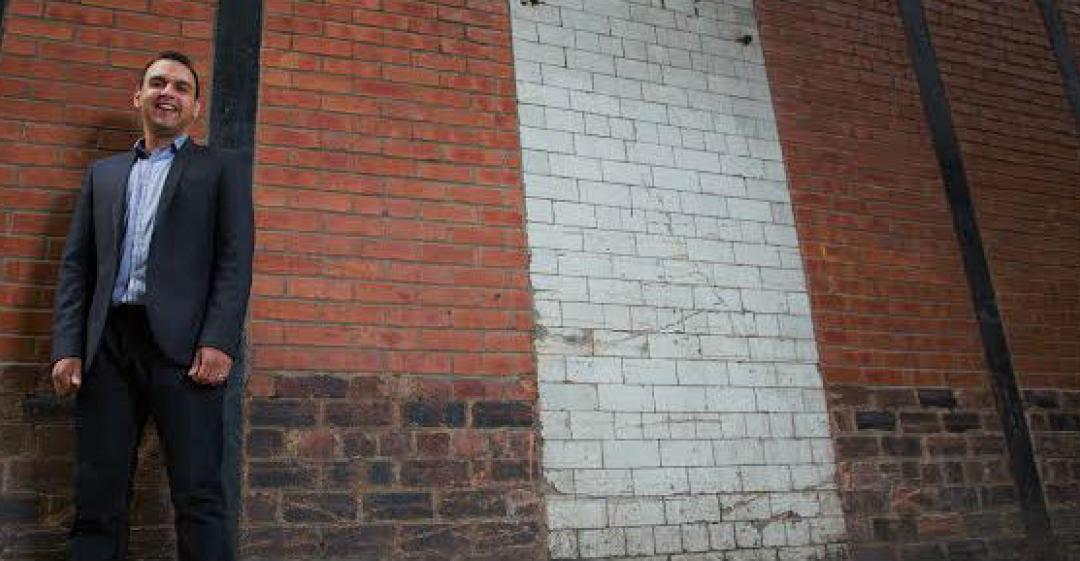 "I'd never imagined having my own business; I didn't even think of myself as an 'entrepreneur'." Osmaan Sharif always thought he'd climb the corporate ladder. That was until a course opened his eyes to a new way of working. Now, he helps business owners to play to their strengths and experience rapid transformations of their own. Here's his story.
What work were you doing previously?
I worked for Marks & Spencer as HR Manager and Regional Training Manager, and then for Lloyds TSB in various management roles.
What are you doing now?
Now, I work with individuals who are looking for a rapid transformation in their working lives.
They have either left or are considering leaving a traditional or corporate career to start their own businesses. I coach and train them to ensure they get their foundations right, so that they think, feel, and act like an 'entrepreneur' instead of continuing to be an 'employee'. I also help them to identify their talents, so that these are used as the cornerstones of their business in the way that is best for them.
Why did you change?
I didn't actually leave because I hated the corporate world or felt that it wasn't for me.
I always thought I would climb the corporate ladder and stay there for life. When I was working at the bank, I went on a Neuro-Linguistic Programming (NLP) course for seven days and it totally opened up my eyes. I had always loved helping, supporting and getting the best out of people. After that course, I'd suddenly found a way that I could do that much faster and with a bigger impact.
I looked around to see if I could find a job where I could do that full time – there wasn't anything like that around. I decided that I would take the leap to set up my own training and coaching business, to help share the tools I'd learned with others.
When was the moment you decided to make the change?
When I was speaking to my fiancée (now wife), Shareen, and saying that in the future I might set up a business on my own.
At that time, we were both still very much focusing on our own careers and weren't married. Through a nice chat, she helped me see that it would be better to get out there and start it sooner rather than later, before we got married and settled down. From that moment, I knew I was going to do it!
Shortly afterwards, I was offered my ideal job within the bank – Leadership Development Manager. For a moment I thought "Well, I could do that for a couple of years – it would give me more experience, and it's the sensible thing to do". But then after some insightful coaching I had, I realised that this thinking was just down to some limiting beliefs I had. I set about getting rid of those beliefs.
Then, instead of just saying no to the promotion, I also handed in my notice!
Are you happy with the change?
Yes, totally.
It's been nearly eight years since I left the corporate world. There have been ups and down but I've enjoyed the journey. I've learnt so much more than I ever thought I could about the world of business, and myself!
There have been a few transitions along the way, the biggest one being changing the focus of my business from being an NLP training and coaching business, to specialising more in working with new and aspiring business owners to embrace entrepreneurship from the inside out.
I love how I can combine all the training and real-life experience I've had to help my clients make things happen a lot quicker, and to stop sabotaging themselves along the way.
What do you miss and what don't you miss?
I do sometimes miss being part of a larger team.
I recognised this quite early on, so I've purposefully surrounded myself with a close group of fellow business owners whom I mastermind with. It feels like we're all part of a team focusing on our own businesses.
I don't miss having to be so structured in terms of where and when I work. It took me some time to realise that I was my own boss, so I could finish early if I wanted to. But also, as I love what I do, there are lots of times when I keep working away into the early hours of the morning.
How did you go about making the shift?
I made quite a bold move in that I handed in my notice without even having started my business properly.
It was like pulling off a plaster – I just went for it. What made it even scarier was that I'd just turned down a promotion for a role that I thought that I would have loved and worked so hard for.
I went over to America to train to become a Certified NLP trainer, then I simply started marketing and running courses. I started small, continued to take action, and let the momentum build.
How did you handle your finances to make your change possible?
I was lucky enough that at the start, I just had to look after myself.
I had the flexibility of limited outgoings, as I'd moved up to Glasgow from London, back into the family home. I just focused on attracting clients, delivering courses and then ploughing back the money I made into the business to help it grow.
What was the most difficult thing about changing?
Not knowing if it would really work.
I'd never grown up thinking that I'd have my own business; I didn't even think of myself as an 'entrepreneur' until just a few years ago. It was challenging having to make all the decisions, realising that I could choose what to do and when.
What help did you get?
Over the years, I've totally focused on developing myself as much as possible.
I'm always learning – whether that's from books, going on courses, from getting coaches or mentors. I even went to Bali last year for a business retreat to focus on the next stage of my business.
What have you learnt in the process?
I've learnt that even though many people want to leave their old jobs behind them to embrace a new business adventure, quite often they can still bring with them the identity of being an 'employee' or having to do things in a certain way. This can make their experience of business growth a lot harder than it needs to be; often, they end up creating themselves another 'job'.
I've also realised that you don't need to be an 'all rounder'. In fact you get much better results by focusing on your talents and strengths, as much as you can. That's why I've also trained in Wealth Dynamics and Talent Dynamics – a profiling tool I use with every single one of my clients.
What do you wish you'd done differently?
I wish I'd played to my talents and strengths right from the start.
It was only after around three years into my business that I discovered the Wealth Dynamics and Talent Dynamics profile system. It dawned on me that other people in my industry had completely opposite profiles and personalities to me. It was no wonder that some of the strategies I was following (because I thought "That's the only way to do it") didn't flow well for me or feel authentic.
Knowing my core talents, and which of the profiles I am most like, has helped me grow my business in a way that plays to those strengths much more.
What would you advise others to do in the same situation?
Only follow the advice of role models who are similar to you and your talents. Otherwise, what could be a winning strategy for them could be a failing one for you!
To find out more about Osmaan's services, visit www.rapidtransformation.co.uk
What lessons could you take from Osmaan's story to use in your own career change? Let us know in the comments below.