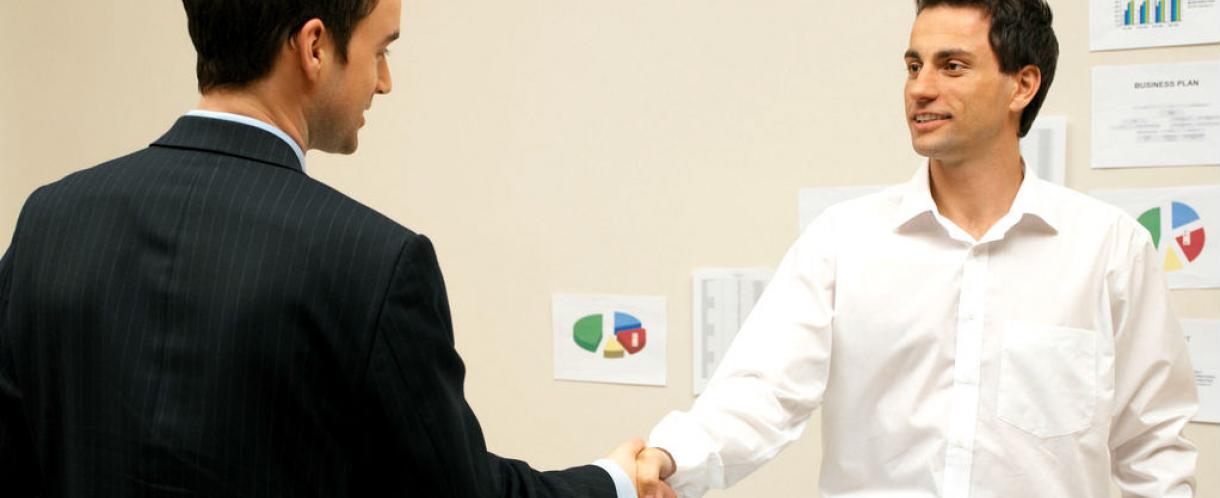 No denying it: interviews can be pretty stressful. But there are things you can say to make the whole process that bit easier. Satu Kreula offers her top tips for how you can set yourself apart from the crowd.
The interview situation - it's probably one of the experiences we fear most. But with plenty of advance preparation and practice, you can turn it into a positive experience. Here are the top ten things you need to cover.
1. Why they should hire you
Think through what your USPs (unique selling points) are before you walk into the interview. Why are you a great candidate for the role? And how might this be different from the other people being interviewed? Have these clearly formulated in your mind and make sure that you bring up all your points in the interview in one way or another. You might think that figuring these out is the interviewer's job and this is partly true. But anything you can do the help them, helps you.
2. How your skills and experience are relevant to this job and this particular organisation
Go through all the requirements for the role. Write down next to each one the skills and experience that are relevant. One of the questions most interviewees stumble upon the most is: "Tell me more about yourself". The interviewer doesn't care about your cat or your newly-found interest in bonsai gardening - they want to know more about how you think you fit the role. This question is a fantastic opportunity to highlight and elaborate upon any relevant skills and experience in your covering letter, personal statement or CV.
3. Give clear examples of your work, results and value you've added elsewhere
These examples are what makes you unique. They'll help you stand out in an interview situation. If you're asked, "Why should I hire you?", your answer needs to be more than, "I'm hard-working and I get along well with people!" You want to make sure that your answers are ones that the interviewers haven't heard before, so use examples of your own personal experience as much as possible (nobody else has the same examples!). How has your hard work helped you achieve results in previous organisations that might be of relevance to this organisation? How has your ability to get along with people helped you manage difficult situations in the past that could prove to be useful in this role? So, for example: "I'm a hard-worker, which in company X helped me to achieve Y, which I recognise is important in this role as well.
4. How you can add value to the organisation
Focus your answers on what you can give to the role, how your skills and experience can add value, how you have the expertise to actually make the most of the role and how you would be a valuable asset that they can't really do without!
5. Rapport-building skills
The interview is most likely one of the tougher situations to build rapport in. Often, your interviewers will be varied, and your ability to build rapport with all of them might be a strong determinant in you getting offered the job. Make sure you take into consideration all interviewers - and everybody else you come in contact with in the organisation during the interview situation.
6. What you have learned through your experience so far
This is another good way to present examples of your previous work. What you have learned so far, what you have experienced and what have you taken away from those experiences all give a good idea of the breadth of what you've done. But they also give an idea of what you can take from each situation into the next!
7. How you are qualified in a variety of ways: experience, education, other experiences
Don't underestimate all the experiences you have acquired in all areas of your life. Despite it being a job interview, where you learned to do something can sometimes be secondary to the actual fact that you have done it and know how to do it. Become aware of what you have learned from not only your past work experiences, but also your education and other experiences that might be relevant to the role you are interviewing for.
8. Repeat and add to your CV and cover letter - don't assume they've read it
Reiterate what you've already written in your application to ensure that all your interviewers knows what you are referring to (they may have either not read your CV or gone through so many that they won't necessarily remember the details in yours). Yet again, this is a brilliant chance to add new information as well - and to bring in the points that you'd thought about for points 1 and 2 of this top ten.
9. Positive aspects of previous employers and work experiences
Make sure that you never shine a negative and non-constructive light on your previous employers and work experiences. The interviewers could begin to question your attitude and your loyalty and wonder what you would be likely to say about their organisation. If you have had less than favourable experiences, point out your learning points and any good elements of your experiences as well.
10. Why you want this job
Know why you want this job: how it relates to your future plans, to your projected career trajectory, to what you want to do in your life, and what you want to learn from it. Know how it will help you get to where you want to go and why you appreciate the opportunity to potentially work for the organisation in question!
What was your best interview experience? What made it go well? Leave a comment below.
Satu Kreula is an executive and personal career coach who works with people who are externally successful but who are internally unhappy, dissatisfied or even bored. She helps her clients figure what it is that they are passionate about, how this translates into jobs, and what they need to do to get the work they want, including getting over any fears or limiting beliefs that stand in her clients' ways. Website: www.escape-club.org email: coach@escape-club.org