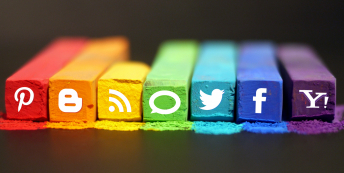 I haven't done a web round up for a while, so here is a selection of online resources to inspire you through May! I've included a video, two blog entries and a link to a personality test for you to try.
Who Are You?
This blog post raises the interesting idea that you get to choose 'who' you are, and which sides of yourself you can choose to bring to your career. Of course, we certainly do have natural tendencies and can err towards some personality traits more than others. But this blog post suggests that we are far more multifaceted and so can choose which aspects of ourselves to use in our next career -the creative side, the organiser, the extrovert etc.
(The personality test link in the blog is out of date, and should be : http://individual.findingpotential.net/PERSONALITY/ )
The Art of Choosing
This is a TED Talk about choice, indecision and overwhelm. If you have a lot of ideas about your potential future career or business, both this video and the comments section can offer you some ideas about how to approach choice.
On reflection, I would also add that it's up to you to choose how you best make decisions! For some people, an analytic, evaluative approach can work. However for others, impulse or gut-reaction works well. Putting a time limit or deadline on making the decision can help! Also be mindful of when you're in your best 'decision making zone'. This could be after exercising or taking a five minute breather from the decision.
You Get Paid to Do That?!
On Nick Williams' site I found this inspiring blog entry about people who view their jobs in a different way. For example instead of being a 'massage teacher', one woman says she 'gets paid to have massages' (read the blog and you'll see what I mean!). When thinking about your next career, what would you like to get paid to do?